Others
Call on Iran to Free its Imprisoned Female Prisoners of Conscience as Coronavirus Overtakes Prisons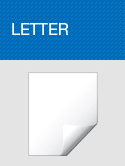 22 organizations inluding Abdorrahman Boroumand Center
April 22, 2020
Letter
Call on Iran to Free its Imprisoned Female Prisoners of
Conscience as Coronavirus Overtakes Prisons
In this COVID-19 pandemic, Iran is suffering one of the most damaging and deadliest outbreaks of any country in the world. Last week, the Iranian parliament's research centre released a report, written by independent experts, asserting that the true death toll could be nearly double the official figures and the number of infections may be up to 10 times higher.[1] If confirmed, these numbers would make Iran the country with the highest number of cases in the world. A study by Iran's prestigious Sharif University warns that the death toll may rise to 3.5 million in a worst-case scenario.2
Despite the catastrophic situation on the ground, the government reopened businesses and resumed regularly scheduled public transportation last week— a move that is feared could spark a further wave.
The situation is even worse in Iran's prisons. In February, the UN released a report documenting how the unsanitary and overcrowded prison conditions in Iran were already causing the spread of other infectious diseases.[2] By the beginning of March, COVID-19 was added to the list.[3] At that point, the women's ward in Evin Prison, where a large number of the female prisoners of conscience are detained in cramped and unsanitary spaces, had already run out of medical and cleaning supplies.[4] These prisoners of conscience are confined to a room with 18 women and sleep on triple bunk beds with little space in between. They are at an even greater risk than the general prison population, as their wellbeing is already often compromised by torture, denial of medical treatment, other ill-treatment and their own hunger strikes. At least ten prisoners have reportedly died of the virus in Iran,[5] though the numbers cannot be verified as authorities have denied outside observers access to prisons.7
The authorities have reported the release of some tens of thousands of "lowlevel" prisoners temporarily to control the spread. However, it is not possible to verify the high number of alleged releases and authorities have thus far refused to release hundreds of peaceful political prisoners. This is no judicial oversight. It is part of a policy that looks to further punish political prisoners by keeping them in dangerous prison conditions.
We therefore urge governments, non-governmental organizations, journalists, the United Nations and other international organizations to put pressure on the Iranian authorities to immediately release the following known prisoners of conscience, along with any other political prisoners, to save their lives.
The following women are leading human rights defenders, lawyers, educators, writers, artists, and environmentalists, who have been sentenced to some of the harshest prison sentences in Iran's history. The list includes Iranian and dual citizens.[6]
Evin Prison:
Nasrin Sotoudeh
Fariba Adelkhah
Kylie Moore-Gilbert
Mojgan Keshavarz
Saba Kord Afshari
Raheleh Ahmadi
Yasaman Aryani
Monireh Arabshahi
Atena Daemi
Niloufar Bayani
Sepideh Kashani
Maryam Akbari Monfared
Samaneh Norouz Moradi
Negin Ghadamian
Zahra Zehtabchi
Rezvaneh Khanbeigi
Elham Barmaki
Maryam Haj Hosseini
Maryam Ebrahimvand Other Prisons:
Golrokh Iraee Ebrahimi (Qarchak Prison)
Leila Mirghafari (Qarchak Prison)
Raha Ahmadi (Qarchak Prison)
Zohreh Sarv (Qarchak Prison)
Fatemeh Khishvand (Qarchak Prison)
Narges Mohammadi (Zanjan Prison)
Zeinab Jalalian (Khoy Prison)
Fatemeh Sepehri (Vakilabad Prison, Mashhad)
Fatemeh Dadvand (Bukan Prison)
Mojgan Sayami (Ardebil Central Prison)
Fatemeh Asma Esmaeilzadeh
Enis Saadet
Jaka Esmaeilpour
Sheida Najafian
Samira Hadian
Hajar Ardasr
Hakimeh Ahmadi
Fatemeh Kohanzadeh
Zari Tavakkoli
Gita Hor
Maryam Mokhtari
Saghar Mohammadi
Mokhgan Eskandari
Nahid Beshid
Simmin Mohammadi
Ehteram Sheikhi
Sheida Abedi
Masoumeh Ghasemzadeh Malekshah
Yalda Firouzian
Farideh Jaberi
Masoumeh Askari
Signed:
Raoul Wallenberg Centre for Human Rights
European Parliament, Vice-President Heidi Hautala on behalf of the Community of Sakharov Prize laureates Abdorrahman Boroumand Center
Alliance Against State Hostage Taking
Arseh Sevom
Article 18
Center for Human Rights in Iran
Defenders of Human Rights Centre
Equality Now
Freedom House
Human Rights Activists in Iran
Human Rights Foundation
Iran Human Rights Documentation Centre
Iran Human Rights
International Federation for Human Rights (FIDH)
International Observatory of Human Rights
Lantos Foundation
Nobel Women's Initiative
Siamak Pourzand Foundation
Stop Child Executions
United for Iran
Notes:
[1] Nasser Karimi, Iran parliament: Virus deaths nearly double reported figures, THE ASSOCIATED PRESS, Apr. 2 Nasser Karimi and Jon Gambrell, Iran warns virus could kill 'millions' in Islamic Republic, THE ASSOCIATED PRESS, Mar. 17, 2020, available at https://apnews.com/6e92d93551ee6c6ae51d0acaaad9eb32.
[2] Emma Farge, U.N. urges Iran to free political prisoners temporarily amid coronavirus, REUTERS, available at https://www.reuters.com/article/us-un-rights-iran/u-n-urges-iran-to-free-political-prisoners-temporarily-amidcoronavirus-idUSKBN20X1YV.
[3] Iran: UN expert alarmed by detention conditions in the wake of recent protests, OFFICE OF THE UNHIGH COMM'R FOR HUMAN RIGHTS, Mar. 9, 2020, available at
https://www.ohchr.org/EN/NewsEvents/Pages/DisplayNews.aspx?NewsID=25689&LangID=E
[4] Grave Concerns for Prisoners in Iran Amid Coronavirus Outbreak, CENTER FOR HUMAN RIGHTS IN IRAN,Feb. 28, 2020, available at https://iranhumanrights.org/2020/02/grave-concerns-for-prisoners-in-iran-amidcoronavirus-outbreak/.
[5] No water, no soap and crowded cells: COVID-19 fears spark riots in Iran's prisons,FRANCE24, Apr. 7, 2020, available at https://observers.france24.com/en/20200407-covid19-riots-iranian-prisons-deaths 7 https://en.radiofarda.com/a/political-prisoner-in-iran-on-hunger-strike-to-protect-inmates-fromcoronavirus/30493143.html.
[6] Given the fast-moving and restrictive situation on the ground, this list is not exhaustive.