Defenders Under Threat
Mas'ud Shafi'i, A Defender Under Threat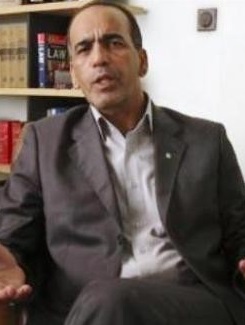 Abdorrahman Boroumand Center
January 14, 2020
Report
Name: Mas'ud
Surname: Shafi'i
Profession: Attorney at law
Place of Work: Tehran
Mas'ud Shafi'i is a member of the Bar Association and a human rights lawyer. He has represented political and civil rights activists, including the Ala'i brothers, Kian Tajbakhsh, Rassul Bodaghi, and Reza Shahabi. His most prominent case, however, was that of three American hikers arrested in Iran. On July 30, 2009, Sarah Shourd, Shane Bauer, and Josh Fattal were arrested by Iranian police forces on the Iran-Iraq border. Security officials charged them with espionage. The hikers were ultimately released in 2011, without any evidence of the charges against them having been presented by the authorities. A short time after their release, however, on July 27, 2011, security agents raided Mas'ud Shafi'i's office, searched his home and office, and took him to Evin Prison Ward 209 to be interrogated. A week later, Mas'ud Shafi'i's passport was confiscated at Imam Khomeini Airport and he was not allowed to leave the country. Judicial and security officials banned him from practicing law without any court judgment to that effect, and simply prevented him from working. Certain judges, such as Judge Salavati, forced Mas'ud Shafi'i's clients to fire him. One such client was Jason Rezaian. This Iranian-American journalist's family had hired Mas'ud Shafi'i as his attorney but Judge Salavati did not allow him to carry out his duties. Security agents also threatened him not to talk to the media. Furthermore, Mas'ud Shafi'i was under security agents' constant watch. In May 2013, Mas'ud Shafi'i criticized the government's treatment of him and stated that all his problems stemmed from the fact that he had represented political activists and, in particular, the three American hikers.
Background:
Iranian state television confirmed Saturday that the Americans had been detained Friday after crossing the border from northern Iraq. The station, Al Alam, said Iranian border guards had first warned the Americans not to get near the border.
The Kurdish regional government… said the Americans had lost their way due to their lack of familiarity with the location, and entered Iranian territory.
… Kurdish security officers said that the Americans were students, ages 27 to 36, and that two of them had been studying Arabic in Damascus, Syria.
New York Times, August 1, 2009
Lawyer Says U.S. Pair Are Iran's Hostages
The Iranian lawyer representing two American hikers who have been detained in prison for nearly two years describes the two as hostages…
The lawyer, Masoud Shafii, said he had not been allowed to meet with the men… since he was hired to represent them in late 2009…
"There is no legal reason my clients should be detained… There is no espionage or illegal entry evidence against my clients. This case is political, and unfortunately my clients have been held hostage, and they have become playthings for the government..."
"Even if my clients were charged with a crime, my clients should have already been released on bail and have had their case resolved, as Iranian law does not allow anyone to be detained in prison longer than the maximum sentencing of their accused crime," Mr. Shafii wrote in the e-mail.
New York Times, June 18, 2011