Defenders Under Threat
Ma'edeh Qaderi, A Defender Under Threat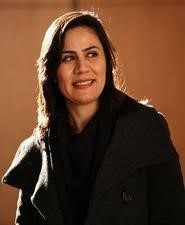 Abdorrahman Boroumand Center
January 14, 2020
Report
Name: Ma'edeh
Surname: Qaderi
Profession: Attorney at law
Place of Work: Khorassan Province, Tehran
Ms. Ma'edeh Qaderi is a Kurdish attorney and a member of Tehran's Bar Association. She has represented several Kurdish activists. Subsequent to the arrest of her husband in January 2010 - which had taken place in relation to the post-election protests - Ma'edeh Qaderi went to court on numerous occasions as his attorney in order to follow up on and study his case. Not only did the judicial authorities refuse to cooperate with her but they also treated her in a harsh manner. Ultimately security forces arrested Qaderi on March 3, 2011, in the city of Mashhad and took her to the Ministry of Intelligence Detention Center in the same city. On March 29, 2011, after about a month of interrogations, she was transferred to Mashhad's Vakilabad Prison. She went on a hunger strike at Vakilabad prison in protest at the unclear situation of her case and the lack of accountability on the part of judiciary officials. After more than four months in detention, she was released on July 13, 2011 on 70 million Tumans bail. She subsequently left Iran. Ma'edeh Qaderi received Germany's Bochum Human Rights Prize in 2013.
Background:
FIDH and LDDHI denounce arbitrary arrest of Iranian lawyer
29/03/2011
"Ms. Ma'edeh Ghaderi, an Iranian lawyer, member of the Iranian Bar Association, wife of Green Movement activist Ali Parandian and reportedly a Kurdish rights activist, was arrested in the North-Eastern city of Mashhad on March 3, 2011 as she was trying to obtain information about her imprisoned husband. She has reportedly remained detained since then, but no information could be obtained as to whether charges were brought against her. Her husband, Mr. Ali Parandian, had been arrested by Intelligence officials in Mashhad in January 2011.
FIDH and LDDHI denounce the arbitrary arrest of Ms. Ghaderi, and urges the Iranian authorities to immediately release her, and put an end to any kind of harassment against her."