Defenders Under Threat
Negar Ha'eri, A Defender Under Threat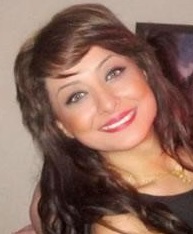 Abdorrahman Boroumand Center
January 14, 2020
Report
Name: Negar
Surname: Ha'eri
Profession: Attorney at law
Place of Work: Tehran
Ha'eri was released on bail on June 11 of the same year, only to be arrested a second time and transferred to the Shahpur Criminal Investigations Bureau in the summer of June-July 2012 . When the purported reason for her second arrest -- forging power of attorney -- was proven unfounded, she was accused of providing advice to the families of political prisoners. Upon her release, Ha'eri told the media that she had been severely beaten during her 160-day detention in Shahpur Detention Center. Her release from Shahpur was secured with a 300 million-tuman bail. Ha'eri was subsequently dispatched to Tehran's Modarres Hospital, where she was diagnosed with severe kidney inflammation stemming from impact injuries. On March 10, 2013, Tehran Revolutionary Court Branch 26, presided by Judge Pirabbassi, sentenced her to a one-year prison sentence suspended for a period of five years.
On May 25, 2014, Ha'eri was taken to Gharchak Prison on charges of "propaganda against the regime" and "dissemination of lies and libelous materials." This arrest was reportedly instigated by her media interviews with Rooz Online and Voice of America in January of that same year, in which she spoke out about her ailing father's urgent need of medical attention. She was released eight months later on a two billion-tuman bail. Following her release, Ha'eri spoke out about the appalling conditions of Gharchak Prison, which is filled beyond its capacity with more than one thousand female prisoners.
Ha'eri was summoned to Branch 15 of Tehran Revolutionary Court on April 21, 2015, but the session -- which was to be presided over by Judge Salavati -- was postponed for unknown reasons. She was then summoned to the Evin Prosecutor's office on May 18, 2015, where she was interrogated about her conduct and arrested on the spot. She was released nine days later after undergoing interrogation. Sources indicate she was summoned once more on November 3, 2015, and that this trial was also postponed.
Background: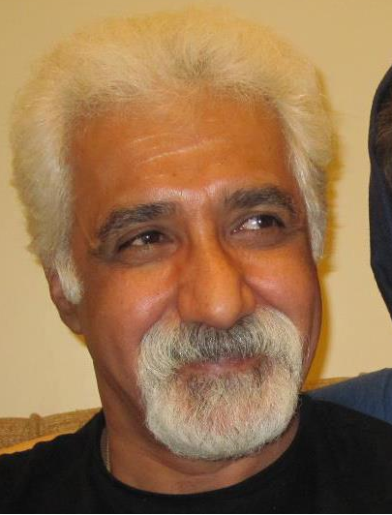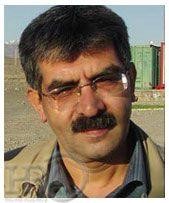 The lives of three political prisoners jailed on charges of sympathizing or having connections to a political organization are at serious risk. Mohsen Dogmehchi, who suffers from cancer, Shir Mohammad Rezai, who suffers from a gastrointestinal disorder, and Mashaallah Ha'eri, who suffers from a heart condition, are currently being held in Ward 4 of Raja'i Shahr Prison and deprived of necessary medical treatment. Ha'eri, in dire need of open heart surgery, has been denied treatment by both prison officials and the Ministry of Intelligence. Since having his leg broken by Ministry agents at the time of his arrest, Ha'eri relies on a crutch to move around.
HRANA, January 1, 2011
"After my father's sentence was commuted, my law license was suspended for 10 years for having represented - as they call it - a monafeq [hypocrite] without the prosecutor's permission. After the suspension they allowed me to work as a legal advisor, but then I was arrested and accused of supporting the Mojahedin-e Khalq. This is despite my never having had any political affiliations whatsoever, and my uncle or my brother's current or former memberships never having had anything to do with me… I was arrested by the Criminal Investigations Bureau and spent 24 days in their Shahpur Branch detention center. I could not take a shower or brush my teeth for those 24 days, and suffered bleeding in my kidneys from the beatings to my abdomen... "
Negar Ha'eri, Interview with Rooz Online, January 30, 2014
"My father was in solitary confinement for 17 months with a fractured hip and skull [due to an accident before his arrest] and was not allowed visitations… My father had a heart condition dating to before 2009… when they arrested me, he suffered a heart attack. Over the past year, he has lost his short-term memory and suffers from severe depression. The Forensic Medical Organization has confirmed all my father's conditions, but stated at the end of their letter that he is still fit to serve his prison term despite all these illnesses.. But he truly isn't medically fit to withstand it… At the moment there is one guard in my father's room and two guards posted outside his door. One of his feet is cuffed to the bed. On Monday they had cuffed one of his hands as well. I protested, saying 'how dare you treat an older person this way, how could you possibly see him as a threat?' They untied [his hand] after that."
Negar Ha'eri, Rooz Online, January 30, 2014