Defenders Under Threat
Hadi Esmailzadeh, A Defender Under Threat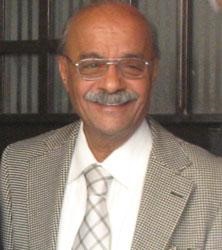 Abdorrahman Boroumand Center
January 13, 2020
Press Release
Name: Hadi
Surname: Esmailzadeh
Profession: University professor, Attorney at law
Place of Work: Tehran
After closing down the Center on December 21, 2008 and only two hours before a ceremony in honor of the sixtieth anniversary of the Universal Declaration of Human Rights, security and intelligence forces demanded that Esmailzadeh resign from the Center and speak outs against its head, which he refused to do. The authorities barred Mr. Esmailzadeh from teaching and on May 31, 2014, Tehran Revolutionary Court Branch 15, presided over by Judge Salavati, sentenced him to three years in prison on the charge of "membership in the illegal group Defenders of Human Rights Center" and one year in prison on the charge of "propaganda against the regime". The court also imposed a two-year ban from membership in political groups and parties and from practicing law. In July 2014, in an open letter to Chief Justice Sadeq Larijani, Esmailzadeh criticized judges for their lack of independence from security and intelligence bodies: "Judge Salavati told me, in the presence of my lawyers, 'My opinion is that [you should be sentenced to] imprisonment but I suggest that you negotiate with the Ministry of Intelligence experts… After all, don't you want to go to France, see your children, and get treatment for your heart?'"
Hadi Esmailzadeh died of a heart attack in March 2016 without having had a chance to see his children one last time.
Background:
"Honourable Prosecutor,
Greetings…
The shocking and painful deaths of Haleh Sahabi and Hoda Saber are obvious examples of evident crimes, and as such, under Article 21(A) and Article 4(A) of the Code of Criminal Procedures before General and Revolutionary Courts, there is no need for a complaint by a private plaintiff. [Their Investigation] is a clear duty of the prosecutor… Given that the painful death of Ms. Haleh Sahabi took place in public, and the death of Hoda Saber - a result of security agents' or prison guards' acts or negligence - took place in prison, there are witnesses who have declared in the media that they are ready to testify. The general public and the grieving families expect the prosecutor to immediately and without any undue delays intervene and investigate these deaths. Undoubtedly, such demands are not aimed at taking revenge on an individual or individuals, but [are meant to serve as] a minimum measure to prevent the recurrence of such incidents.
We firmly believe that if the murder of Ms. Zahra Kazemi and Ms. Zahra Bani Yaghoub had been subjected to impartial investigation and those responsible had been held to account, society would not have witnessed the harrowing events of Kahrizak Detention Center and if the perpetrators had been penalised, we would not have witnessed the death of Haleh Sahabi and Hoda Saber today."
Letter of a number of lawyers and human rights defenders to the Prosecutor of Tehran, Asr-e Nou, July 2, 2011
"It deeply concerns me that judges, who should be the custodians of justice and the guardians of the rights of the accused and pass judgments without any bias, treat me so callously. They have made a mockery of the independence of judges and have put the last nail in the coffin for justice. I am 74 years old and have at least fifty years of experience in reading and teaching law. I have trained hundreds of lawyers and judges. I have been… teaching law in various cities and have spoken and written about justice. Alas! How must they be treating the helpless students, youth, and women of this land?"
Esmailzadeh's open letter to the Head of the Judiciary, 2014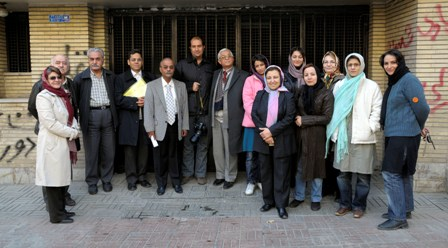 "I faced two charges: the first was related to my membership in the Defenders of Human Rights Center. My activities there were not hidden. I was a member of the Center and its activities were legal and transparent. My second charge was propaganda against the system… they claimed that I wrote the Center's monthly reports and sent them to human rights bodies and organizations including the UN Human Rights Council. Regardless of the fact that this sort of activity is criminalised under the law, believe me, I cannot even answer my text messages without the help of others. Now, how could I have prepared these reports and sent them here and there? For anyone who reads these reports, it's obvious that they are the work of a group and not an individual. The second charge related to a statement - which had been signed by many others and my signature was under it too - about the deaths of Haleh Sahabi and Hoda Saber. These were the two activities which were considered to be 'propaganda against the regime'… they did not give me the case file to read myself but my lawyers read it… the evidence against me was based on the report of the Legal Department of the Ministry of Intelligence and the documents that they had seized when they closed down the Center."
Hadi Esmaeilzadeh, interview with Center for Supporters of Human Rights, July 3, 2014