Defenders Under Threat
Arash Keykhosravi, A Defender Under Threat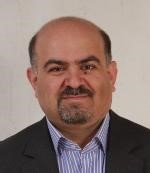 Abdorrahman Boroumand Center
May 8, 2019
Report
Name: Arash
Surname: Keykhosravi
Profession: Attorney at law
Place of Work: Tehran
Background:
In several cases in recent months, my colleagues and I have been told that our names are not on the list, or they say our credentials need to be approved and eventually we have been rejected… This is a problem in our laws and legislators should try to nullify or remove the exclusions in Article 48 because it's preventing fairness in the judicial process," said Keykhosravi. "We [lawyers] are unable to take on security cases, although I've noticed that many of these cases have nothing to do with national security because the country's security has not been harmed or threatened… Many of these cases have been pointlessly labeled as security cases. This has roots in our history and authoritarian culture and the authorities have no tolerance for listening to opposing voices."
Arash Keykhosravi's interview with the Center for Human Rights in Iran, March 22, 2018
The Caspian Sea Convention: a Fair Division or another "Turkmenchay"?
"A legal Convention on the Caspian Sea has been signed after two decades. The Convention prepares the ground for the sharing of the southern part of the Caspian Sea between Iran, Turkmenistan, and Azerbaijan. An agreement regarding the prohibition of the presence of foreign ships and the export of oil and gas has also been reached…. Mahmoud Sadeqi, a Tehran MP, wrote on his twitter: "The President has left for Aktau while the content of the agreement on legal framework governing the Caspian remains vague. Is it true that Iran's share has been reduced from 50 to 11 per cent?! Is this another Turkmenchay in the making? People must know! MPs know nothing about the agreements made behind the curtains."... Bahram Qasemi, a spokesperson for the Ministry of Foreign Affairs has, however, said that the Convention does not mean that the sea has been shared. He emphasised: "the issues of sharing the Caspian Sea between countries, division lines, and sharing the sea bed is not discussed in this Convention."
Deutsche Welle, August 12, 2018
Explanatory Note: Approbatory Supervision by the Guardian Council is a broad form of supervisory authority granted to this body based on the Council's own interpretation of Principle 99 of the Constitution of the Islamic Republic of Iran. According to Principle 99, "The Guardian Council has the responsibility of supervising the elections of the Assembly of Experts for Leadership, the President of the Islamic Republic, the Islamic Consultative Assembly, and the direct recourse to popular opinion and referenda." In 1999, the Chair of the Guardian Council's Central Board For Electoral Supervision requested the Council to release a commentary on Principle 99. In response, Mohammad Mohammadi Gilani, the then Secretary of the Guardian Council, stated: "The said Supervision under Principle 99 is an approbatory supervision and applies to all stages of the election including approving and disqualifying the candidates." The Guardian Council's Approbatory Supervision has come under harsh criticism as a serious obstacle to free elections and democracy in Iran due to its application of discriminatory and arbitrary criteria in disqualifying and barring candidates who are not approved by the system