Death Penalty
A Look at the Cases of Six Juvenile Offenders on Death Row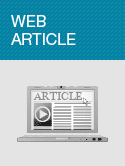 Abdorrahman Boroumand Center
April 16, 2019
Web article
Juvenile offenders on death row, children who committed murder when they were under the age of 18, now carry the weight associated with the label "murderer", without ever having experienced a real childhood.
Fatima Ferdos:
Six juvenile offenders on death row; children who committed murder when they were under the age of 18, now carry the weight associated with the label "murderer", without ever having experienced a real childhood. [These are] individuals who are sentenced Qesas and put to death with the hope and the view that because of their execution, no one will ever be killed, raped, or be subjected to a thousand other harms that can take a human being's life, ever again. But has the death penalty really been a solution? Has it decreased the harms? Has it prevented rape and murder? More than a year has passed since the time Amir Hossein, Setayesh Qoreishi's murderer, was executed, and the victim's mother said: "When I heard Amir Hossein was hanged, I had the same feeling as I did when I learned that my daughter had been murdered. If I could turn back the clock, I would forgive him and would not let him be executed." The fact is, once people realize that the death penalty does not solve anything, only then can one be hopeful about getting to the heart of the matter and the root causes of the harms that occur. Otherwise, we will continue to witness the execution of a large number of murderers [rapists, drug dealers, etc.] every year, whose numbers are constantly on the increase. The lucky ones might benefit from the work of NGO's and charitable organizations that collect money on their behalf to pay the Diah ("blood money") required for their release.
What follows is a brief account of the situations of six juvenile offenders on death and one juvenile who has been delivered from execution.
Sajjad Sanjari
The story goes back to the year 2011-12, when Sajjad was only 15 years old and killed a young adolescent about the same age as he was in an altercation. A fight between two children that resulted in one of them being killed, and all of a sudden, Sajjad was a murderer. The Imam Ali Society followed up on Sajjad's case and after a while, the murder victim's family agreed to pay the required Diah and forgive him. The money for the Diah was collected through a fund drive, but the victim's family changed their minds and said that Sajjad had to be executed. On another front, with the persistence of the Society for the Protection of Children's Rights, there is talk of the settlement consisting of a parcel of land to be deeded to the victim's family so they can issue their forgiveness, but nothing is finalized yet. The point is, however, that Sajjad committed murder when he was under the age of 18, and in accordance with international human rights law, his execution is illegal. Furthermore, Sajjad is not in a decent mental state and is currently in [the city of] Kermanshah Prison. It must be noted that there is another account to the effect that Sajjad killed in self-defense, when the other party was trying to rape him.
Saman Heidari
Saman's story goes back to 2006-07, when Saman was 16 years old and killed his father. Saman has been in prison for 13 years; he was born in 1989-90. There are several complexities in Saman's case, the first being that Saman's uncles (his father's brothers) insisted that it was their father, Saman's grandfather who had asked for Qesas and that their hands were therefore tied and they could not forgive him [even if they wanted to]. In the meantime, Saman's grandfather died of old age at the age of 90. The second complexity is that after the grandfather's death, Saman's uncles and aunts (his father's sisters) have entered the case [as next of kin], and other than one uncle and one aunt, the rest are willing to forgive him. The third issue, which is also the most important one in Saman's case, is that there are doubts as to whether Saman has killed his father at all, as [there are claims that] his uncle (his mother's brother) is the real killer. They pretended that Saman was the murderer so that his grandfather would forgive him since he was under the age of 18. The problem and the fact is that Saman's father's family and his mother's family had extensive issues and conflicts. Saman has spent 13 years of his youth in prison, and it is not clear what the future holds for him.
Mohammad Kalhori
Mohammad's story goes back to 2014-15, when he was 15 years old and killed his teacher when he was in an inadequate mental state, and in spite of the Medical Examiner's confirmation that he was not of sound mind, a death sentence was issued for him nevertheless. The sentence was issued close to a month ago. The victim's family has suggested two options to the prosecutor: Either they wait until Mr. Khashkhashi's children grow up and decide what they want to do, or Mohammad is given a life sentence. The prosecutor, however, has not accepted the proposals and has stated that the family cannot be left up in the air, that they must either decide on Qesas, or forgive. Mohammad's family now awaits forgiveness. Surely one cannot disregard the victim's family's situation and their less than desirable conditions; the issue is, however, that the inadequacies and the shortcomings of the educational system has created such dire conditions that a student is under so much pressure that he/she develops mental and psychological problems and commits murder. Mohammad's request for a new trial has not been granted yet, and one must be vigilant about some [city of Borujerd] Majless ("Parliament") Representatives' efforts in insisting that the death sentence be carried out.
Milad Azimi
Milad's story is a little different. He was able to obtain the victim's family's forgiveness and be freed in return for payment of Diah. Milad was sentenced to Qesas in early 2015, by Kermanshah Province Revolutionary Court Branch Three for the stabbing murder of a man in a mass altercation in 2013. The juvenile offender who had participated in a mass altercation in support of his classmate at the age of 16 and committed murder, was spared the death penalty with the help of a fund drive and the collection of the Diah demanded by the victim's family, and thereby obtaining their forgiveness.
Shayan Sa'eedpur
In 2015-16, Shayan killed a person in an altercation when he was under the age of 18. In addition to being under the legal age, there is evidence that shows that prior to the murder, Shayan was being treated by a psychiatrist. He was transferred from Snandaj Prison to Saqqez Prison in mid-February when his death sentence was upheld by the Supreme Court.
Furthermore, Mohammad Sajjad Hosseini and Qadim Alizadeh are two other juvenile offenders on death row.