Amnesty International
Iran, Annual Report for 1991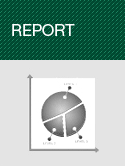 Amnesty International
November 30, 1991
Report
AMNESRY INTERNATIONAL REPORT
Published 1992
This report
Covers the period
January to December 1991
IRAN
Hundreds of political prisoners, including prisoners of conscience, remained in prison and hundreds more were arrested and detained, some of them following mass demonstrations and civil unrest during the year. Some were held without charge or trial. Others, including nine prisoners of conscience, were sentenced to prison terms after unfair trials held in camera in the absence of defense lawyers. Torture of prisoners continued to be reported. At least 775 people were executed: most had been convicted of criminal offences, especially drug-trafficking.
Several government opponents living abroad were murdered in circumstances suggesting that they may have been victims of extrajudicial executions.
A law promulgated in September provided for defendants to be given legal assistance, but no cases were known in which political prisoners were given access to defence counsel in 1991.
Almost 10,000 prisoners were officially reported to have benefited from amnesties or reductions in their sentences to mark the 13th anniversary of the Iranian Revolution in February. It was not known whether any prisoners of conscience were among them.
Dozens of political prisoners, including prisoners of conscience, were released at other times during the year. However, to obtain release many of them were made to give video-recorded interviews or sign statements condemning their previous political activities and pledging support for the Islamic Republic. Following release, some were required to report regularly to the police and were periodically summoned for interrogation. Moreover a relative was required to stand as guarantor, becoming liable for arrest if the former prisoner should fail to appear when summoned by the security authorities. The practice of holding relatives as "substitute" prisoners continued in 1991. In October, for example, Amnesty International was informed of the arrest of three relatives of a political prisoner released on leave of absence after spending more than seven years in prison, who failed to present himself to the authorities when required. The prisoner's mother, sister and brother were subsequently released, but were threatened with rearrest if the former failed to surrender him within a certain time.
Hundreds of political prisoners, including prisoners of conscience, remained in prison. Dozens of women held since 1983 as suspected supporters of the Tudeh Party or the People's Fedaiyan Organization of Iran were still held at Evin, Prison at the beginning of 1991. Some were detained without charge or trial. Many were provisionally released for various periods. Mariam Firouz, a prisoner of conscience aged over 70 and former head of the Democratic Organization of Iranian Women, was reported in September to have been taken from Evin Prison with her husband, Noureddine Kianouri, and transferred to an apartment where they remained subject to physical restrictions.
Nine prisoners of conscience who had been arrested in 1990 after signing an open letter addressed to President Hashemi Rafsanjani (see Amnesty International Report 1991), ere tried in May and June. The letter, signed by 90 people, had called for the implementation of constitutional guarantees and for freedom and justice. It had also criticized the government's handling of the economy. Some of the nine, almost all of whom were members of the Association for the Defence of Freedom and Sovereignty of the Iranian Nation, had served in the government headed by Mehdi Bazargan, the first Prime Minister of the Islamic Republic of Iran. They were all convicted: Hashem Sabbaghian received a six-month prison term; Mohammad Tavassoli Hojati and Abdolali Bazargan were sentenced to two years imprisonment: and the six others received three-year sentences. All nine were also sentenced to between 10 and 30 lashes, although this part of the sentence had not been carried out by the end of the year.
The trial of the nine was grossly unfair. It was conducted in camera inside Evin Prison and in the absence of any defence counsel, despite repeated requests from at least some of the defendants for legal representation. The sentences began on the day that judgment was given although the nine had already been in prison for more than one year. Two of the nine, Ali Ardalan and Nezameddin Movahed, both former civil servants in their mid-seventies, were reported to be seriously ill and to have been moved to hospital in September and November respectively. Subsequently, Ali Ardalan's prison sentence was apparently suspended, allowing him to return home when he left hospital.
The nine prisoners were reported to have appealed to the High Court against their sentences, but their appeal was rejected and in some cases new charges were apparently added. All proceedings took place in their absence and again they had no access to lawyers.
Mehdi Dibaj, a possible prisoner of conscience who had converted from Islam to Christianity many years previously, continued to be imprisoned. He was arrested in the mid-1980s and had been held since then at Rasht and Evin Prisons. It was not known whether he had been charged and tried.
Hundreds of political prisoners were still held at the end of the year following unfair trials. These included alleged members of opposition groups including Forgan, the People's Mojahedin Organization of Iran (PMOI) and Rah Kargar, as well as at least a dozen followers of Dr Shariati who had been held since mid-1990, and members of Kurdish and Baluchi organizations seeking various degrees of autonomy. Some had been in prison for many years and were serving sentences of life imprisonment.
Hundreds of new arrests were reported. Those held included women accused of failing to conform to the dress laws of the Islamic Republic of Iran, for which the punishment is flogging.
In October scores of people belonging to the Naroui tribe in Baluchistan were reported to have been arrested, including children and elderly men. At least 20 men were said to gave been publicly executed in Zahedan shortly after their arrest. The others were apparently still held incommunicado there at the end of the year.
In December Iranian television was reported to have announced the arrest of some 300 political prisoners, including members of monarchist groups, members of Savak (the former secret police of the Shah) and members of the PMOI.
Torture of prisoners continued to be reported. Former political prisoners, including some released during 1991, were still suffering from the effects of physical and psychological torture. Common methods of torture were said to include suspension for long periods in contorted positions, burning with cigarettes, and, most frequently, severe and repeated beating with cables or other instruments on the back and on the soles of the feet.
At least 775 people were executed. There were reports that among those executed were more than 60 political prisoners, including members of the Kurdish Democratic Party of Iran and the PMOI, but this could not be confirmed. According to Iranian press reports, the majoritv of death sentences were passed for drug-smuggling offences. At least one death sentence by stoning was passed on a woman convicted of adultery. At least five people were given between 74 and 100 lashes before execution. One man was reportedly executed by being thrown off a cliff after being sentenced to death for rape and murder. Basic safeguards for defendants facing charges punishable by death continued to be lacking.
Several opponents of the government were killed outside Iran in circumstances suggesting that they may have been extra judicially executed. In April Dr Abdorahman Boroumand, Secretary General of the National Movement of Iranian Resistance, an opposition group based in France, was stabbed to death outside his apartment in Paris by an unknown assailant.
In August former Prime Minister Shapour Bakhtiar was killed at his home in Suresnes, a Paris suburb, along with his personal secretary, Fouroush Katibeth. A French judge investigating the murders issued an order for the arrest of an Iranian national said to be an adviser to the Iranian Minister of Posts and Telecommunications. In December an Iranian official was arrested outside the Iranian Embassy in Switzerland for suspected involvement in the killing. The Iranian authorities denied any involvement in the assassinations.
Amnesty International pressed for the release of all prisoners of conscience and expressed grave concern to the government about the continuing use of the death penalty and about the large number of executions. As a minimum step, the organization called for all appropriate safeguards to be introduced for defendants facing charges punishable by death.
Prior to the trials of nine prisoners of conscience in May and June, Amnesty International repeatedly indicated to the Iranian authorities its wish to send an observer to the trials, but without response. The government did reply to certain other inquiries. In September it stated that legislation was being introduced to require that legal counsel be available to defendants in details were given. Amnesty International representatives visited Iran in May to interview Shi'a and Kurdish refugees fleeing from Iraq. During the visit Amnesty International's representatives met officials of the Foreign Ministry and indicated that the organization would welcome the opportunity to send a delegation to Iran to discuss human rights with the government.
Earlier, in a written statement to the United Nations (UN) Commission on Human Rights in February, Amnesty International described its concerns in Iran including mass executions, unfair trials, torture and the detention of prisoners of conscience.
In an oral statement to the UN Sub Commission on Prevention of Discrimination and Protection of Minorities in August, Amnesty International included reference to its concerns and the lack of safeguards against torture and ill-treatment in Iran.