Victims and Witnesses
"Our Financial Situation was Bad but Nobody Helped Us": Witness Testimony of Mahmood, Afghanistan Citizen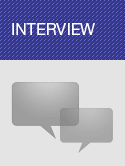 Abdorrahman Boroumand Center
December 30, 2018
Interview
Of some 6,100 defendants executed by Iran's judiciary since 2010, at least 145 have been Afghans – a national designation that, per Iranian law, pertains both to immigrants from Afghanistan and children of Afghan men regardless of the place of their birth. Afghans living in Iran number some 2.5 million according to official sources. Activists report that they face both informal discrimination and formal state impediments to employment, education, and residence.
Mahmud is 24 years old and is currently living in Kuhsan Wuleswali in Afghanistan's Herat Province. Iranian officials executed his brother Rahim on drug charges. The following text is a portion of an interview conducted with him in May 2018.
Rahim was my older brother. I was working in Tehran when I learned that Rahim had been arrested at the Dogharun border crossing on charges of drug trafficking. He spent some time in prison in [the town of] Torbat-e Jam, and after his trial, he was transferred to Mashhad's Vakilabad Prison. As far as I can remember, he only had one trial. Unfortunately, he was executed after two years.
We didn't have a decent financial situation and we had no money to hire an attorney for my brother. Nobody helped us because our financial situation was bad.
My brother had made friends with someone in jail. He gave his friends our home phone number the night he was supposed to be executed, and asked him to call us and inform us of his execution. After he learned of my brother's death, my brother's father-in-law went to jail and took delivery of my brother's body and buried him in Mashhad's Behesht-e Zahra Cemetery. The Iranian government did not let us take his body to Afghanistan.
Rahim has two children, a boy and a girl. His wife now lives with her father. We sometimes pay for her and her children's expenses, and sometimes it is her father who pays. His children just started going to school this year. When my brother was executed, his daughter was 3 years old and his son had just been born. They still don't know their father was executed. Maybe they will learn what happened to their father from other people or from relatives and their kids when they are older.
No organization or institution, Iranian or Afghan, helped us at all in this matter.
I have nothing to say to the Iranian government because Iran and its government implement their own laws and don't listen to anybody, and they executed whoever they please. A great number of people are executed in that country.