Victims and Witnesses
"A Mother Never Forgets Her Child": Witness Testimony of Sanam, Afghanistan Citizen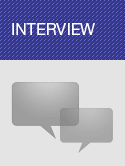 Abdorrahman Boroumand Center
December 30, 2018
Interview
Of some 6,100 defendants executed by Iran's judiciary since 2010, at least 145 have been Afghans – a national designation that, per Iranian law, pertains both to immigrants from Afghanistan and children of Afghan men regardless of the place of their birth. Afghans living in Iran number some 2.5 million according to official sources. Activists report that they face both informal discrimination and formal state impediments to employment, education, and residence.
Sanam is around 60 years old and currently lives in Bonyad village in Kuhsan Wuleswali in Afghanistan's Herat Province. Iranian officials executed her son Abdolhakim on drug charges. The following text is a portion of an interview conducted with her in July 2018.
My son, Abdolhakim, had lived in the city of Mashhad [in Iran] with his wife and children since 2010. He did construction work in Mashhad. There were no jobs in Afghanistan, so he had to go to Iran. My son went to Iran to have a good life. He used to send us money every once in a while.
Abdolhakim was arrested in the summer of 2013 on charges of drug trafficking and spent 4 years in Mahhad Prison. His whereabouts were unknown for about 20 days or a month after his arrest, and we had no news of him. We were not able to hire a lawyer for him. Lawyers don't do anything if you don't pay them. And we didn't have any money to hire one.
They executed Abdolhakim without any notice. Someone inside the prison called my brother who was in Iran back then, and told him that Abdolhakim had been executed. My brother and another son, who had a passport and was also in Iran, took delivery of Abdolhakim's body and buried him in Mashhad's Behesht-e Zahra Cemetery. Iranian authorities did not allow us to bring the body back to Afghanistan. They wanted money; they turn the body over in exchange for money. They sell you the dirt in the grave, and they even charge you money for the rope they put around their neck. Hakim's father and I were never able to go visit with him. We weren't even able to go to his gravesite.
My daughter-in-law had a heart attack and died after my son's execution. We now have to take care of my son's orphaned children. I had several sheep that I sold and I have no other income. There is no flour, no rice, no oil, nothing. We have a lot of problems and we have no income.
The last time I saw [my son] was seven years ago before he went to Iran. I said good bye to him, something I will never forget. A mother never forgets her child.
I had no money after Hakim's death. My friends helped me out with some money and I borrowed some more to hold a wake for him and recite the Koran. Friends and family still help me out.
What can I say to the Iranian Government? Where can I even get a hold of anyone to say anything? I am completely helpless and powerless. My son's infant was orphaned when he was six months old and is always fussing and I can't calm him down. This has been my problem for seven years. My son's other child is now 9 years old. The fact that kids like my grandchildren are left without parents [after their parents' execution] is very hard. If God listens to my complaints, that's fine, and if not, then, … fine, let Iran keep executing young people. Iran has left many mothers and many fathers bereaved and in mourning…