Defenders of Human Rights Center
Imprisoned Activist Narges Mohammadi to Tehran Prosecutor: Provide for My, Other Prisoners' Medical Needs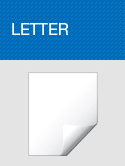 Defenders of Human Rights Center
November 28, 2018
Letter
Narges Mohammadi, Vice President of the Defenders of Human Rights Center presently serving a prison sentence at Evin, calls on the Chief Prosecutor of Tehran to provide her and other prisoners with proper medical attention, medication, and access to the specialist physicians who have treated them for years in this letter.
The text of the letter – addressed also to the Minister of Justice, the Ministry of Health, and the Majles' Health Committee - has been made available on the website of the Defenders of Human Rights Center:
The Chief Prosecutor of Tehran,
Greetings
My medical referrals have not taken place for a long time for unknown reasons, and my repeated inquiries from inside the prison and my lawyers from outside have not been heeded. During your visit to Evin Prison when I was in solitary confinement in Section 209, you became aware of the trumped-up cases brought by the Ministry of Intelligence against me, and at the same time at the court, you realised that the claim of the interrogator about finding a pickup truck full of pamphlets at my house, was a mere lie, and based on that you ordered for a temporary arrest, but I was sentenced to 6 years in prison.
In 2012 you became aware that the head of Evin Prosecutor's Office, Mr. Ahmadi, by forging my letter, arranged for my illegal transfer to the Zanjan's Women General Prison. But I stayed in that prison for several months. Although I was in good health before being arrested, due to the psychological and mental pressure in the solitary confinement of section 209, I suffered repeated neurological attacks, and in Zanjan prison, I had a seizure, the medical records and electroencephalography of which are available (confidential) at Vali-asr Hospital in Zanjan.
Unfortunately, you witnessed another hefty sentence of 16 years of imprisonment imposed on me in 2016 and your representative went along and provided the required assistance to the judge of the judiciary system who was not independent.
Now after these unfair sentences, what matters is the way I'm kept at the women's section of Evin prison. My medical referrals have not taken place for a long time, and no explanation is given for this.
1. According to the medical records, I have been diagnosed with pulmonary embolism that requires medical care and medical examination, and it's been at least a year and a half that I have not been allowed to see my specialist who for years has taken care of my health. This has happened despite the fact that on several occasions, my lawyer has requested a visitation with me from the prison and prosecutor.
2. Due to my use of anti-coagulant drugs like Warafin, I suffer from issues related to being a woman. The latest action in this matter was taken in May/June 2017, and since that time I've been denied a transfer to my physician, whose care I had been in for years. Owing to my kidney embolism I use a blood thinner and I also use a coagulant for my bleeding: it is abundantly clear that I have need of the care of a specialist physician, but it is not granted to me.
3. My gallbladder surgery was performed following two years of delay, during which I had to bear pain and illness. During the endoscopy, an inlet patch was diagnosed in my esophagus that, though not problematic at present, will likely cause problems in the future. The supervising physicians wrote a lengthy letter accompanied by photographs and reports asking the prison to grant permission for a diagnostic session with Professor Malekzadeh and for me to visit my supervising physician in the hospital in September/October of the present year. It did not take place.
4. After enduring solitary confinement in Evin's Ward 209 and general population at Zanjan, I began to suffer from convulsions. From that year on I was to under the care of a neurologist, but for some time now they've prevented me from visiting him.
I have, unfortunately, no high expectations of this judicial system when it comes to respecting justice and fairness. Because of this, I will not speak here of unjust verdicts. I request that you at minimum provided us with proper medical attention, access to the physicians who have been treating us for years, and our medications.
I do not intend to exaggerate about my illness, and I oppose using this method of exaggeration by anyone including myself since it would harm the chances of those prisoners who are in real need of medical care. However, I would like to remind you one thing. When I heard of Mr. Alireza Rajaee's removal of one eye and part of his face due to sinus cancer, I also read Mr. [Gholamhossein Mohseni ] Ejei's interview [first deputy of the judiciary] denying the responsibility of the judiciary. Also, when I heard of Dr. Kavous Sayed Emami's killing in prison, I read Mr. Ejei's interview about the disclaimer of the judiciary.
1. As I mentioned above, my doctor has stated that the Inlet Patch in my oesophagus is currently not a problem, but might become a worrisome issue and should be taken care of and the patient must be kept away from environments that cause anxiety. Since my diagnosis, I have not been permitted to be transferred to see a medical practitioner.
2. The use of blood-thinning tablets and pills that inhibit coagulation has been reported by the physicians as concerning on many occasions, and there are many reports in my file that have even been approved by the prison doctor that without proper care, my conditions could develop into a life threatening situation . This is why I'm writing about my situation in an open letter and therefore, the responsibility for any risk to my life lies with the judiciary.
Minister of Justice
Ministry of Health
Health Committee of the Islamic Consultative Assembly
Narges Mohammadi
28 November 2018
Evin