Defenders of Human Rights Center
Defenders of Human Rights Center Awards Annual Human Rights Prize to Iranian Teacher's Society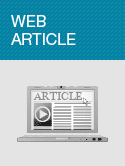 Abdorrahman Boroumand Center
December 10, 2018
Web article
The Iran Teacher's Society [Jam'e-ye Mo'aleman-e Keshvar] has been named this [Iranian] year's winner of the Defenders of Human Rights Center's "Human Rights Champion" award.
Every year on December 10th – Human Rights Day - Defenders of Human Rights Center grants the award – given in the form of a replica of the Cyrus cylinder - to individuals who have striven to improve the situation of human rights in Iran.
In 2008, when the ceremony was first held and the award to be given to the late engineer Ezatollah Sahabi, security agents abruptly raided the Defenders' office. Security forces illegally shuttered the apartment which had been purchased with Shirin Ebadi's Nobel Peace Prize money, expropriated it, and sold it. The closure did not end the Defender's activism, however: they have continued their work until present, including the granting of the annual prize to such individuals as Mowlavi Abdolhamid and Bahareh Hedayat in recent years.
According to the Defenders of Human Rights Center's website, the awards ceremony was conducted as it had been in past years. In accordance with the unanimous decision of the Center's advisory council, the Teacher's Society was chosen as recipient owing to their cultural service and ongoing efforts toward realizing labor rights, efforts which have resulted in the arrest of several teachers.
Those present at the ceremony demanded freedom for all imprisoned teachers.