Amnesty International
Report on Human Rights Violations in Iran, 1987 to 1990: The Massacre of 1988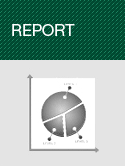 Amnesty International
December 1, 1990
Report
A report by Amnesty International
Iran
VIOLATIONS OF HUMAN RIGHTS
1987-1990
1.2.1 The Massacre of 1988
In mid-1988 the pattern of political executions changed dramatically from piecemeal reports of executions to a massive wave of killings, which took place over several months. Even now, two years after these events, it is still not clear how many people died during the six-month period from July 1988 to January 1989. Amnesty International has recorded the names of over 2,000 political prisoners reportedly executed during this period. Iranian oppositions groups, such as the PMOI, have suggested that the total was much higher. Speaking on French television in February 1989, Hojatoleslam Rafsanjani is reported to have said that "the number of political prisoners executed in the past few months was less than 1,000" (Iran Yearbook 89/90).
Since these events took place, Amnesty International has interviewed dozens of relatives of execution victims, and a number of former political prisoners who were in prison at the time when the mass killings were taking place. It has received written information from the victims. These accounts taken together with statements by Iranian Government personalities have convinced Amnesty International that during this six-month period the biggest wave of political executions since the early 1980s took place in Iranian prisons.
Two important political events preceded the executions; On 18 July 1988 Ayatollah Khomeini announced his intention to accept UN Security Council Resolution 598 instituting a ceasefire in the Gulf War between Iran and Iraq. A few days later, the National Liberation Army, a military force formed by the Iraq-based opposition group PMOI, staged an armed incursion into western Iran, which was repulsed by the Iranian army.
It has been suggested to Amnesty International by former prisoners that both these events may have influenced the government's decision to carry out these executions at this time. The ceasefire in the Gulf War meant that international attention was focused on international developments and not on the situation of political prisoners in Iran. The armed incursion by a PMOI force at a time when the Iranian Government had signaled its intention to cease fighting in the Gulf War gave the authorities a motive to take reprisal against prisoners associated with the PMOI who had been held in prison around the country, often for several years. Former prisoners have also said that political prisoners were warned by their captors that when the war was over they would be "dealt with".
President Khamenei spoke in December 1988 of the decision taken by the Iranian authorities to execute "those who have links from inside prison with the hypocrites [POMI] who mounted an armed attack inside the territory of the Islamic Republic". An open letter to Amnesty Internationals from the Permanent Mission of the Islamic Republic of Iran to the UN in New York sated:
"Indeed, authorities of the Islamic Republic of Iran have always denied the existence of any political executions, but that does not contradict other subsequent statements which have confirmed that spies and terrorists have been executed." (UN document A/44/153, 28 February 1989)
The political executions took place in many prisons in all parts of Iran often far from where the armed incursion took place. Most of the executions were of political prisoners, including an unknown number of prisoners of conscience who, had already incursion, and they were in no position to take part in spying or terrorist activities. Many of the dead had been students in their teens or early twenties at the time of their arrest. The majority of those killed were supporters of the PMOI, but hundreds of members and supporters of other political groups including various factions of the PFOI, the Tudeh Party, the KDPI, Rah-e Kargar and others, were also among the execution victims.
The first sign that something was happening in the prisons came in July 1988 when family visits to political prisoners were suspended. This was the beginning of the months of uncertainty and anguish for prisoners' relativities as rumors began to spread that mass executions of political prisoners were taking place.
No news of the political prisoners was heard for about three months. Relatives would go to prisons on regular visiting days only to be turned away by prison guards. Some brought clothing, medicines or money to the prisons hoping to get a singed receipt from their imprisoned relatives as an indication that they were still alive.
Reports circulated among prisoners' relatives that execution victim's were being buried in mass graves. Distraught family members searched the cemeteries for signs of newly dug graves, which might contain their relatives' bodies.
One woman described to Amnesty International how she had dug up the corpse of an executed man with her bare hands as she searched for her husbands body in Jadeh Khavaran cemetery in Tehran in August 1988 in a part of the cemetery known colloquially as Lanatabad, (the place of the damned), reserved for the bodies of the executed political prisoners.
"Groups of bodies, some clothed, some in shrouds, had been buried in unmarked shallow graves in the section of the cemetery reserved for executed leftist political prisoners. The stench of the corpses was appalling but I started digging with my hands because it was important for me and my tow little children that I locate my husband's
grave."
She unearthed a body with its face covered in blood but when she cleaned it off she saw that it was not her husband. Other relatives visiting the graveyard discovered her husband's grave some days later. A member of a communist group, he had been arrested in early 1985, tortured over several months and convicted after a summary trial at which, as a result of his torture, he was barely conscious. He never learned what his sentence was. His wife had been turned away from Evin Prison on a regular visiting day in early August, and had then started her quest for information, which led to her to the unmarked grave.
In October and November 1988 the authorities began to inform families of the execution of their relatives. In a few cases prison officials informed relatives of the execution when they went to the prison for a normal family visit. This led to protests by prisoners' relatives who gathered outside prisons, so other methods were devised. The majority of relatives appear to have been informed by telephone that they should go to an Islamic Revolutionary Committee office to receive news about their imprisoned relatives. There they were informed of the execution and required to sign undertakings that they would not hold a funeral or any other mourning ceremony. Family members were not informed here their relatives were buried, and even if they managed to find out they were not permitted to erect a gravestone.
An Iranian who left Iran in late 1988 told Amnesty International how his family had learned of the execution of his brother. Hossein. In November 1988 the family received a telephone call instructing the father to go to Evin Orison to receive information about Hossein. Hossein's father and wife went to the prison where they were told that Hossein had been executed because he was not repentant and had not been improved by his imprisonment. They were not informed where his body was, and were told that they should not hold any funeral ceremony.
Hossein had been held in Gohardash Prison in Karaj where he was serving a 15-year sentence for activities in support of the PMOI. Hossein had been arrested in 1981. His brother told Amnesty International that at that time Hossein had been involved in political activities for the POMI: collecting money and distributing leaflets and newspapers. His brother is convinced that Hossein was not involved in violent activities.
The mother of a 39-year old woman was executed in Evin Prison wrote to Amnesty International describing a similar experience. Her daughter had been arrested in 1982 when she had been found in possession of leaflets produced by the POMI. She had been tried by an Islamic Revolutionary Court but never informed of the sentence passed on her. For six years the mother had visited her daughter every two weeks. In early August 1988 her visits were stopped without explanation. In November 1988 she received a telephone call telling her to go to the Islamic Revolutionary Committee office near Behshteh Zahra cemetery, where she was informed of her daughter's execution. She was instructed not to hold any mourning ceremony and was not informed where the body was buried.
Relative of prisoners executed in Orumieh Prison in Iranian Kurdistan have described to Amnesty International a form they had to sign when they were summoned to the prison to collect their belonging. They were told where their relatives were buried, but the authorities had made sure that the 40-day mourning period had elapsed before telling the families about the executions. The form was an undertaking that they would not hold any form of funeral ceremony or erect any memorial on the graves.
Amnesty International has received accounts of similar events in many different prisons in all parts of Iran: in Rasht, Sanandaj, Mashhad, Isfahan and elsewhere. This suggests to Amnesty International that the massacre of political prisoners was a premeditated and coordinated policy, which must have been authorized at the highest level of government.
The relatives of prisoners executed during this period have taken to gathering in Beheshteh Zahra cemetery in Tehran on Fridays to commemorate their dead family members. The mother of a 42-year-old man who had been arrested in 1983 and sentenced to 12 years' imprisonment before being executed in Karaj Prison, wrote to here daughter outside Iran about one of these gatherings:
"On Friday all the mothers along with family members got together and we went to the graveyard. What a day of mourning, it was like Ashura! [A religious festival of particular importance to Shi'a Muslims, commemorating the martyrdom of the Prophet Muhammad's grandson Hossein.] Mothers came with pictures of their sons; one has lost five sons and daughters-in-law. Finally the Committee came and dispersed us."
This gathering of bereaved relatives has reportedly become a regular weekly event in the section of Beheshteh Zahra where political opponents to the government are buried. According to reports form relatives of executed prisoners in Iran, the makeshift monuments erected by the families, which consisted of a few stones and flowers, were removed by the authorities prior to the visit to Tehran by the UN Special Representative on Iran in January 1990. This was apparently an attempt to remove visibly evidence of the mass killings from the sight of any possible inspection of the cemetery by the Special Representative.
Amnesty International has also collected accounts of the mass killing as they were witnessed by political prisoners who were in prison at that time. A former prisoner in Dastgerd Prison in Isfahan said that almost every day between August and December 1988 prison guards came to his section to the prison and read out a list of up to 10 names. These people were then taken out of the cell, which generally housed between 150 and 300 people, and never seen again. The prisoners did not know what was happening to those taken away, but the guards said that they were to be executed. Later, prisoners were transferred to Dastgerd Prison fro other prisons and news of similar events in these prisons spread among the inmates in Dastgerd.
Prisoners in Gohardasht Prison in Karaj appear to have had a much clearer picture of the events, which were taking place. Former have described to Amnesty International how a commission made up of representative from the Islamic Revolutionary Courts, the Revolutionary Prosecutor's Office and the Ministry of Intelligence began to subject all political prisoners to a form of retrial in July 1988.
These "retrials" bore little resemblance to judicial proceedings aimed at establishing the guilt or innocence of a defendant with regard to recognized criminal offence under the law. Instead, they appear to have been formalized interrogation sessions designed to discover the political views of the prisoner in order that prisoners who did not "repent" should be executed- the punishment of all those who continued to oppose the government.
In Gohardasht Prison those detained for their alleged support for the POMI were reportedly the first to go before the commission. Other prisoners received information about the "trials" from PMOI prisoners by way of messages tapped on walls in Morse code from room to room inside the prison. According to one prisoner held there at that time, the first question asked by the commission was: "What is your political affiliation?" Those who answered "Mojahedin" were sent to their deaths. The "correct" answer was "monafegin" (hypocrites). Those prisoners who survived this first phase of interrogation were then subjected to a second series of questions. These included questions such as:
- Are you willing to give an interview on television to condemn and expose the monafegin?
- Are you willing to fight with the forces of the Islamic Republic against the monafegin?
- Are you willing to put a noose around the neck of an active member of the monafegin?
- Are you willing to clear the minefields for the army of the Islamic Republic?
The majority of the prisoners were reportedly unwilling to give the desired responses and were consequently sent for execution. Some 200 out of 3000 PMOI prisoners in Section 3 and 4 of Gohardasht Prison were killed following this type of interrogation. The interrogations were reportedly conducted in such way as to trick prisoners into making statements revealing their opposition to the government.
The prisoners named the interrogators the "Death Commission". It came to Gohardasht Prison three times a week, arriving by helicopter. The same commission was also reportedly at work in Evin Prison.
At the end of August 1988 the "Death Commission" turned its attention to the prisoners from leftist groups held in Gohardasht Prison. These included supporters of the Tudeh Party, various factions of the PFOI, and others. The interrogations followed a similar pattern, with prisoners being asked if they were prepared to make public statements criticizing the political organization with which they had been associated. The leftist prisoners were also asked about their religious faith. They were asked such questions as: Do you pray? Do you read the Quran? Did your father read the Quran?
One eyewitness of an interrogation in Gohardasht Prison described how he asked if they prayed or read the Quran: they replied that they did not. They wren then asked whether their fathers had read the Quran. Four of them answered "yes" and two of them answered "no" After some discussion between members of the commission, it was decided that those who had not been brought up in a religious family were not as guilty as those whose parents were religious, because the former group had not been brought up as believers. Consequently, the two men whose fathers had not prayed were spared, but the four others were executed.
According to another eyewitness account of this period in Gohardasht Prison, the decisions about which prisoners were to be executed and which spared were arbitrary in the extreme. Some prisoners who had been sentenced to death by the commission were spared because prison guards sent prisoners whom they disliked to be executed in their place. There was also great deal of confusion as prisoners' were transferred from different prisons and from section to section within the same prison. As a result of such confusion prisoners were sometimes executed by mistake.
The same eyewitness estimates that out of 900 PMOI and 600 leftist prisoners in Gohardasht Prison at the beginning of the summer of 1988, 600 PMOI prisoners and 200 leftist prisoners were executed. In Evin Prison, where the execution of prisoners was going on simultaneously, the proportion of executions carried out form the total population of political prisoners was much higher. One reason suggested for this is that in Evin there was no way for prisoners to communicate with each other, so they were unable to prepare answers to questions put to them by the "Death Commission" as a prisoners in Gohardasht had done.
A similar pattern of purposeful mass killing of political opponents, beginning with the PMOI but encompassing alleged supporters of other opposition groups, took place in dozens of other prisons around the country in the second half of 1988. Among others, Amnesty International has received reports of hundreds of executions of prisoners from Kurdish opposition groups in Orumieh Prison, and of 50 being executed in Sanandaj.
Ayatollah Montazeri's letters to Ayatollah Khomeini in July 1988 reportedly criticized many of the aspects of the mass executions identified by former prisoners. Ayatollah Montazeri commented on the arbitrary way in which life and death decisions were taken:
"He [Ayatollah Montazeri] cited the case of a provincial mullah who had complained that a prisoner who had fully recanted was executed anyway. The prisoner, who was not named, said in response to the tribunal questions that he was ready to publicly condemn his past opposition, and go to, the Gulf War front as well. But when he refused to declare his readiness to go to the minefields, the tribunal decided he had not truly changed and had him executed." (Reuters, 29 March 1989).
In a later letter, dated 15 August 1988, Ayatollah Montazeri reported to have demanded of the Minister of Intelligence, the Prosecutor General and the Chief Justice: "On what criteria are you now executing people who have not been sentenced to death?" (Reuters, 29 March 1989)
Ayatollah Montazeri's letters show that there was awareness at the highest level of the government that "thousands" of summary executions were taking place without regard to constitutional and judicial procedures. The authorities were therefore either unable to prevent these mass killings form taking place, or they did not wish to do so.
The mass killings of political prisoners appears to have stopped at the beginning of 1989, when several hundred repentant political prisoners were included in amnesties to mark the 10th anniversary of the Islamic Republic's foundation in February 1979. Those who were released had to sign statements denouncing their earlier political activities. They were further obliged to pledge large sums of money, or in some cases the deeds of the family house, against their future good conduct and non-involvement in opposition politics. The amnesty brought to an end a period of six to eight months, which saw a massive reduction in numbers of political prisoners in Iran through executions.
Since February 1989 sporadic reports of executions of the government's political opponents in Iran have been received by Amnesty International. Some of these executions have taken place in public. For example, in March 1989 Mohammad and Saeed Khan Naroui were hanged from a crane in Abbas Ali Square in Gorgan. They had been imprisoned since 1984 for "inciting the people to revolt".
On 28 March 1990 the execution of two men described as "bandits" was announced by the Islamic Republic News Agency. Abbas Raisi and Ahmad Jangi Razhi were found guilty by the Islamic Revolutionary Court in Zehedan of "collaborating with bandits and counter-revolutionaries in the Baluchistan area" (BBC Summary of World Broadcasts, 30 March 1990)
Secret executions of political prisoners have also been reported. Following the assassination in July 1989 of the leader of the KDPI, Abdul Rahman Ghassemlou, in circumstances, which suggest the involvement of the Iranian Government, resistance to the government including armed opposition, is reported to have been stepped up in Iranian Kurdistan. The authorities are reported to have responded by executing Kurdish prisoners in Sanandaj and Orumieh Prisons. Execution of Kurdish opponents to the government have continued in 1990.
Other political prisoners are reported to have been executed ostensibly as common criminals; they were among the hundreds of drug-traffickers and other convicted criminals executed in public in 1989 and 1990 for example, it was announced that 79 drug-traffickers were executed in different cities on 17 August 1989. Among them were Mohammad Younesi, executed in Hamadan; Mohammad Gholi Ebrahimi, executed in Rasht; Bijan Biglari, executed in Kermanshah (Bakhtaran); and Bahram Kazemi and Massoud Sabet, executed in Shiraz. All these were reportedly political prisoners. Amnesty International has received no response to its requests for information from the Iranian authorities about the offences of which these prisoners were convicted.