Amnesty International
Hundreds Arrested In Vicious Crackdown On Ahwazi Arabs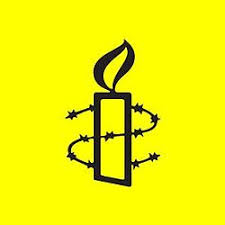 ‍Amnesty International
November 2, 2018
Press Release
The Iranian authorities have waged a sweeping crackdown against the Ahwazi Arab ethnic minority, arresting hundreds of people in Khuzestan province, southern Iran, in recent weeks, said Amnesty International.
The wave of detentions follows a deadly armed attack on a military parade in the city of Ahvaz last month, during which at least 24 people, including spectators, were killed and more than 60 injured.
"The scale of arrests in recent weeks is deeply alarming. The timing suggests that the Iranian authorities are using the attack in Ahvaz as an excuse to lash out against members of the Ahwazi Arab ethnic minority, including civil society and political activists, in order to crush dissent in Khuzestan province," said Philip Luther, Amnesty International's Research and Advocacy Director for the Middle East and North Africa.
"All those suspected of criminal responsibility for the horrific attack in Ahvaz must be brought to justice in fair trials, but carrying out arbitrary arrests is not the way to secure justice for victims."
Amnesty International has so far received, from Ahwazi Arab activists outside Iran, the names of 178 people who have been arrested. The real number may be far higher, with some activists outside the country reporting that up to 600 have been detained. There are also reports that the arrests are continuing on an almost daily basis.
Those arrested include political and minority rights activists. The arrests have taken place in towns, cities and villages across Khuzestan province including Ahvaz, Hamidiyeh, Khorramshahr (known to Ahwazi Arabs as Mohammareh), and Shush.
The mass arrests have created a climate of fear among the Ahwazi Arab community, which already faces persecution and discrimination in Iran.
"Iran's appalling track record of persecuting and discriminating against members of the Ahwazi Arab community raises suspicions that these arrests are being carried out arbitrarily and are politically motivated," said Philip Luther.
"Amnesty International calls on the Iranian authorities to release immediately and unconditionally anyone being held solely for peacefully exercising their rights to freedom of expression, association or peaceful assembly or solely on account of their ethnic identity."
Amnesty International has received information that Ministry of Intelligence officials have been carrying out the arrests, accompanied either by Iran's regular police force or by riot police. They have neither presented arrest warrants nor told detainees the reason for their arrests. Most of those arrested are being held incommunicado, without access to lawyers and their families, in conditions that may amount to enforced disappearance and are at grave risk of torture and other ill-treatment.
Despite claims from the Governor of Khuzestan province, Gholamreza Shariati, that there are no civil society activists among those detained, Amnesty International has received credible information that students, writers, civil society, minority rights and political activists are among those who have been arrested at their homes, places of work or in the streets.
Among those detained is Sahba(Lamya) Hammadi, a civil society activist who is pregnant. She was arrested on 6 October at her home in the city of Susangerd (known to Ahwazi Arabs as Khafajiyeh) in Khuzestan province. She contacted her family the day she was arrested but her family have not heard from her since.
Zoudieh Afrawi and Gheysieh Afrawi, two women from Susangerd, were both arrested separately in their respective homes on 22 October. Both of the women's children had been arrested earlier in the day. Security forces came back to their homes later the same day and arrested them too. They both telephoned relatives a week after their arrests and told them they were being held by the Ministry of Intelligence. Their relatives have not heard from them since.
Civil society activist Mohammad Mo'meni Timas was arrested on 30 September. He had gone to the Revolutionary Court in Ahvaz to ask about what had happened to two of his children, who had been detained, when he was arrested himself. His family have not heard from him since.
Background
Ahwazi Arabs in Iran face discrimination and arbitrary restrictions on their access to education, employment, adequate housing, and their enjoyment of their cultural and linguistic rights. They have repeatedly voiced concerns about their inability to learn, promote and use their own language, in private and in public, freely and without interference or discrimination.
The 22 September armed attack in Ahvaz targeted a military parade held to mark the 38th anniversary of the Iran-Iraq war. The Iranian authorities announced that the four gunmen, who had been disguised as members of the Revolutionary Guards and the Basij paramilitary force, were killed by security forces during the attack. In the following days, Iran's Ministry of Intelligence announced that it had arrested 22 suspects and state television channel Press TV broadcast a video clip of some of the suspects handcuffed and blindfolded facing a wall.
Several groups have since taken responsibility for the attack, including the Al-Ahwaz National Resistance, which describes itself as an umbrella entity composed of several Ahwazi separatist groups, and the armed group that calls itself the Islamic State.