Amnesty International
Hours Left to Halt Execution of Female Juvenile Offender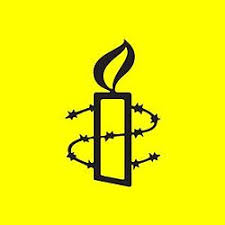 ‍Amnesty International
October 1, 2018
Statement
Responding to the horrific news that 24-year-old Iranian Kurdish woman Zeinab Sekaanvand is due to be executed on 2 October, Philip Luther, Amnesty International's Research and Advocacy Director for the Middle East and North Africa, said:
"The Iranian authorities must urgently halt their plans to execute Zeinab Sekaanvand. She was arrested when she was just 17 years old and sentenced to death for the murder of her husband, whom she married at the age of 15. Not only was she a child at the time of the crime, she was subjected to a grossly unfair legal process.
"She did not see a lawyer until her final trial session in 2014, when she retracted 'confessions' she had made when she had no access to legal representation. She also says that, following her arrest, she was tortured by male police officers through beatings all over her body.
"The authorities must immediately quash Zeinab Sekaanvand's conviction and grant her a fair retrial without recourse to the death penalty, and in accordance with principles of juvenile justice."
Zeinab Sekaanvand, a 24-year-old Iranian Kurdish woman on death row in Urumieh prison, was moved out of her cell on 1 October and taken to solitary confinement in preparation for her execution. On 29 September, she was taken to the prison's medical clinic where the staff performed a pregnancy test on her. The test result came back as negative on 30 September. Subsequently, Zeinab Sekaanvand's family were contacted by prison authorities and told to go to the prison on 1 October for a final visit, when they were informed that she was scheduled for execution on 2 October.