Victims and Witnesses
"Abolfazl Was a Kid": The Family of a Juvenile Offender Put to Death Speaks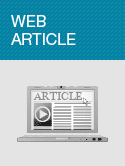 Abdorrahman Boroumand Center
August 8, 2018
Web article
The following is a partial translation of the Persian original.
At 14 years of age, Abolfazl Chazani got into a fight. Meaning to defend himself, he struck a 20-year-old with a knife, wounding him. Ten days later, the 20-year-old died of his wounds in a hospital. Abolfazl took the blame for starting the fight for another boy.
Following the episode, the young Abolfazl would be subjected to the harrowing experience of being taken to solitary confinement to wait for his daybreak hanging – not once, but four times. On three of the occasions, his execution was postponed at the last minute. The first time, just seven months after the fight for which he was sentenced, then-15-year-old Abolfazl consoled others awaiting the gallows in the prison's quarantine. His brother recounted: "He didn't understand that what came after the quarantine was execution, that he was supposed to go straight to the gallows from there. Fearlessly, with the mind and heart of the child he was, he laughed and said, 'Nothing will happen, they won't execute me.'"
The second time, he was alone in quarantine. The third, he was accompanied by others condemned to death. The fourth time around, a prison social worker brought him a Qor'an and said "Don't be afraid!" Abolfazl said, "They won't execute me. I'll be pardoned." As the sun's rays struck the prison yard ground that morning – June 27, 2018 - an 18-year-old Abolfazl was hanged.
Abolfazl told his mother: "Don't be afraid, nothing will happen!" But his mother could scarcely breathe from the time the plaintiff's family entered the prison until she received word the sentence had been carried out. "If only they'd pushed it back a few months of a year, maybe then we could have convinced the family to forgive him and forego execution. Abolfazl was a kid" she said.
Abolfazl's brother went on: "The father of the boy Abolfazl was sentenced for killing came in to the prison in the morning and pulled out the stool from under my brother to carry out the qesas sentence. I see this moment every day now. He's in a worse state than we are. When you take a life and carry out the qesas yourself, it's not something you can forget easily. The scene plays out before my eyes every day.
Executing kids is forbidden all over the world. In prison, Abolfazl showed that his spirit wasn't capable of the great violence [of murder he was accused of.] No one knows what happened that night [the other boy was stabbed]. In prison and before the incident, too, Abolfazl had no history of getting into fights, not even once. We plead so much with the prison social workers for them to do something to keep Abolfazl from being executed. All the did was go to the plaintiff family once to ask for pardon, and they didn't give it. The very day they put Abolfazl to death, they packed up their lives and household and moved a few streets further away."
Abolfazl's mother says: "We can't be in the same place. We see each other every day: I see [one of the family members] coming down the alley and my chest tightens up. The judge did nothing to bring us face to face in court, so that we could at least ask for forgiveness before him and speak our piece."