Death Penalty
Iran Chief Public Prosecutor: Punishment Not Enought to Deal with Drugs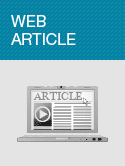 Abdorrahman Boroumand Center
July 3, 2018
Web article
Alluding to the modification made to the death penalty in the new Law for Combatting Narcotic Drugs, the State Prosecutor General stated: "In our opinion, the [Amendment] passed at the Islamic Consultative Assembly ("Majless" or Parliament) modifying [and reducing] the death penalty for drug traffickers [to a lighter punishment] is an incomplete amendment."
According to a HRANA News agency report quoting Mehr News Agency, in a gathering of reporters on the sidelines of the commemoration of the International Day Against Drug Abuse and Illicit Trafficking, Jafar Montazeri emphasized the need for addressing [and eliminating] the causes of social harm and said: "The problems related to drugs cannot be resolved solely through punishment; we must first study and analyze the causes of this social harm."
Stating that scientific studies have fortunately been conducted in this area, he added: "We believe that punishment is the very last resort that must be considered in the fight against drugs."
The State Prosecutor General stressed: "The authorities must actively engage in [creating] employment, as well as preventing the entry of traditional and synthetic drugs into the country; and these measures must take precedence over punishment. Punishment is only one of the factors that can be effective in this regard."
Stating that creating jobs, as well as addressing cultural and social issues, are measures that must be taken and [actively] pursued, Montazeri added: "In our opinion, the [Amendment] passed at the Islamic Consultative Assembly ("Majless" or Parliament) modifying [and reducing] the death penalty for drug traffickers [to a lighter punishment] is an incomplete amendment."
He further stated: "We announced our objection at the time [the Amendment was under consideration]; currently, given the experience that has been obtained in implementing said Law, we are in the process and on the verge of submitting our intended modification to the Honorable Head of the Judiciary."
Montazeri continued: "This law must be submitted to the Islamic Consultative Assembly by the Administration and followed up by the same."
The State Prosecutor General added: "It is my belief that this package must be looked at as one that is [made up of] inter-connected [elements], and that simply eliminating the death penalty, or increasing or reducing punishment, will not be effective. The various factors that are tied together must solve [and eliminate] this harm in the country through cooperation and interaction with various law enforcement, information, security, executive, and judicial bodies."
Montazeri continued by stressing the need to pay attention to public opinion and the people's judgment [and assessment] of the subject of addiction and combatting drugs, talked about our country neighboring the biggest producer of narcotic drugs in the world, and addressed the harms and the transit route.
He explained: "From a geographic standpoint, we are neighboring a country that has the largest production of narcotic drugs, and this proximity naturally brings about harm resulting from drugs, because in addition to being a neighbor, we are situated on the drug transit route."
The State Prosecutor General alluded to our country's efforts in combatting drug trafficking and preventing the transit of drugs to other countries of the world through our country and said: "Our country has given many martyrs in this fight and in order to prevent the transit of drugs; we are actively engaged in the fight against narcotic drugs not only to protect our own people but for the sake of the population of other countries in the world and [in order to preserve] their health as well. We therefore expect international organizations and authorities, as well as other countries, to be mindful of this fact."
Regarding individuals accused of drug trafficking who had benefited from the [Amended] Law eliminating the death penalty, Parviz Afshar, the Headquarters For Combatting Narcotic Drugs spokesman, had previously said: "We do not have precise statistics, but about three to four thousand individuals have benefited from this law."
It must be noted that pursuant to the Executive Guidelines of the Law Amending A Single Article to the Law for Combatting Narcotic Drugs that was issued by the Head of the Judiciary and communicated to all of the country's judicial authorities, Criminal Sentence Implementation judges must halt implementation of death sentences, and re-examine the defendants' cases as soon as possible.