Death Penalty
Sociologist: Punishments Ought to be Designed Fairly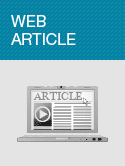 Abdorrahman Boroumand Center
July 29, 2018
Web article
Noting the effects of substitute punishments on families, a sociologist stated: "Punishments must be devised in such fair and just manner as to ensure that the perpetrator provides sufficient redress for the crime."
In an interview with ISNA, Omid Ali Ahmadi alluded to the emergence of diverse social conditions and the creation of different and varied [social] environments and said: "It is normal for more dangerous and more risky situations to occur in today's developed world. Also, given the existing lack of awareness and proper training and education, individuals resort to instinctive, self-driven ways that are contradictory to laws; and in order to combat such behavior, the law criminalizes them."
He added: "One must bear in mind that the punishments meted out to violators do not affect only the individuals in question; because of the human dependencies and the existence of direct linkages, families are also affected. [These punishments] also deprive individuals of the useful roles they can play in society."
Ali Ahmadi said this regarding not depriving criminals of their social responsibilities: "Just because someone has committed a crime does not mean that he/she will be passive, will not care, and will not conduct himself/herself properly in fulfilling other social roles such as being a spouse, a child, or a parent; they might actually behave and carry out those responsibilities properly. Therefore, when we send someone to prison, we are, in practice, taking away their opportunity to perform their other social roles. Additionally, reactions by a criminal's family [to the criminal's incarceration that have been observed] are indicative of the creation of other issues and social ills."
He continued: "When members of a criminal's family face difficult conditions, and see other criminals who are not punished simply because they're more powerful, their opinion of punishments becomes that they are meant solely for people who have little financial means or who are far away from power centers. They, therefore, feel that they've been wronged, and display anti-social behavior."
Regarding "labelling theory", Ali Ahmadi said: "When an individual commits a crime for the first time and is labelled a criminal, he/she loses the opportunity of returning to society. The first aberration [leads to] a second aberration. What happens is that when we label an aberration, we are, in effect, taking away the possibility of an individual's return to society because criminal labels prevent the individual from joining or re-joining society, and [that, in turn,] leads to small or petty crimes turning into larger, more significant ones."
He added: "When a criminal is ostracized and rejected from society, he/she switches social groups and moves toward people with whom he/she can carry out the criminal acts and behaviors, which in turn, leads to a higher propensity for committing crimes in that individual."
Noting the results of studies conducted 20 years ago on families of individuals executed for drug crimes in the city of Kerman, Ali Ahmadi stated: "Based on the results of those studies, I reached the conclusion that the families of most of those criminals had an anti-social viewpoint regarding law enforcement officials and did not recognize their legitimacy. Furthermore, these families were ready to commit crimes themselves, and were it not for fear of punishment, they would have readily disregarded and violated social norms."
In the opinion of this sociologist, if a criminal's family, friends and relatives feel that his punishment has been unjust, they will display anti-social behaviors. Therefore, if we modify punishments in such a way as to create conditions in which the criminal can perform and fulfill his/her social roles and functions, and at the same time, utilize a portion of his/her time and energy to work toward making amends for the wrong he/she has done, he/she will be punished, but at the same time this type of punishment will be more socially [beneficial and] humane, and its [negative] consequences will have less of an impact on society.
Stating that punishments have been through two stages from a social [evolution] standpoint, he added: "The punishment that existed in primitive society was pain-based, that is, it was meant to inflict pain on the criminal so that he/she would learn a lesson. The other type of punishment is redress-based which is done in modern society: The criminal must make amends for his/her wrongful act in such a way as to provide sufficient redress and gain for those who have incurred a loss."
According to this sociologist, punishments must be devised in such fair and just manner as to ensure that the perpetrator provides sufficient redress for the crime.
He added: "There are also punishments for crimes such as murder for which there is no redress, and applying substitute punishments for these types of crimes is not effective."
Regarding appropriate punishments which create a knowledge in the individual that they are being punished but at the same time teaches them a lesson, this university professor said: "Legal scholars and specialists must devise these punishments based on past experiences as well as the experiences of other countries. "
In closing, Ali Ahmadi stated: "Certain families lose their head of household [and principal breadwinner] due to these punishments and are put in very tough circumstances. Currently, our society does not possess the appropriate social system to support these people but it must devise such a system in order to protect and support the families of criminals when they are not present."