Death Penalty
Afghan Man Acquitted by Qassameh After Eight Years in Prison on No Firm Evidence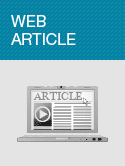 Abdorrahman Boroumand Center
February 8, 2018
Web article
Police took up this case on September 19, 2010, following the discovery of a young woman's body in front of an unfinished house on Tehran's Gorgan Street. The evidence indicated she had been strangled with a rope. The unknown woman's body was sent to the forensic medical examiner, and police turned their attentions to her cellphone, obtaining several contact numbers.
In the course of investigations, it became clear that the crime victim, 32-year-old Behnaz, had been in contact with several men involved in methamphetamine use. When police found the single woman's address, they discovered a Pride car which had been parked a few days before on Eghbali Lane off Gorgan Street in Tehran, near the murder victim's house, and became suspicious. Police identified the owner of the car, a young man who said he had known Behnaz and used methamphetamine with her on a few occasions.
In subsequent investigations, police arrested a suspect but did not achieve their desired result until they discovered that a few days before the young woman's body was discovered a young man named Mohammad had called her number more than 30 times.
Following this lead, 37-year-old Mohammad was arrested. He denied killing the single woman and claimed that two friends of his, "Gol Agha" and Abbas, had been in contact with Behnaz for drug-related reasons. They had used his phone to call her multiple times, Mohammad said, and killed her themselves.
With these claims, pursuit of the defendants commenced. When no trace was found of them, Mohammad claimed they had fled to Afghanistan.
At a time when the deceased's next of kin had not been identified, evidence against Mohammad was obtained and he was tried at the former Branch 74 Criminal Court in Tehran and sentenced to "qesas" execution at the prosecutor's request.
The verdict was subjected to exacting review by Branch 13 of the Supreme Court. Judges there raised overturned the verdict, raising two criticisms. They declared that Mohammad had been sentenced to qesas for taking part in a joint murder despite the fact that the other participants had not been identified and related investigations had not been completed. It was also unclear what the payment of blood money would mean for carrying out the qesas sentence. These points having been raised, the case was referred again to Tehran Province Criminal Court One.
At a time when there was no sign of the victim's family, a mother and her boy went to the Criminal Court and claimed to be Behnaz' mother and brother.
The elderly mother told the judges: "My son and I live in Mashhad. Ten years ago, Behnaz got married and came to Tehran, but when she came to Mashhad a year later she said she'd gotten separated. I wanted her to stay and live in Mashhad, but she didn't accept it and went back to Tehran of her own well. Now, I'm ready to forgive: I want blood money from the murderer."
The woman presented a photo to the court which she claimed to be of her and her daughter Behnaz.
An examination of the photo showed Behnaz was indeed the woman's daughter. The Branch Four Criminal Court in Tehran then took up the case. In the session that took place yesterday with Judge Abdollahi presiding with the presence of an assistant judge, Behnaz's mother and father entered a request for blood money.
Mohammad set to his defense and said: "Believe me, I didn't kill the young woman. My friends had called her several times on my cell phone, and this is just why I've been arrested. It's now been eight years I've been innocently jailed asking for help."
At time when no evidence against Mohammad had been obtained, the judges found the case to be lowth and referred it to qassameh. Mohammad thus took the qassameh oath fifty times and was acquitted of the murder charge.
At the end of the court session, the judges rules that the blood money should be paid to the next of kin from the national treasury.