Victims and Witnesses
Floor Sleepers: A Report from Inside Qarchak Prison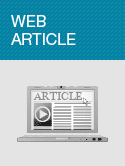 Abdorrahman Boroumand Center
March 17, 2018
Web article
Female prisoners called Qarchak Prison "the end of the world". The very end of the line. They said: "When you get to this side of the wall, no one will hear your voice anymore." Women who were there without a sentence and were basically up in the air. Women who were in jail for paltry sums of money. Young women who had been arrested for transporting illicit drugs. Women who had committed murder; mostly murdering their husbands. They were right: Qarchak Prison was the end of the line.
We got to the prison at midnight, and after body searches and turning in all our personal effects, including the money we had, we were given a package put together for prisoners containing a comb, plastic cup, etc., and we were then taken inside. Even though our papers said "quarantine", three or four of us were taken separately to general wards, and after getting a blanket from the person in charge of the ward, we slept on the floor. We later learned from other prisoners that the reason they quarantined newly arrived prisoners was to determine whether they had any addictions, and to administer vaccines such as hepatitis, because of the illnesses that existed in the general wards.
Day One:
Around 8 AM, it was announced over the loudspeakers that the prisoners were to go to the yard for roll call. The yard was a large courtyard shared by Wards 5 and 6. The girls at Ward 5, which was known as the "up in the air" ward, and us, could see each other in the yard, but the girls who had been sent to Ward 4, which was called "guidance center", had practically been separated from the nine of us. The breakfast rations were distributed on the previous night: two pieces of bread and a piece of ardeh (ground sesame seeds and syrup) or some preserve. They dispensed boiling water into the prisoners' flasks at 5 AM; naturally, we neither had a water flask nor a breakfast ration. Other prisoners, however, generously gave us boiling water in our plastic cups and a piece of their bread from their breakfast ration.
Qarchak Prison's water was salty and undrinkable. When we first got to the prison, we were told that they would issue a bank debit card to each of us for the same amount of money they had taken from us, and with which we could make purchases at the prison store; we didn't receive those cards until the night before we were released and we therefore had no money to buy drinking water the entire time we were in Qarchak Prison. You had to pay for everything in Qarchak Prison. From phone calls to your family, to drinking water, clothes, and hygiene products. We would not have been able to have drinking water were it not for the kindness and generosity of the other prisoners. We spent the first day thirsty and were not allowed to call our families. At night, however, we made objections to the situation together, and the objections bore fruit: we were able to call our families and inform them of our situation. We were thirsty and Qarchak's water was undrinkable.
Day two:
We had heard from other prisoners that there were work places on the prison's upper floor where people were employed and working. We coordinated with the people in charge of the ward and went to the work places. In the employment section, there were all kinds of shops, from a sewing an embroidery shop to a cardboard making shop. They took us to a shop that had ties to Hami Manufacturing Group. There was a big banner on the wall that said: "What's Important Isn't What Happened, But The Way We Deal With It"!
The work we had to do dealt with motorcycle headlight sockets. It consisted of rolling an uncoated wire around a spring with our finger tips until it was sturdy and secure, and then passing the rest of the coated wire through the spring. The thirteen of us put together approximately two hundred sockets, and the skin of our fingers was peeled off in those few hours. When we later talked to the other prisoners, we learned that the wages they received for eight hours of work was 20 thousand Tumans a month [around 5 USD]! Only 20 thousand Tumans. A woman was crying and saying that they had only deposited 17 thousand Tumans into her debit card after two months of work!
"Respectful life prisoners":
The ward where three other persons and I (they had named us "the Labor Ministry detainees") were being kept was called the financial ward. Although there were prisoners there who had committed other types of crimes, the majority of them were there for financial reasons. They ranged from a girl whose employer had opened an account and gotten a checkbook in her name (and from what she was saying she was there for only 5 million Tumans [around 1200 USD]), to the manager of a travel agency who had racked up a one billion Tuman [around 240,000 USD] debt due to currency fluctuations that had happened after she had pre-sold tour tickets. Financial prisoners referred to themselves as "respectful life prisoners": They said they would have to stay in prison until they paid the plaintiffs' monies or somehow obtained their consent. Female prisoners watched the series "Prison Break" that was broadcast on Namayesh Television Network twice a day, at 11 AM and 6 PM, and their eyes filled with tears as they longed for life on the outside.
Qarchak Prison is built in the middle of the desert, a desert where they burn refuse during the day, at the same time the prisoners are in the courtyard. You could see the ashes dance in the air and end up on the prisoners' heads and faces.
Last day:
Around 8:30 AM, they read our names at roll call to transfer us. Handcuffed and wearing chadors, we were taken to the Evin Prosecutor's Office. Our families were waiting for us in front of the Prison gate. We were only able to wave at them. After interrogating us, the Investigating Judge promised that we would be released in a few hours if they could connect the two prisons' computer systems; it took them until nine o'clock in the evening. We were taken back to Qarchak Prison again. We heard that they had summoned our families to post bail. Our names had not been read by 7 PM because they said the prison fax was disconnected and our release order had not arrived yet. It was around 7 PM when they read our names to release us. One of the prisoners, a girl of about twenty six or twenty seven years of age, started rhythmically beating on the back of a garbage can and singing for us. The rest of the prisoners clapped and sang to celebrate our release. We were so overwhelmed by all the kindness and warmth they showed us, their three-day guests. Women with long prison sentences were singing for us and clapping their hands. Women that I will not forget for the rest of my life.
There was a dead tree in a corner of the courtyard on the branches of which a great many sparrows would sit and sing. For us newcomers, seeing all those sparrows was a pleasant sight. When, on the first day, we said how beautiful it was to see all those sparrows on that tree, a woman prisoner who was standing next to us said: "It's pleasant to see them the first days you're here but you gradually grow to hate them because they're free and can go wherever they please, but you can't."