Death Penalty
Death Sentence for Mohammad Salas: A Point of Pride or Shame for Iran's Judiciary?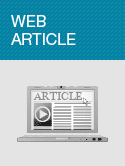 Peace Mark
April 25, 2018
Web article
Mohammad Salas, a member of Iran's persecuted Gonabadi darvish community, was arrested and charged for a February 19th, 2018 truck attack on law enforcement. An indictment against Salas was issued within 48 hours - an action which the Tehran prosecutor described as a "grand act of jihad and mobilization" – and referred to Branch 9 Criminal Court. The investigation lasted less than 24 hours. Salas was sentenced to one year of imprisonment, 74 lashes, and three instances of execution. On April 25, 2018, Iran's Supreme Court upheld his sentence. He is now at imminent risk of execution.
Peace Mark's Ermia Karroubi asks of the Tehran prosecutor: can due process really have been observed in such a hasty process of adjudication? Were each of the following guarantees provided for in Iranian law followed through on before Iran's judiciary sentenced a man to death?
1 After the incident occurred and judicial authorities were informed, were preliminary investigations carried out by the Special Investigating Judge for Homicide along with the crime scene investigation team?
2 Did officers, at the investigating judge's orders, collect all available evidence and thoroughly evaluate all witnesses and observers at the scene?
3 Was the indictment read to the defendant in the presence of his lawyer and evidence against him presented in court?
4 It was reported by many witnesses that law enforcement injured Salas severely with their weapons. Given that Iranian law holds that testimony taken from a wounded defendant is void, was Salas given appropriate medical treatment, and such testimony thrown out?
5 A defendant's legal rights – including the right to remain silent and the right to access a lawyer - should be made known to him by law enforcement and investigating officers. The investigating judge must also afford the defendant time to obtain a lawyer; if the defendant does not, he must take steps to provide a court-appointed lawyer. Were these steps taken? It appears the court-appointed lawyer was given no chance to properly defend Salas.
6 In order to identify the homicide victims' next of kin and introduce them as private plaintiffs to the court, the judge must, after following the legal process, obtain sworn testimony establishing heirs and printing it in newspapers. In optimum cases this takes a month. Could this possibly have been followed through on in Salas' case, especially given the fact that the heirs of some of those killed were children, and guardians needed to be appointed for them?
7 Was an opportunity provided to the next of kin to legally object to the inheritance declaration, as is their right?
8 Could the fundamentals of access to legal counsel really have been provided in the span of 48 hours: sufficient time for Salas to meet with his lawyer to inform him of the state of his case and its details?
9 Was enough time afforded to Salas' lawyer to do other parts of his job: obtaining case information, reviewing evidence, and preparing a defense?
10 Was the crime scene reconstructed in the presence of Salas and his lawyer?
11 Was a ten-day temporary detention order issued, and were Salas and his lawyer given the opportunity to object to it?
12 Were the bodies of those killed in the incident turned over to forensic medical experts? Did these experts examine their wounds, and establish the time and cause of their deaths? Were these findings allowed to be contested by the next of kin and defendant?
13 Were technical experts brought in to give an opinion on the role of the vehicle alleged to have been used in the attack?
14 Was Salas referred to medical authorities to ascertain the state of his mental health?
15 Was Salas' family informed of his being a suspect, and were authorities responsive to them in the matter of hiring a lawyer?
16 Was a final defense heard from Salas following the completion of preliminary investigations, in the presence of his lawyer, as well as from the lawyer himself?