Death Penalty
In Grossly Disproportionate Punishment, Bahman Varmaziar Executed for Armed Robbery of Gold Store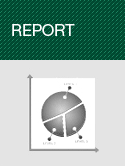 Abdorrahman Boroumand Center
April 18, 2018
Report
Bahman Varmaziar, a 27-year-old man given a death sentence for the crime of "war against God by means of armed robbery," was executed the morning of Wednesday, April 18 at Hamedan's Alvand Prison.
Varmaziar worked as a hair stylist and personal trainer at a gym in Hamedan, and had no prior criminal record. He and three other individuals, only one of whom was carrying a weapon, robbed a gold store in 2014/2015. Though the other three suspects were taken into custody, Varmaziar was able to flee. 18 days after the robbery Varmaziar turned himself in to law enforcement and restored all the stolen property to its rightful owner, who subsequently dropped his private suite. Despite this, the Hamedan County Revolutionary Court handed him a capital sentence for the "public aspect" of the crime. The death sentence was ultimately upheld by the Supreme Court.
Varmaziar's finalized sentence was originally set to be implemented on Tuesday, April 17. Following widespread outcry across social media spearheaded by Varmaziar's mother, whose video appeal to spare her son's life was widely circulated, sentence implementation was delayed among reports that a judiciary official had intervened in the case. Breaking news of the execution, the Hamedan prosecutor described the reason for the delay as "resolution of a judicial issue."
Armed robbery not resulting in the death of another person fails to meet the "most serious crimes" standard for capital punishment established in international law. The vaguely-defined and widely open-to-interpretation charge of "war against God," moreover, fails to meet the standard of precise definition required of capital crimes.