Death Penalty
Family of Murder Victim Setayesh Ghoreishi: "Executing Murderer Didn't Bring Us a Bit of Peace"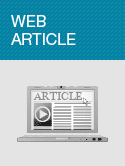 Abdorrahman Boroumand Center
February 17, 2018
Web article
ABC Note: On January 3, 2018, Amirhossein Pourjafar was put to death after being found guilty of the 2016 rape and murder of Setayesh Ghoreishi, a six-year-old Afghan girl. Amirhossein was 16 at the time of the crime, and his execution - like the executions of Iran's other juvenile offenders - was conducted in violation of Iran's international legal committments. In the framework of Iran's retributive "qesas" system in which such homicide cases are handled, the family may pardon the convicted party and received blood money compensation instead. Setayesh's family has reported that they were pressured to forego this blood money payment and see that the capital sentence was implemented.

"We thought Amirhossein's execution would bring us closure, but the day he was put to death was like the day we found out Setayesh had been killed"
Setayesh's family has been under treatment for a few weeks so that they can more easily cope with the bitter experience [of their daughter's murder.] They've been alone for the last year: none have sought them out. From the time a death sentence was issued for Amirhossein (the juvenile found guilty of Setayesh's murder) a group of people - right or wrong, with or without an agenda - accompanied the family and claimed to support them. After Amirhossein was executed, they went away: as if with Amirhossein's execution all the problems were solved and Setayesh's family returned to the life they had before. "After Amirhossein was executed, we didn't hear a word from anyone. We thought Amirhossein's execution would bring us closure, but the day he was put to death was like the day we found out Setayesh had been killed as she had and was no longer with us. Things were just that bad, and it's not brought us even a bit of peace. Maybe if we could go back, knowing that executing Amirhossein wouldn't fix anything, we would have pardoned him and he wouldn't have been put to death. The one time Amirhossein's execution was postponed, people were accusing of us of trading money for Setayesh's soul" [said Setayesh's mother.]
Safieh's (the mother of Setayesh) sister is taking a bag from a dresser inside the room and neatly laying out the clothes inside. "My mother sewed these for Niayesh (the Ghoreishi family's newborn) and sent them from Afghanistan. They wanted so much to see Setayesh, but they never could. We live in Kheirabad and our house is near Safieh's. Now that we've come to Tehran we're far apart, but I come because of Niayesh and they're in my thoughts more than before." When speaking of Safieh, she reiterates that people levelled many accusations at her sister and brother-in-law. "The day Amirhossein was killed I was in Kheirabad. His service was held at the pilgrimage site there. No one was there but his own family – can you believe it? They buried him silently, without any ceremony. No one even responds to their hellos anymore. It's true that Amirhossein did wrong to us, but people shouldn't be in a bad way with his family. They've grown estranged in the community."
"The execution of Amirhossein hasn't made things better for us and hasn't changed a thing"
The other side of Safieh's concerns present themselves here. "What news is there from Amirhossein's mother and father? Are they ok? If only you'd told his mother not to come on the day of the execution. When you talk to them, what do they say? They surely hate us, don't they? Is his mother at peace? What about his father? Tell me anything you know about them." Here it becomes clear what was rooting all the efforts to get Setayesh's family to pardon Amirhossein: execution does not solve any problems and grant a family peace, nor does it fill the hole left by Setayesh. The following may be deduced from all the cases like this which have resulted in executions: executing a murderer has no effect on subsequent murders. We must show people concretely that the pain in the hearts of the families of those who have been killed is not lightened with vengeance and execution, that it in fact adds a burden of conscience to their pains and creates a new kind of grief. "We can't tell people in situations like ours what to do, but the execution of Amirhossein hasn't made things better for us and hasn't changed a thing. All that's happened is that Amirhossein's blood has been spilled."