Defenders Under Threat
Lawyer Mohammad Najafi Arrested, Charged After Investigating Death in Custody Case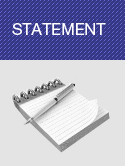 Abdorrahman Boroumand Center
February 6, 2018
Statement
Iranian lawyer Mohammad Najafi has been arrested and charged with serious offenses for carrying out his professional duties, according to information obtained by Abdorrahman Boroumand Center.
A number of civil society activists have been arrested following recent protests in Iran, and some killed in the course of demonstrations. Najafi had been pursuing the case of Vahid Haydari, an individual who was taken into custody during December 31, 2017 protests in the city of Arak. Haydari died in custody and was buried by law enforcement officers on January 6, 2018.
Officials from Iran's law enforcement, security, and judiciary services declared that Haydari had been a drug addict and taken his own when they life showed his grave to family members. Najafi – a resident of Shazand county, Markazi province – travelled to Haydari's home town to investigate what had happened. He published his findings on his personal Instagram page, stating that Haydari had neither been a drug addict nor committed suicide but had in fact been killed by law enforcement after being detained for taking part in street demonstrations.
Najafi, who had faced law enforcement scrutiny previously for his attention to cases similar to Haydari, was arrested by agents of the Ministry of Intelligence in a public place on January 15 as his house and place of work were ransacked. The Shazand County prosecutor described the reason for Najafi's arrest as "organizing the gatherings in Arak." Two lawyers, Peyam Darafshan and Arash Keykhosravi, have asked to take on Najafi's defense, but judicial authorities have prevented them from doing so citing a note to Article 48 of Iran's Criminal Code, which stipulates that only lawyers pre-approved by the Judiciary may be involved in cases involving national security.
The investigating judge ultimately announced eight charges against Najafi. They comprise:
1. Forming a group intent on disrupting domestic security
2. Membership in groups inimical to the government intent on disrupting security
3. Propaganda activities against the government
4. Insulting the Supreme Leader
5. Pubishing fasle claims
6. Sending information and news outside of the country
7. Collusion and conspiracy in order to commity crimes against security
8. Disturbing public order by taking part in the Arak demonstrations
The investigating judge also extended Najafi's temporary detention for one month. The extension was requested by the Information office in Shazand for purposes of "extracting information."
These charges were brought against Najafi despite the fact that no evidence has been presented proving his commission of the crimes. According to statements from Najafi's lawyers, investigating authorities have pressured those arrested in the protests into testifying against Najafi but have nonetheless failed to obtain any indication he organized the demonstrations. Judiciary authorities have so far denied any meeting between Najafi and his lawyers.