Death Penalty
The Slap of Forgiveness: Interview with a Man Spared at the Gallows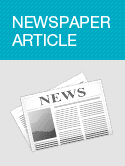 Khabar Online / Translation by ABC
April 17, 2014
Newspaper article
The prison warden and the other employees congratulate him on his birthday. On Tuesday, April 15, Balal went as far as the gallows, then came back to life. Seven years ago, when he was 19, he and a few other youths were involved in an altercation in the town of Nur's Wednesday Bazaar, that resulted in the death of Abdollah Hosseinzadeh, the son of one of the town's leading footballers, and Balal was sentenced to "Qesas" (Lex Talionis or the law of retaliation, an eye for an eye). On execution day, scaffolding was set up in front of the [city of] Noshahr Judiciary Building, a few yards from the beach. People started gathering around the scaffolding at 5 AM, chanting "Ya Hossein" and asking the Hosseinzadeh family, who have been mourning their son Abdollah for the past seven years, for forgiveness. The victim's mother was telling people how difficult it was to have an empty house. At the very last moments [before the execution] she slapped Balal in the face, and then removed the noose from his neck. Balal says that slap in the face was the distance between Qesas and forgiveness. About an hour after the end of the formalities and forgiveness of this man, who had been condemned to death, we interviewed him in prison.

When did you learn that the sentence was going to be carried out?

The sentence was supposed to be carried out three months ago but it was delayed due to the efforts of the Society for the Protection of Prisoners, with the prison warden's cooperation. Then it was supposed to be carried out in the final days of last [Iranian calendar] year, and was postponed again. The third [execution date] was April 4, postponed again until today – the actual day of execution – but this time, I had run out of time. Two nights before execution day, I told the guys in my ward that there was a 99% chance I would be transferred to the solitary confinement cell downstairs in the morning, for the sentence to be carried out. On the outside, everyone knew what was going on. When I called my sister a few days ago, she asked: "Haven't you gone downstairs?" "What's going on?" I asked. "Nothing," she replied. I knew the sentence was to be carried out.

What did you do when they called on you to carry out the sentence?

They called and told me that the Officer on duty had asked for me. I immediately performed ablution, took my prayer rug, and went downstairs. I said good bye to the guys. They said I would be back, but I told them that this time, I was leaving for good. When I got downstairs I performed a few units of prayer for myself and for the victim, then started to say the Tavassol, and Ziarat-e Ashura prayers. I performed the Imam of Time [Twelfth Imam of the Shi'a religion, descendant of the Prophet Mohammad's daughter] prayer. All I did the last night was pray.

What were you thinking about that night?

Haji Agha Mofidi, of the prison's cultural section, came over. I asked him for a piece of paper so that I could write my will. I said: "I have prepared myself for the other world. I have been performing prayer every 10 minutes for Abdollah and for myself and I told him that I was coming to him but I did not know how to see [and find] him."

Were you stressed?

Yes I was, but I was also thinking that everybody had to go some time. One person dies young, another dies old. Everybody goes at some point though. I asked Haji: "How are the gallows? What do I have to do?" He said: "When you are in front of it, say the "Ash'had" (the confession of faith in Islam)." So I constantly repeated this in my head. I also performed two units of the "Hajat" prayer.

How did you feel when you heard people chanting "Ya Hossein" outside prison?

It was 5 o'clock in the morning when I heard people's "ya Hossein" chants, and suddenly I started crying.

Did you think of your mother too?

My mother is my friend. And if God took pity on me just now, it's because of my mother.

Were you thinking of the victim's mother too?

When she took the microphone, everyone became silent. Then she said: "I have been chanting "ya Hossein" for 11 years now." I shivered and simply said "ya Abolfazl," [May God have pity on me].

You were a student of the victim's father Abdolghani Hosseinzadeh, correct?

Not just me, all of the kids in our neighborhood used to go to his football school. He was responsible for a lot of people joining the national youth team. He sent Seyyed Hassan Hossieni to the national youth team [for instance]. He was responsible for a lot of people getting somewhere in life. I didn't know what football was but I learned in his school. Then I started wrestling.

You got into an altercation with his son even though you knew all of this?

Yes I knew all of this. And I knew his son. A few minutes before the incident, I saw him at the Friday Bazaar and told him: "Abdollah, I'm going to my friend's wedding. Can I borrow your cell phone?" And he said yes. I had no problems with him. I have been working ever since I was a child. I was a welder, and I even attended my brother's and my sister's weddings in my work clothes. Sometimes when I was coming home from work, [mass transit] drivers would not let me in their cars because of my black [dirty] clothes.

So what happened that day?

That day, the fight wasn't even between Abdollah and me. But ultimately, Abdollah was killed in the altercation that also involved two other people, and I was found guilty.

Some of your friends had come on execution day. It wasn't too far-fetched that some of them might have been carrying knives.

Today, in the film they were recording, I told my friends to try not resort to knives; and even if an older person slapped them in the face, it was because they wanted what was best for them. I wish somebody had slapped me at that time [of the fight].

Was it painful when the victim's mother slapped you in the face?

I think that slap in the face was the distance between Qesas and forgiveness. This slap was what was needed between this mother and me. When I said: "Please forgive me, take pity on my mother and father," [Abdollah's] father said: "Did you take pity on us?" A that moment I remembered to say "Ash'had." I really don't know how to thank them, especially his mother and father.

If it were your brother that had been killed in this altercation, do you think you and your family could have forgiven [the killer]?

My mother has a very kind heart.

But forgiving is not easy.

You're right, it absolutely isn't. My mother always tries to help everybody. She takes care of my cousin like her own child. My mother has worked all her life.

Don't you think you have caused great heartache to your mother?

This was my fate and my destiny. I didn't mean for this to happen.

You have surely heard that many artists [and celebrities] were making efforts for you to be forgiven. The TV program "90" also asked the victim's family to forgive you.

I was in the cell downstairs in the final hours, but when I went back, the guys said that "90" had talked about me. I think this was the forgiving of all criminals who are regretful.

But the victim's family were also worried that forgiving you would be [a green light] to other youths to resort to knives, thinking that they would [ultimately] be forgiven.

Young people must look at me and learn their lesson. My family's life was ruined. When they're thinking about fighting and knives, they should remember me at the gallows, and remember what my mother was doing. The chair could have been pulled from under me in a blink of an eye.

Were you scared when you were standing on the chair?

Yes, I was scared.

It was possible that the family's grief and rage would take over at any moment, and that they would not forgive you.

Yes. I am a Moslem and I pray, and I will be bound by any decision they have taken about me. And I will keep the promises I made.

You are not to be in this town for 10 years after your sentence. Will you keep that promise?

Yes. If I don't I will have undermined my family's reputation [and honor] and will shamed and disgraced them again before Mr. Hosseinzadeh's family. This is nothing, what will I do with God's sigh [of disappointment]? I, Balal, did not know what prayer was. True, I have not had anything to do with anybody in my life, but now, and because of the lessons I learned from the prison warden, I have learned a great deal and my life is different now.

Have you ever dreamt of the victim?

One time I dreamt that he, his sister, my sister's kid, and I, were in the Sang-e Sefid neighborhood and had a black [Nissan] Patrol [car]. Suddenly I started crying profusely. The guys in the ward woke me up and asked what had happened that I was crying so hard. Another time, when I had been in [the town of] Sari prison for eight months, and was extremely worried, I dreamt that I was in our neighborhood mosque's courtyard. There is a very old sycamore tree there. I dreamt that there was a hanging cord attached to one of its branches and there was a noose around my neck. Uncle Ghani came and removed the noose from my neck. I remembered that dream today.

You are to serve your time after this forgiveness. What will you do when you are released?

I learned to be a tailor and a barber here in prison. After I serve my prison term, I will wash people's clothes to make money. As soon as I go out this door, I will continue my work; I like welding. I am the one who has welded all these iron bars in this prison. I would like to lead a wholesome [and honest] life.