Human Rights Activists in Iran
Batir Shah Mammadov, Turkmenistan Citizen Imprisoned in Iran, Appeals for Help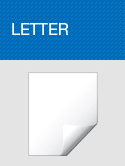 HRANA / Translation by ABF
December 27, 2012
Letter
Batir Shah Mammadov, a Turkmenistan national imprisoned at Evin after being sentenced to a 20-year term for espionage, has written a letter expressing the injustices which have been visited upon him.
Mammadov, who maintains his innocence, worked as a representative of a Russian company which had intended to set up an office in Iran in order to export metals needed by the Iranian government within the framework of domestic law.
The full text of Mammadov's letter, made available to HRANA, appears below:
A Foreign Prisoner at Evin Pleas for Help
I, Batir Shah Mammadov, a 35-year-old citizen of Russia and Turkmenistan, was arrested in July of 2009 in the city of Zahedan on the false and baseless charges of spying for Russian and Turkmenistan and selling rare metals. For an extended period, I was subjected to intense psychological pressure and interrogated in the Iranian Ministry of Information's appalling detention facilities located in Tehran. I was ultimately tried in sham proceedings at Revolutionary Court Branch 3 in October 2010. I had no lawyer or translator, no diplomatic representative from the Russian or Turkmenistan embassies was present, and the standards and criteria for a fair trial were not observed. I was unjustly sentenced to 20 years of incarceration and transferred to Evin Prison, and have been serving this harsh sentence deprived of the right to contact with family members, either in person or by telephone, and of any sort of consular access to diplomatic representatives of Russian and Turkmenistan in Tehran.
I have been subjected to intense psychological and financial pressure and deprived of the entirety of my rights as a human being and even as a prisoner. In light of this fact, I call on every official and figure the world over in the areas of politics, international affairs, law, and media to follow up urgently on my petition against this injustice, in order to put an end to the lawlessness of Iran's security and judicial authorities in their flagrant violations of my rights as an innocent prisoner and to free me from the chains the Iranian government has shackled me in.
Batir Shah Mammadov
Evin Prison – Ward 350
December 2012