Flogging
Public Flogging for Man Accused of Making Threats with Knife in Bajestan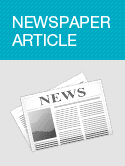 Abdorrahman Boroumand Center
December 5, 2017
Newspaper article
First-time occurrence in Bajestan: 74 Lashes for Man Accused of Show of Force with Knife in Bajestan
Sobh Tus
Bajestan – For the first time in several decades, a flogging sentence was read and carried out in public in Bajestan for a man accused of wielding a knife in February of 2017.
According to reporting from Sobh Tus, the flogging verdict was read and carried out next to Bajestan's Tuesday market before noon today. Sobh Tus sought further explanation and the complete verdict in the case in a conversation with Said Mohsen Mohajerian Moqadam, the prosecutor for Bajestan.
Mohajerian said of the flogging: "On February 17, 2017, a married woman came to law enforcement to register a complaint about an individual on a motorcycle who had forced her out of her car and threatened her with a knife. After the Judiciary got involved, judicial orders were issued and the suspect was identified and brought before the prosecutor's office. On February 15 – after less than ten days – an indictment was brought on the charge of making a show of force with a knife per Article 617 of the Islamic Penal Code (book on Ta'zir offenses approved 1993) and sent to the Second Criminal Court. This was the first time that a crime carrying such charges had been witnessed in Bajestan.
The prosecutor continued: "Legal proceedings and related investigations took place at the Second Criminal Court, and on February 28 the trial court handed down a punishment of ta'zir imprisonment for two years and 74 lashes. Given that this sort of offense has no precedent in Bajestan county and pertains to public order and safety, a request for public flogging was made from the very beginning of the case. This request was issued with the court's consent. In light of the sensitivity of the subject of the case, it was brought to a conclusion in less than a month, and the court rendered its verdict.
Mohajerian stressed importance of citizen cooperation in preventing all types of crime in Bajestan: "The Judiciary's policy is one of prevention: we've not pursued harsh conduct [for its own sake], and we are not now. We take all our actions for the sake of prevention. However, when a crime occurs – especially one which has to do with public order and safety or disrupts citizen's security – we counter it decisively in accordance with the law, without any sort of tolerance."
Mohajerian further explained: "One of the aims in carrying out sentences in public is the deterrence and prevention of crime. We request that all citizens participate in the work of providing for the county's security, even as we do our part to help. They should not, moreover, fall victim to the designs of those with malicious intent, because we believe that whipping up destructive fear and frenzy is more dangerous than the crime itself, and its effects are more damaging to the psychological and spiritual peace of citizens and society. The Judiciary will never yield to such efforts to spread fear, and will always carry out its actions resolutely in accordance with the law.
Flogging Sentence Carried Out in Public for Charge of Threatening with a Knife in Khorasan
Asr-e Iran
Sentence of 74 lashes carried out on the charge of making a threat with a knife in Bajestan, Khorasan Razavi.