Flogging
Public Flogging in Talesh for Man Accused of Stealing Rice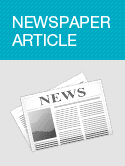 Abdorrahman Boroumand Center
November 23, 2017
Newspaper article
Nafs dar Qafas Website: A man accused of theft in a village in Talesh county was flogged in public.
According to information from "Nafs dar Qafas," the individual was accused of theft. His flogging sentence was carried out in the village of Suset Lisar.
At present, no information regarding the individual's identity is available. He was accused of stealing rice.
As is seen in the video below, the man was wearing a prison uniform. Attempts to find information regarding the Court branch which issued the flogging verdict, as well the individual's present condition, remain unsuccessful.