Victims and Witnesses
State Violence Against Homosexuals in Iran : Interview With Two Victims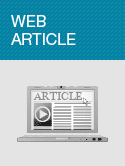 July 21, 2007
Web article
(…) The case of the two flogged men] does not need any explanation.  They are two gay men charged with homosexuality.  It is undeniable and there was no other reason [for flogging them].  I have a copy of the verdict…
…The first few days [after the execution of the flogging verdict], when I talked to them, they could not speak.  There were in so much pain that they couldn't even sleep.  One of them once asked me: "for what crime were we punished?"
Farsad is 26 and Farnam is 24 (in order to keep their identity confidential, these are not their real names).  They have been in touch with the [Iranian Queer] Organization and we are aware of their life circumstances.  As with many other Iranian LGBTs, their conditions are dismal.  Farsad has lost his father at the age of 14 and his mother married a member of the Revolutionary Guards.  He considers this the beginning of the bitter events of his life.  Farsad says: "since childhood, I couldn't find any inclination towards the opposite sex.  I used to think time would change this, but the older I got, the more I was attracted to people of the same-sex.  I started to realize I was gay."  At age 21, Farsad started his web-blog, hoping to get acquainted with other LGBTs….  But "… one day, I had a visit from the Ministry of Information and Communication and the Intelligence department of the Revolutionary Guards.  They had found my address from my IP and they arrested me."  Farsad was in solitary confinement for three weeks and in the end the judge found him guilty of "spreading corruption in society through internet blogging and deluding the youth into homosexuality" and condemned him to 6 months imprisonment.  Having served his sentence, Farsad was living in terrible conditions: "I feared everyone.  I was afraid of talking about my sexuality with anybody, [afraid that] I could be imprisoned again.  I was chronically depressed and was hospitalized for a few weeks." 
After some time, his step-father found his journal.  When he learned Farsad's secret, he pressured Farsad to perform Islamic penance and not commit this "grave sin."  When his stepfather was faced with Farsad's insistence that he is normal, he took Farsad to Qom to see a prominent cleric.  Farsad says: "I was detained at the Office for Promotion of Virtue and Prohibition of Vice at the <i>Basij</i> and the Revolutionary Guards bases.  They blindfolded me and insulted me, calling me a "faggot" and worthless.  I was overwhelmed by my own fear.  They said if I didn't relent, they would stone me to death.  So I came to the conclusion that out of fear for my life, it was wise for me to pretend that I'd relented.  I was taken to a cleric who kept me for an hour and gave me guidance. He told me that I had committed a grave sin and that I must perform a penance; they gave me a document and I signed it.  The document said that 'I regret this serious sin, and I hope that God would forgive me.'  After signing the document, I was taken to Tehran, flogged 95 lashes, and finally released." 
The news reached Farsad's university and he was taken in for interrogation by the <i>Basij</i> and the <i>Nahad</i> [an institution representing the Supreme Leader in universities].  After two semesters, Farsad was dismissed. 
Early in the winter [2007], Farsad met another young gay man, Farman, in an online chat room.  Subsequent to long online communications, they decided to meet each other.  After a few dates, they fell in love and decided to live together.  For this occasion, they invited several friends to celebrate their relationship.  About 15 minutes into the party, authorities raided their house and arrested all present.  "They beat us as much as they could.  Then they took us into a car and transferred us to solitary confinement cells.  We were detained almost the entire holiday season for the new year."  Regarding the night of the arrest, Farsad says: "the night we were arrested, they hit us so much with batons that my spine was injured and my spinal discs were dislocated.  They punched me so much in the face and head, that I still have pain in my bones." 
Farsad and Farnam, who hosted the party, were charged with "establishing a corruption gathering and deluding youth into homosexuality."  Since Farsad and Farnam were arrested at a time when the two of them were together, they faced more extensive interrogation: "They asked us a lot about sex: 'did you sodomize each other?'  But we didn't give in to pressure and denied it.  In the end, the interrogator said: 'either way, you're charged with homosexual [non-penetrative] sex.'"  All guests at the party were released with guarantee; they were warned not to get in touch with each other and not to leave Tehran.
Two weeks before the verdict was to be carried out, authorities rearrested all the attendees of the party.  According to available information, the guests were condemned to 60 lashes, and Farsad and Farnam to 80 lashes.  They were all flogged the same day.  Then their flogger told them that the 80 lashes were only the punishment for organizing a party [to spread] corruption and that their punishment for homosexual sex would be carried out at some other time.