Death Penalty
With Majles' Approval, Prison Time to Replace Execution for Some Drug Offenses Meeting Certain Conditions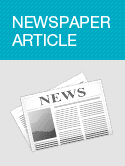 Islamic Republic News Agency (IRNA) - Translation by ABF
August 14, 2017
Newspaper article
IRNA – Tehran: Majles representatives have assented to a measure converting capital punishment sentences for some drug offenders to jail time, providing that they meet certain pre-defined conditions.
According to IRNA's parliamentary reporter, Majles members took up a proposed single-article addition to the country's Narcotics Law in a Sunday public session, approving it with 165 affirmative votes, 22 votes against, and seven abstentions from among the body's 232 seats.
According to the new provision, a single clause will be added to the Narcotics Law approved October 25, 1988 and subsequently revised.
The Narcotics Law is presently comprised of 45 clauses. The language confirmed by the Majles will take the place of the existing Clause 45, which will itself become Clause 46.
Per the new Clause 45, offenders who have committed drug crimes which carry the death penalty or a life prison term will, if meeting certain conditions, be judged "corruptors on earth" and sentenced to death and confiscation of assets originating from drugs or intoxicants. Alternatively, those who [fall short of the conditions but have previously been sentenced to death] will be sentenced on a case-by-case basis to first degree imprisonment of up to 30 years and first degree fines up to twice the minimum. Offenders who have been sentenced to life imprisonment will be punished with second degree fines. The conditions [which still merit the death penalty] comprise:
A. Cases in which a person committing a crime, or at least one of the persons committing a crime jointly, has drawn a weapon, or has carried a firearm or hunting weapon with the intent of opposing law enforcement officers. For these purposes, "weapons" are those arms and armaments mentioned in the Law for Punishing Arms and Armaments Trafficking and Those Possessing Unauthorized Arms and Armaments approved August 29, 2011.
B. Cases where an offender has played a role in commanding, financially supporting, or investing, or has used children or juveniles younger than 18 or persons not capable of independent judgment ["majanin"] in order to commit a crime.
C. Cases where an offender has a previous, final sentence of capital punishment, life imprisonment, or a prison sentence of more than 15 years for drug crimes.
D. Manufacture, production, distribution, sale, and import of Clause 4 substances [traditional drugs like hashish,] over 50 kilograms and of Clause 8 substances [synthetic drugs like methamphetamine] over two kilograms. For other offenses laid out in Clause 8, more than three kilograms. The implementation of this part for prisoners [tried and sentenced] prior to [the law's] taking effect is subject to the conditions of parts A, B, and C.
Moreover, in accordance with Note 1 of this clause, for cases in the law which carry more than 5 years' prison, where a sentence is issued for the minimum legal punishment (including in the cases laid out in the note of Clause 38,) offenders will not benefit from a suspension of the sentence, conditional freedom, or other institutions of mercy. Where a sentence is issued exceeding the minimum legal punishment, courts may, following the passing of the minimum legal punishment, suspend a portion of the prison term for between 5-10 years.