Death Penalty
Majles Rep. Jahanabadi: Judiciary Should Announce Statistics on Drug-Related Executions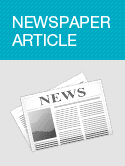 Iranian Students' News Agency (ISNA) - Translation by ABF
July 23, 2017
Newspaper article
Jalil Rahimi Jahanabadi, Member of Parliament's Legal and Judicial Committee, outlines details of bill to reduce death penalty for drug convicts: "The Judiciary should announce statistics on drug-related executions since the Revolution."
Noting that the large proportion of executions on drug trafficking charges has had no influence on reducing the supply [of drugs] in the country, the member of Parliament's Legal and Judicial Committee said: "In introducing a bill to reduce the death penalty, Parliament seeks to limit the punishment to drug lords and major smugglers."
Speaking to ISNA, Jalil Rahimi Jahanabadi highlighted the reasons for reviewing addition of a single clause to the Anti-Narcotics Law, saying, "The Anti-Narcotics Law contains 45 articles. Four decades on from the Islamic Revolution, it is necessary to review the measures adopted in relation to the anti-narcotics campaign to determine whether or not that campaign has been successful."
He reiterated: "After deliberations in the Parliament Legal and Judicial Committee, conversations with families of some of the prisoners, and visits to various regions, including Tehran, parliament members concluded that a single article should be added to the Anti-Narcotics Law which would limit the death penalty to major international drug lords, cartel ringleaders, armed traffickers, and bulk drug distributors."
The parliament representative for Torbat-Jam and Taybad noted: "At present, the large proportion of executions on drug trafficking charges has had no influence on reducing the supply of the substance in the country. Moreover, it is possible that these [executed] individuals were petty traffickers who were carrying a few kilos of drugs in the border regions out of poverty, desperation, and hardship. Therefore, so long as sustainable employment and development opportunities have not been provided in these border regions, we cannot halt trafficking by executing such individuals."
The legal and judicial presidium member continued: "We have succeeded in curbing drugs and goods trafficking in areas where free zones have been created and sustainable employment provided. But we cannot prevent [trafficking] merely by installing barbed wires, blocking borders, and firing bullets in areas where we have not provided sustainable employment and in which we have not invested."
He stressed: "People's lives on border areas are on the verge of ruin. Take a look at the country's eastern border regions from Chabahar to Turkmenistan. What kind of sustainable employment have they provided in these border areas? They have no agriculture or animal husbandry. There is no sign of any industry or investment. The bulk of these people were eking out a living through smuggling goods across the border, which they have now also closed. In other words, such measures were carried out in the recent years in the name of border security."
Several legislators oppose creation of Free Zones
Jahanabadi said: "Meanwhile, free zones, which could lead to the creation of jobs, have not been created. Some legislators are now lobbying in opposition to free zones, without having conducted any research into the advantages of free zones for poverty eradication. You cannot expect an individual whose life in on the verge of ruin not to traffic a few kilos across the border."
There would be no such situation had arrests, detentions, and executions yielded results.
The reformist Parliament member noted: "As officials of the Islamic Republic of Iran, we have to look at the country's issues from the perspective of pathology. Had arrests, detentions and executions yielded results, we would not be in such a situation."
He added: "In this regard, we have also asked the Anti-Narcotics Headquarters as well as the Judiciary to present us with some statistics on the number of prisoners on death row and the percentage of them who are considered to be drug lords. We have urged them many times but they have not yet presented us with any statistics. Why? Because they know that perhaps only less than one percent of those executed are drug lords while the bulk of them are merely impoverished individuals."
The parliament members continued: "First of all, they do not even have access to the drug lords. Secondly, even if they manage to arrest any [such drug lords], they are equipped with several lawyers or know [influential] people who would either get them out of prison or commute the death penalty to imprisonment. But those individuals with neither the ability to defend themselves nor the means to hire a lawyer are executed."
The parliament representative for Torbat-Jam and Taybad said: "Several members of Parliament's Judicial Committee are judges who have also worked in the Revolution Court. They have told us how on many occasions they have seen wives or children of drug convicts about to be executed come to prison to say goodbye to their husbands or fathers, and how they were not even wearing shoes."
You cannot take a human life based on uncertain jurisprudence
He said: "We are not concerned with any factions, organizations or … [Ellipses as published]. We are answerable before God as to why we have taken a human life. Secondly, they must go and ask questions about the jurisprudential basis of the death penalty - from the Qom-based Islamic Research Centre or whatever reputable university whose opinions they accept. You cannot take a human life based on uncertain jurisprudence."
Rahimi Jahanabadi added: "What is the jurisprudential basis of death penalty for drugs-related offences? They must explain it to us. They say that the issue of corruption, the issue of fesad fel arz (spread of corruption on earth) has been placed alongside moharebeh (waging war against God) in many of the new rulings. Some reason that the moharebeh rulings must be viewed separately from corruptions rulings. For instance, they say that [possession of] 30 grams of methamphetamine is considered fesad fel arz. They must explain how they have come up with this weight criterion of determining 30 grams of methamphetamine or a few kilos of opium to be fesad fel arz."
Which part of Islamic belief tells us drugs offences carry the death penalty?
Elsewhere in the interview, the legal and judicial presidium member said: "Which part of the Quran, Prophetic Tradition, or Islamic belief tells us that based on unstable jurisprudence drugs offences should definitely carry the death penalty? Executions have been carried out for 40 years, yet we have failed to halt [the flow of] narcotics."
He added: "In fact, several conditions have been specified in this bill, based on which individuals who head cartels, have trafficking recidivism records, have engaged in armed action, or possessed and distributed a substantial quantity of drugs are executed. Naturally, the Judiciary and Anti-Narcotics Headquarters have been insistent on determining the weight and quantity of drugs, which is wrong as it could possibly have the same past impacts and consequences."
The parliament member noted: "We have the case of an individual who has for the first time or mistakenly carried several kilos of drugs and is being executed. I ask: God the Almighty has left the door open for repentance, so why have you not left the door open for repentance? How many individuals have so far been executed?"
Judiciary should announce number of drug-related executions since the Revolution.
He said: "The Judiciary should just announce the number of those executed and say how many [drugs-related] executions have been carried out since the revolution. That has been done to some extent but the statistics are considered classified. As responsible officials, we must have a sense of responsibility toward the people. They must study the impact of these convicts' executions on their families. How does the execution of a father impact the fate of his children? Do these [children] become experts, engineers or doctors, or have they instead paved the way for a family to turn to crime?"
Rahimi Jahanabadi continued: "Many of these families come from extensive and densely populated border regions. I know individuals in villages in the eastern regions of the country who have all without exception had family members executed. This issue has reflected negatively on the system at the societal and international levels, and has in a way created hostility among border tribes towards the system."
Noting the failure to create job opportunities in these regions, he said: "We have been trying for some time to create a free trade zone in Taybad. To that end, I have personally been doing my utmost in the past year. However, the free zones have so far only received approval of the specialist working group and been placed on the government agenda. Yet for factional reasons they are still facing resistance, hence seven free zone projects are currently stuck in parliament."
The parliament representative for Torbat-Jam and Taybad said: "There were individuals executed in my constituency, on the eastern border of Khorasan, none of whom were possessors. You should see the impact it has had."
Noting that the generalities of the said bill were ratified in Parliament by 183 votes in favour, the legal and judicial presidium member said: "In line with the amendments made by the Judicial Committee, once the said law has been approved [by the Guardian Council], any person charged with purchase, possession and sale of over 50 kilograms of opium, or purchase, possession and sale of over two kilograms or possession of over 3 kilograms of industrial drugs and heroin will face the death penalty regardless of the person's record."