Human Rights Activists in Iran
Syrian Kurd Hassan Kamal Ramezan Sentenced to Death in Iran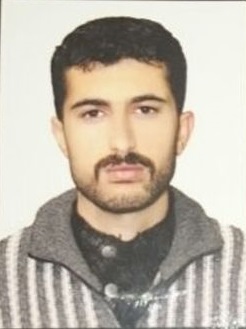 Human Rights Activists News Agency - Translation by ABF
May 22, 2017
Newspaper article
Kamal Hassan Ramezan, a Kurdish prisoner and Syrian citizen who is serving a seven-year prison sentence, was sentenced to death by the Orumieh Revolutionary Court in a new case on charges of "Moharebeh" and murder. This sentence is pronounced while the aforementioned person is still involved in an ongoing legal battle in another case based on the same exact charge. This inmate has been deprived of his right to hire an attorney of his own choosing.
According to a report by HRANA, the Human Rights Activists in Iran's news organization, pursuant to a Notice seen by Hassan Kamal Ramezan, he was tried in absentia in October-November 2011 by Orumieh Revolutionary Court Branch Three and sentenced to death on charges of "Moharebeh" through planting mines and murdering the Orumieh Power Administration employees. This Notice was drafted by the Criminal Sentence Implementation [Sector] Branch 9 of the Orumieh Prosecutor's Office, and was served on him during this past week.
The following is the exact text of the aforementioned Notice:
"Orumieh Revolutionary Court Prosecutor's Office Criminal Sentence Implementation [Sector] Branch 9
Judicial Correspondence
Announcement of Sentence to the Prison
The Honorable Warden of Orumieh Central Prison
Greetings,
The Defendant Kamal Hassan Ramezan has been sentenced to death pursuant to Court Decision number 1131 dated November 12, 2011, issued by Orumieh Revolutionary Court Branch Three, on charges of "Moharebeh" through armed uprising against the Islamic Government through planting mines and killing several employees of the Orumieh Power Administration, injuring a Police Force soldier, as well as membership in the PEJAK group. Notice of the final sentence is to be served on him, and the result of the service is to be declared to the Assistant Prosecutor's office.
Orumieh Branch 5 Revolutionary Affairs, Criminal Sentence Implementation Judge
Mehdi Dadpur"
This sentence has been issued while Kamal Hassan Ramezan, Orumieh Central Prison's political prisoner of Syrian origin, was completely in the dark about its issuance, and while he has been engaged in a legal battle in a case brought against him based on similar charges and subject matter since 2016.
The bringing of these charges and the issuance of a sentence based thereon, has taken place while the case brought against him in December 2016 by the Information Ministry, accusing him of committing murder in 2005, is still open; he had been questioned by the Orumieh Investigative Judge's Office Branch Six in the latter case and the case was subsequently sent to Orumieh Revolutionary Court Branch One, where it is still pending.
Orumieh Revolutionary Court Branch One told him to hire an attorney but the prisoner declared that he did not have the financial means to do so.
As mentioned above, the charge of "Moharebeh" through murder in 2005 and participation in armed action against the Islamic Government, was brought twice against this prisoner, where it resulted in the issuance of a death penalty in the first case last week, and is still pending in the second case.
Commenting on the case, a source close to Mr. Kamal Ramezan told the HRANA reporter: "He was not even in Iran in 2005; he had not even joined the relevant Kurdish opposition group, which is the principle reason for the charge brought against him."
Kamal Hassan Ramezan was born in 1989-90 in Syria and became a member of one of the Kurdish opposition groups in 2008-09. This prisoner of Syrian origin, serving time in Orumieh Central Prison Ward 12, was arrested by the Revolutionary Guards Information Administration in August-September 2014 a few months after coming into Iran from Turkey and was claiming that he had come into Iran to transit to Iraq.
This political prisoner was sentenced to 10 years imprisonment in his first case on the charge of acting against national security through cooperation with a Kurdish opposition group, which was reduced to seven years and six months by "submitting to the court's decision [and not appealing the same]" and applying Article 442.