Amnesty International
Iran: Release Of Prominent Human Rights Defender After A Decade In Prison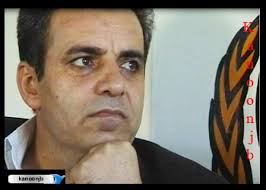 Amnesty International
May 12, 2017
Press Release
In response to today's release of Iranian Kurdish human rights defender and journalist Mohammad Sadiq Kabudvand, Amnesty International's Deputy Director for the Middle East and North Africa Magdalena Mughrabi said:
"The release of Mohammad Sadiq Kabudvand today, after a decade-long ordeal in prison, is long overdue. He was wrongfully imprisoned on trumped up charges and it is utterly deplorable that he was forced to spend the past 10 years of his life behind bars. His case is yet another illustration of the extreme lengths to which the Iranian authorities will go to criminalize the legitimate work of human rights defenders and journalists."
Throughout his time in prison, Mohammad Sadiq Kabduvand's health sharply deteriorated. He suffered from heart and kidney problems and rarely received adequate medical treatment.
"The Iranian authorities have a decade of appalling injustice against Mohamed Sadiq Kabduvand to make up for. They can make a start by quashing his conviction and ensuring that he is free to continue his peaceful human rights and journalistic activities," said Magdalena Mughrabi.
"Mohammad Sadiq Kabudvand's release must also pave the way for the Iranian authorities to end their relentless targeting of human rights defenders and journalists. As a first step, they should immediately and unconditionally release all prisoners of conscience."
He was first imprisoned in 2007 and sentenced to 10 and a half years' imprisonment for his human rights work as the founder and Chair of the Human Rights Organization of Kurdistan and as editor of the weekly Iranian newspaper Payam-e Mardom-e Kurdistan.