Victims and Witnesses
Through the "Tunnel of Terror": Account of a Baluch Political Prisoner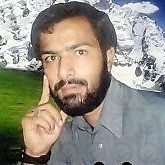 Human Rights Activists News Agency
February 15, 2017
Report
Nour Ahmad Hassan-Zehi is a Baluch political prisoner presently serving his 27-year sentence in Ardabil Prison, far away from his native Sistan and Baluchistan Province. He speaks of numerous instances of torture, both physical and psychological, including being bound to a device called the "miracle bed" which interrogators use to extract confessions: "They'd lay me down and secure my hand and feet with rope, and tie my fingers down one by one so that there wasn't the slightest wiggle room, then beat the soles of my feet with a cable." Hassan-Zehi was taken into custody by Intelligence Ministry agents on March 24, 2011, along with his 12-year-old brother. He was 25 years old at the time, married, and the father of a 6-year-old child with a disability. The two were subjected to interrogation and threats. Those close to Hassan-Zehi report that his wife suffered psychological problems due to the incident which have not dissipated after six years. The condition of the couple's young child has worsened, and the younger brother has succumbed to depression.
Highlights from the Human Rights Activists News Agency's interview with Hassan-Zehi appear below:

A source close to Hassan-Zehi quotes him as saying, "For nine months I was in the worse possible situation. Being kept in dark solitary confinement with my eyes covered and other severe physical and mental tortures made wish for death a hundred times a day… The 'miracle bed' leaves a person dumbfounded…. Afterwards, I couldn't take one step… They'd beat me against the door and walls with my eyes covered… Besides these physical tortures, there were severe psychological ones, including their threats to torture my family in front of me if I didn't confess." Hassan-Zehi was ultimately sentenced on charges of "acts against national security by way of Moharebeh" and "propaganda against the regime" in a trial lacking basic due process guarantees. On May 25, 2012, Hassan-Zehi and other prisoners of Zahedan Prison's political ward were subjected to a brutal crackdown at the hands of the facility's Special Guards after the prisoners had commenced hunger strikes over religious insults from prison officials. 30 prisoners are said to have suffered broken skulls, and one blinded.
Hassan-Zehi was transferred to the distant Khalkhal prison in Ardabil on July 2, 2012. He told confidants: "The prison's capacity is 50 people, but the number is really something terrible: 130 people, and I'd dare say 120 of them are addicts homeless people with no sense of shame. The hygiene situation is dire: there's only one bath for all of us… They'd force us to classes in the prison chapel without eating breakfast…. The prison guards forced us outside in frigid weather, where'd we have to deal with the cold…" Hassan-Zehi and fellow Baluch political prisoner Ali Pezhgol spoke of conduct of Khalkhal prison guards so severe that "baton and hose marks were evident on their bodies even a year afterward, and for more than two years afterwards electrical shock marks remained." They were transferred to Ardabil Prison on June 6, 2015, were they were welcomed down a "tunnel of terror" lined with baton-wielding guards. They faced further abuses and were underfed "like animals." Officials who visited them, whatever their bureaucratic affiliation, had carte blanche to beat them up. On August 23, 2016, Hassan-Zehi and Ali Pezhgol were sentenced to a further two years and four months' incarceration, a 10-million toman blood money payment, and 74 lashes over the Zahedan prison unrest. At the time of the sentencing, both men denied any role in the protests, claiming that they were being targeted solely for their political opinions.
Hassan-Zehi, Pezhgol, Mahar Kobi, Mohammad Saber Malek Raeisi, and Shirahamad Shirani are all presently incarcerated in Ardabil Central Prisons' "ward of death." More of a quarantine facility, it features a 12-square-meter room with 17 beds and a small open-air area. Phone calls to the outside are forbidden, in-prison phone contact is limited to 15 minutes daily, and inmates are subjected to discriminatory treatment at guards' hands, including insult and belittlement on religious grounds. Family visits are difficult and scarce owing to the prison's distant location.