Victims and Witnesses
A Young Man Who Faced the Gallows Twice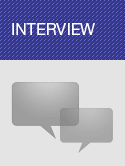 Abdorrahman Boroumand Foundation
July 10, 2014
Interview
He took off his hat, ran his hand over his head and said, "See ma'am, the second time I was going to be executed, a handful of hair fell out when I did this." He laughed: "I went bald!" He had come to Behesht-e Zahra to participate in the seventh anniversary of the late Sarbandi and to ask his family to forgive Reyhaneh Jabbari, accused of murdering their father.
According to Shahrvand, Safar Angooti killed his friend Mehdi Reza'i with a knife in the course of a tussle at the age of 18. He then turned himself in, was imprisoned for seven years, and was nearly executed twice before the Imam Ali Student Society started a campaign for him and raised 200 million tomans in order to win forgiveness from Mehdi's family.
Angooti has been free for four months now after seven years in Raja'i Shahr Prison. He doesn't look 25: his bald head and all the scars and stiches on his face bear witness to his time behind bars. He sits on a platform above a few graves in section 70 of Behesht-e Zahra cemetery. As the sun sets, he talks about the two times he was almost executed and the days he's fallen prey to mental illness and self-mutilation since being released. Then he points at the graves in front of him: "If it wasn't for the Reza'i family and folks [who launched the campaign], I would be here in one of these graves."
Tell me about the day of the incident. How did you kill Mehdi?
It was 2007 when it happened. A tenth of our fight was because of a girl who lived in our neighborhood.
You mean you liked her?
It's not that I had a crush on her: I was mostly jealous. If someone leered at the neighborhood girls, I'd get hot-headed. I wasn't 18 yet: I was a kid and I was arrogant. We got into a fight and he went looking for his friends to help him in the fight. I went home, took my knife and stabbed him to death as soon as I saw him. I hid for two days, but I couldn't do it anymore, and anyway I had his blood on my hands. Then I turned myself in and I was taken to Raja'i Shahr prison after two days; it took almost one year for me to be put on trial and sentenced to retaliation. The first time I asked the court to postpone the sentence and I wasn't executed. Four months later, I was almost executed again. The second time I was sent to the gallows, all my hair fell out.
So you are bald now?
(He takes off his hat) "No, see, I only have hair in a ring around my head. The rest is gone."
So this was the second time you faced execution. Let's go back to the first time. I'm sure it was very hard on you the day they came to your cell to take you to solitary confinement before execution. What would you say about your feelings on that day?
The first time I was sent to the gallows in Evin prison, there were nine of us.
Were they the same age as you?
Two of them were; the rest were a little older than me. One woman was also brought there from Evin prison, so we were ten. It was my first time that day, but one of my friends who was the same age as me was there for the second time. He was in the cell next to mine, and before the officers came to solitary confinement to lead me away, we chatted a little.
Weren't you scared or stressed out?
Well I was stressed out, but you know what? I was hopeful. I told myself, "I either die or live, I just have to rely on God". At that time, soldiers came and told me to keep my hopes high. Then the medics came and gave me a sedative.
Well, you can't say you weren't scared.
Yes, I was scared. I'd try to hang myself in prison eight times.
So you seriously wanted to kill yourself before you get executed?
Yes, but I couldn't. Each time something happened that prevented me from dying. For example, the second time I hanged myself, one of my friends who had been with me ever since I got arrested saved me. He would always save me at the last minute; afterwards they'd take me to the hospital and then I'd come back.
Why did you want to kill yourself?
I was tired of my life. I knew how much my parents were hurt. Besides that, they didn't have the blood money. All of this put pressure on me and made me want to kill myself before the execution.
Now let's go back to the second time you were about to be executed. This time, unlike the time prior, they did tie the noose around your neck. How did that feel? Did you still hope to be forgiven or did you think you were going to die?
The first time I was at the gallows, I thought to myself that there was a 30 percent chance of being executed and a 70 percent chance of being saved. But the second time it was the other way around. This time I read Ayat Al-Kursi and waited for my death to come at any moment. I asked God to give me the chance to make up for what I did. I asked him to give me some time. I had known God before I went to prison, but during these seven years, I found Him and really got to know Him. No one felt fine that day, neither the soldiers nor the plaintiff. She was a woman who wanted to execute her son's murderer, but she sat down on the floor beating herself and saying, "I was wrong to have him hanged." Someone shouted, "Open Angooti's handcuffs and shackles and take him down, the execution is postponed."
How many people were supposed to be executed with you the second time?
There were six of us from Raja'i Shahr and a woman from Evin prison. All of them were executed except me.
So you mean you saw your cellmates get executed two times?
Yes, there was a wheeled stool underneath us with a rope fastened to it. When they pulled the rope, everybody would be killed at the same time. The second time everbody was excuted but me.
This was where most of your hair fell out, right?
Yes, a lock of my hair fell out in the cell and then a handful of it fell out at the gallows.
When the execution was postponed, did they send you back to your cell?
Yes, but this time I was alone, there was no one in the nearby cells to talk to me. I was so sad and lonely. I was there until 2:00 PM and my hair was still falling out. Then an officer opened the door and it felt like I was in a dream. He told me, "Gather your stuff. Let's go, Safar." I said, "Where to?" He said, "You are going to Raja'i Shahr." I stood up and hugged him, I couldn't believe I was being taken to prison again. I hugged him and cried for ten minutes."
When you went back to prison, did your cellmates await you? How did they treat you?
The first time I was taken to be executed, they were sure I would come back, but the second time I came back, I saw them mourning for me since I'd been gone until 2:00 PM. They'd lost hope and thought that I'd been executed. When I went back, I saw that they had hung out black clothes for me. When I reached the hall, everyone hugged me and cried saying, "We thought you were dead."
Were you and your cellmates in the youth ward or with the other inmates?
Yes, I was in the youth ward. Most of us were the same age.
Had everyone there been accused of homicide?
Not all, but most of us were. Thank God many of them were only imprisoned for about seven years and then won consent and were released. There are still two or three of them in prison; I'm still in touch with them and try to do whatever I can for them.
Other than those who were pardoned and released, many were taken to the execution site and never came back. How did you feel the day they were executed?
Yes - one of them was Behnud Shoja'i. He was taken to the execution site three times and he asked for the execution to be postponed, but the fourth time he didn't come back. I was friends with Behnud. The funny thing is that the second time I was going to be executed, I was taken to the same cell he was in each time he was going to be executed. He had written something on the wall each time. The first time he had written, "I'm Behnud Shoja'i and this is the first time I'm going to be executed." He had written the same thing for the second and third time too. The fourth time he had written, "I have no hope for coming back." I was in the same cell and I was very stressed out and worried. Another friend of mine was also taken to the execution site after 11 years in prison but he was pardoned and came back. After he saw me, he said, "Safar, you were very brave. It was my first time and when they tied the noose around my neck, I was terrified. You must have felt terrible after going to the gallows and coming back two times."
How did these seven years go? What did you do there?
I crocheted, memorized Quran, and joined a nasheed (meaning: "chants"; work of voal music that is either sung a cappella or accompanied by percussion instruments such as the Daf) band.
Did you also have mental problems?
Yes. I banged my head on the wall every once in a while. If I didn't, I couldn't calm down.
The eight times you said you tried to kill yourself happened after the second time you went to the gallows?
Yes, I thought:"after this, how would I feel if I had to go to the gallows for the third time and feel all that pressure again?? I thought I sould finish it. I thought about my parents and the troubles they went through because of me.
Then after you heard about the Imam Ali Student Society from your sister, you hoped the blood money would be fundraised?
Yes. Last year my sister said she came across the Imam Ali Student Society on the internet and read that try to help those accused of crimes under the age of 18. Then the society's officials met me in prison and secured consent for me.
You know that many people sent money from all over Iran in order to win the consent of the Reza'i family. There was a kid who sent his piggy bank to you from Bandar Abbas. Another kid from Afghanistan sent ten thousand tomans to save you. What do you have to say to people who saved you from death?
I love them and I promise that I won't do anything that would make their efforts go to waste. I will become someone like them. I will cooperate with the folks from the society so that no one else experiences prison and fear of execution like me.
How did you feel when you were released?
I couldn't believe it. The ward lawyer came at 3:00 PM and said, "Safar, you are free to go." I was afraid it was a joke. I said goodbye to everyone and left the prison after an hour. My family didn't know it and they couldn't believe that I was released either.
Last March when you were released, you started working in a factory owned by one of these well-wishers. Are you still working there?
No, I'm unemployed right now.
Why did you stop working there?
Because it was only one month after I got out of prison. I still felt sick and every once in a while I fell prey to mental illness. I visited a doctor. Now I'm better. I'm supposed to go to Qeshm with my brother for work.
Are these stitch marks on your neck from your time in prison?
No, these are from the time after prison. Because of the sickness and the execution experience. From time to time, I feel bad and hurt myself in order not to hurt others.
As far as I remember, the Reza'i family gave their consent on the condition that you and your family move from Nazarabad. Where do you live now?
In Hashtgerd New City.
Have you thanked them yet?
The founder of the Imam Ali Student Society is supposed to make an appointment with the Reza'i family so that I can give them my thanks and apologize.
Did you go to Mehdi's grave after you were released?
No?
Why?
I can't go; his family doesn't permit me to. I'd like to go but I'm afraid it would cause trouble.
What would you say about execution in just a few words?
Execution is not good at all. I ask all plaintiffs to give consent (and forego execution as is their right under Iranian qesas law.) It is more satisfying to forgive than to execute.
How about prison?
Prison has everything. But since it is an enclosed area and you are away from your family, you feel homesick a lot. When you think of your family you're devastated.