Victims and Witnesses
A Criminal Case Investigation: Reprieve at the Gallows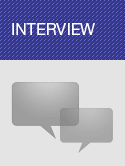 Abdorrahman Boroumand Foundation
June 13, 2015
Interview
It was all fear and turbulence, not cool revenge or a premeditated plan. The homicide changed Kian's life radically: He not only lost eight of the best years of his life to prison, but even came close to being executed. He has had a difficult time and isn't yet free of the execution risk. Kian, who has been in prison for alleged homicide since his teen years, is still passing his days in terror at Rasht Central Prison. Despite all this, his lawyer's petition for retrial has been accepted. There is yet hope for Kian.
The case of Kian's homicide was first prosecuted eight years ago. As a 17-year-old teenager, he got involved in a fight to dissuade his friend from murder. Kian says, "The quarrel was between my friend, Ali, and a guy named Keyvan. They first got into a fight in the street. The neighborhood was crowded so people stopped them. Then they decided to pick it up somewhere else. They planned to meet at a swimming pool. I showed up to support Ali. There were two of us and three of them. They surely would have beaten us: besides, there was no beef between Keyvan and I and he'd told me from the first day not to get involved. When they started the fight, I got involved because they drew a knife and someone could have been killed. I tried to stop them, but Ali stabbed Keyvan twice, resulting in his death."
The first time Keyvan was stabbed, he attacked Ali in retaliation. The first knife cut was not seriously deep. Kian says, "Keyvan stood up and went towards Ali to hit him. At this moment, Ali stabbed him on his left side, causing severe bleeding. We were very scared. First Ali escaped and then me. Keyvan's friends held me and hit me in the head with a stick. They wanted to stop me but I managed to free myself and escape."
Kian did not remain free for long: he was taken into custody a few days after Ali's arrest. He was arrested because of his friend's confession. "Keyvan was taken to the hospital by his friends but the doctors couldn't save him and he died. When Ali was arrested, I thought that he would tell them everything and that would be the end of it. I was first summoned to the police office as a witness, but was arrested later due to Ali's confessions. He said that I stabbed Keyvan once, although I hadn't done it and Ali had stabbed him both times. Although he first confessed that he had stabbed him both times, he later retracted his confession and said that I stabbed Keyvan once."
Although Kian now maintains his innocence, he had confessed in the course of earlier interrogations that he struck Keyvan. Why, then, did he make such a confession? On this point Kian says that "When this happened, I was a 17-year-old teenager; I hadn't even seen a police officer up close. This is why when I was arrested and was told that Ali had claimed I'd stabbed Keyvan once, I was greatly afraid and confessed myself. I didn't know that I could disagree with a police officer. I was too scared to tell the truth, until I heard that only one of the stabs was deadly and that was why Ali had made the confession. After the first confession, I told them that I was wrong and that what I'd told the interrogator and police office was not correct, but they said that my words accorded with reality. They said the confessions I made were therefore true and that I couldn't deny them."
Kian denied his early statements in court but the victim's family's lawyer revealed evidence that further complicated the case. Kian reports that "In court I explained that Ali stabbed him both times and I didn't have anything to do with it. I just made the confession out of fear, but the victim's family's lawyer said that there were witnesses who could confirm that I was the assailant. They then called Keyvan's friends to the stand and they testified against me, claiming that I stabbed Keyvan directly in the chest."
Kian maintains that he had no quarrel with Keyvan and that he wasn't the assailant, but the forensic investigator realized that the victim was stabbed two times by two different knives and that only one of the blows proved fatal. The witnesses explained this fatal stab in court. Those who saw the deadly fight firsthand explained that Keyvan, after being stabbed by Ali a first time, was in good enough condition to rush toward Ali to retaliate. They claimed that he had just covered his wound with his hand at that time, but that as soon as he reached Ali, Kian attacked and stabbed Keyvan with the knife that was lying on the ground. The stab was so effective that Keyvan couldn't stand up again. These statements induced the Criminal Court of Guilan to hand down a qesas (retaliation) sentence. This was Kian's first brush with death at the hands of the judiciary.
Presently 25 years old, Kian now says that "When I received the sentence, I felt out of breath; I was terrified. I cried all night until morning. I wasn't feeling good at all: my lawyer tried to calm me down and said that he would object to the verdict and that there was a chance the verdict might be overturned. I thought he said it to cheer me up, because the verdicts of most of those who were in prison and sentenced to retribution ended up being upheld. A few months later I heard that the verdict was overturned because my lawyer had claimed that those who were called to the stand as witnesses were present in the fight and held a grudge. Therefore they couldn't prove whether or not I was the murderer and sentence me to qesas retribution based on the testimony of the witnesses."
When the verdict was overturned, Kian was over eighteen years old; he was thus forced to move to an adults' prison. "At my age, my peers played football, went to the movies, studied and were happy. But I awaited my execution. I lived through tough times thinking about the moment the sentence would be carried out. Everything was different in the adults' prison: life was giving me a hard time and I was just realizing that I had to take care of myself and that harder times awaited me. At any rate I was hopeful and tried to calm myself down. I talked to my family over the phone every day and tried to control my anxiety. I met with them every week. I was alone. The friend who had brought on my murder conviction had lied and was released, but I was in jail awaiting death. My retrial was finally arranged. In the second session, I repeated the same things I'd said in the first session, but it didn't work and the judge sentenced me to retribution based on his own judgment."
At this point, Kian's family started meeting the victim's next of kin to solicit their forgiveness; these efforts were unsuccessful. The victim's family's hatred became deeper and stronger upon the passing away of their father. They believed that the reason for his death was the stress caused by Keyvan's death, which intensified their anguish.
Kian says, "The meetings didn't help at all. Some of the social activists and elders of the city met the victim's next of kin and asked for forgiveness; they didn't accept it until the tough day came, a day I felt pain and death every second. I was watching myself die. They summoned me and another prisoner. We had to go the prison director's office. The sentence was to be imposed. Whenever the ward's speaker turned on, I would get frightened. It was my turn to go to the prison office. The director said that it was time for the execution. We both got scared: our lives were over.
There they handcuffed us both. They called our families from the director's office to visit us for the last time. Time didn't pass; it had stopped still. Even the walls of the cell were waiting for my death. I was terrified, so I said my prayers to calm myself down. After prayer, I went to see my family and told them my will. I hugged all my family members and told them not to cry very much, that we were prepared to die and everyone's life ends at some point, that I was destined to be in prison at this age and that my fate was to die. I related my will that they bury me next to my grandfather. I loved him very much and I had a lot of good memories of him. His death was the worst thing that had happened in my life.
After almost one hour of talking, we said goodbye to each other and I returned to my solitary cell again. I was 22 years old at the time. That night lasted forever. They woke me up before Azan in the morning. I didn't sleep much, maybe around 20 minutes. I washed up and said my prayers. They had called the person who was with me to carry out his sentence. He went in before me. I heard his crying. The sound was weak and faint. After saying my prayers, I sat on a chair and waited for my turn. One of the officers who was in charge of carrying out the sentences came and said, "Return this young man to his cell". First I thought I was dreaming and my hands and feet got cold. I sat on a chair for a few moments. When the officer in charge of carrying out the sentences came I thought it was the end. I was trying to calm myself down and repeated to myself that everybody would die someday.
Somebody had been executed earlier: they had put the corpse in a bag and I'd passed by it. When the officer in charge told me to return to my cell, I wasn't even able to ask why. When I knew that I was not dreaming and this was really happening I thought to myself that maybe I'd finally won the consent of the boy's family. Although I was very scared and had spent a lot of hard time full of tension and anxiety, at the bottom of my heart I hoped and knew I would live. The last minutes were always crucial and decisive. There were a lot of people who won consent during the last moments, when the rope was already around their neck. I was hoping for the same. The only thing I was not thinking about was that the execution might be halted because of my young age at the time of the crime.
Kian wasn't the only one who was having a stressful time; his family was having a hard time outside prison trying to win consent from the family of the slain, remaining uncertain as to whether or not the execution would be halted.
Kian says, "We all became very happy. When I talked to my mother she cried a lot and said she'd asked God to give me back to her again. Of course, I was sick for a few days and not feeling very well. They injected me with saline solution several times because of my low blood pressure at the time and it took a while for me to eat again. I used tranquillizers for a long time. Then the sentence was halted. But I wasn't sure if they would take me out for execution again. During this time, my family used every opportunity to solicit consent from the slain's next of kin, but they failed. As I realized, the victim's mother was more upset than anyone else and the other next of kin would consent if she did. When I grew up I realized how much this woman has suffered and I gave her my condolences. When I see how my mother cries because of my situation and how her face has grown so old at such a young age, I realize how much Keyvan's mother suffers and how painful the absence of her child has been. But I still maintain I'm not the assailant and that I was naïve and foolish to get involved in that fight. I couldn't make a rational decision and I thought it was the right decision to support my friend. I didn't know what it meant to kill a person and thought it was a strange thing only some people were capable of, and that I was not such a person."
The execution was halted, affording a second chance for Kian's case to be reviewed according to Article 91 of a new law specifying intellectual maturity as one of the conditions necessary for an execution sentence to be carried out for a juvenile offender. Kian says that "A while ago, they took me to the forensic medicine expert for medical examination. There, one of the doctors asked me to describe the events of the day of the crime. I was talking about the day when the doctor said I had spoken enough, and then they returned me to the jail again. I then got word by way of my lawyer that according to the forensic medicine report, it was not clear whether or not I was of sufficient mental maturity at the time of the crime."
This report could prove either helpful or hurtful to Kian. Officials might yet come to the conclusion that Kian was not intellectually grown at the time of the crime and didn't understand the prohibition on murder, meaning article 91 would apply to him. But they could also interpret the forensic report differently and find that he was aware of the prohibition on murder at the time. The judge's opinion concerning the report sided against Kian, and another date was set for the sentence to be carried out. Due to his lawyer's efforts to secure a retrial in the state Supreme Court, the execution was again halted.
Kian reports that "They told me the execution would be carried out because the forensic medicine couldn't confirm my intellectual maturity. I got scared and stressed again. A few days later, they said that the sentence would be carried out and that I should ready myself."
Kian faced very hard moments in Rasht Central Prison. Although he'd been told to prepare for execution, his lawyer requested a retrial in the state Supreme Court and the execution was stayed temporarily in order to comply with the request. Law enforcement authorities in Rasht stated that they would give Kian's lawyer a small window of time before making a decision as to whether or not to accept the request, in whose balance hangs the fate of 25-year-old Kian. "My family will not wait for the court to decide: they are trying hard to get the next of kin's consent with apologies and by every other means they know. If my family could win the consent of the victim's mother, the other next of kin who are the victim's brothers and sisters will consent as well."
The slain's family members have said that they will respect whatever their mother decides. Honestly, in these years I've been severely punished. I've awaited death every day since the age of 17. I admit I made a lot of mistakes when I was a kid. My friendship with Ali wasn't right. I shouldn't have gotten involved in that fight when I didn't know what it was about. I realized what it was about after I got arrested. Their fight was over Ali's sister, and they had fought several times prior. I was sentenced to execution when I didn't even know who I was fighting with. I wanted the next of kin to forgive me. I did something foolish when I was young and this mistake cost me my youth. I beg them to have mercy on my mother and not to force her to grieve over my death."