Victims and Witnesses
AN APPEAL TO THE AUTHORITIES BY MOTHERS OF DETAINEES ACCUSED AS "HOOLIGANS"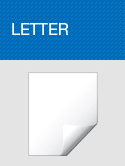 July 23, 2007
Letter
Look into the harsh conditions facing our children
A number of mothers of detainees accused of acting as 'hooligans' who are condemned to death, have appealed on behalf of their children to Ayatollahs Khamenei, Shahroudi and President Ahmadinejad requesting that their cases are accorded proper legal procedure. The families emphasized in their letters that they do not claim innocence on the part of their children and solely seek justice in dealing with these cases.
Meisam Lotfi's mother further announced that her son [arrested for "hooliganism"] had received his death sentence and will be executed the next morning (24 July). Lotfi was sentenced to six months imprisonment at Evin Prison in relation to the students uprising of 1999. Efforts by Abdolfattah Soltani and Shirin Ebadi [his lawyers] for his release have borne no results so far. [As of October 10th, 2007, Mr. Lotfi was still on the death row, but the implementation of his sentence was postponed (ABF's note)]
The full text of the letter written by the family members of the accused is as follows:
We, the family members of the prisoners accused as 'hooligans', who were arrested in mid April 2007 in a violent and demeaning manner (the images were widely publicized through mass media, publications and Islamic Republic of Iran Television), hereby submit our plea for justice to your kind attention.
Although among the hundreds who have been arrested, there may be those who are innocent, but in this letter we are neither in a position to judge nor imply our children's exemption from guilt. Our request at the very least, which is lawful and legitimate, is the application of the body of legal procedures and laws of the Islamic Republic to these cases. Legal standards determine the manner of summons, arrest, interrogation and trial. Each suspect has the right to legal counsel and prosecution free of violence, fear and pressure, and even after receiving a sentence, has the right to appeal the decision of the court.
Even if our children have committed a crime, all disciplinary and judiciary officers are obliged to treat them in accordance with the laws of the Islamic Republic of Iran. But unfortunately in their cases none of the legal standards have been observed throughout. Not even the legal counsels who were introduced to the families were permitted to enter the cases. These suspects were sentenced or are about to be sentenced at hearings which took place either under conditions which we are not aware of, or according to accurate and documented information provided by some of the family members who have succeeded to meet the accused, were conducted under severe torture.
If our children have broken the law, is this approach to arrest, trial and sentencing not another type of breaking the law? Breaking laws on anyone's part is an inexcusable crime, be it our children or the law enforcement authorities.
Sadly, some of the suspects have been sentenced to death under such circumstances and a few have already been executed.
Whom among the authorities should we appeal to and plea for justice? We beg that respected authority to immediately look into the harsh prison conditions. A group of the judiciary and regulatory officials have clearly stated that these individuals are not supposed to have any comfort in prison and in fact, they have confirmed the violence and harsh treatment.
We request that in addition to improving the conditions of imprisonment and detention of these individuals, due diligence in observing legal measures and review of sentences borne out of unclear procedures is carried out.
These suspects are still the children of this land and we thank you in advance for all humanitarian and legal efforts that will protect the accused against any bias. We await your assistance and cooperation with this plea for justice.
CC: Office of the Honourable Supreme Leader
Office of the Supreme Judge
Office of the President
President of the Islamic Supreme Council
President of the Court in Tehran
Association of Defence of Prisoners' Rights
Islamic Human Rights Commission
National print and mass media