Human Rights Watch
Saving Iran's Children From Death Row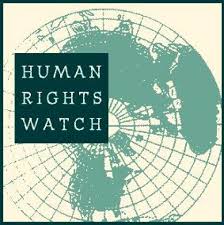 Human Rights Watch
August 9, 2016
Web article
Scores of Youths Likely Face Execution in Iran
The mass execution of 20 people in Iran's Rajai Shahr prison was not the only grim news from that country this past week.
On August 1, Alireza Tajiki, who was sentenced to death at age 15 following a trial that fell short of international standards, was saved from execution thanks to the last-minute efforts of his family and his lawyer, Nasrin Sotoudeh. Unfortunately, the postponement is only temporary.
Alireza, now 19, was convicted of rape and murder and set to be executed August 3.
Amin Tajiki, Alireza's brother, told Human Rights Watch that their family had requested a retrial based on new evidence, but the court rejected their attempts.
Scores of children are believed to be on death row in Iran, despite denials by the head of Iran's judiciary, Ayatollah Sadegh Amoli Larijani. Amnesty International has identified the names and locations of 49 such children, and the UN believes the number could be as high as 160. The majority of children on death row in Iran were convicted of murder in trials that fell far short of international standards. In many cases, they reported torture and mistreatment in detention.
On July 18, Amnesty International reported that Iranian authorities hanged Hassan Afshar, who was arrested at 17 and convicted of "forced male to male anal intercourse" (lavat-e be onf). He had no access to a lawyer.
As a party to the International Convention on Civil and Political Rights and the Convention on Rights of the Child, Iran is obliged to end child executions. The country has taken some small, positive steps. Since 2013, judges may use their discretion to not sentence a child offender to death if they do not understand the nature of the crime. Judges may now seek the opinion of the government's Forensic Medical Department to assess the child's mental state. Also, all children sentenced to death under Iran's old penal code are eligible to be retried under the new one, passed in 2013, although they have to file for a retrial.
But, not only do these narrow reforms fail to meet Iran's obligation to end all executions of children, but in practice, they are negated by ongoing abuses. Iranian authorities frequently deny children in pretrial detention access to a lawyer. Many children spend up to a decade on death row based primarily on confessions made under credible allegations of torture.
Now the Iranian judiciary should save all child offenders from the cruel fate of execution by granting them retrials in accordance with international human rights law standards. Child offenders like Alireza should never have been on death row in the first place.