Reporters Without Borders
Iran Urged to End Arbitrary Arrests and Detention of Journalists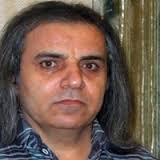 Reporters Without Borders
May 18, 2016
Communique
Reporters Without Borders (RSF) reiterates its deep concern about arbitrary arrests of journalists in Iran and the conditions in which they are held. RSF is particularly worried about Mohammad Sadegh Kabodvand, who has been on hunger strike for the past ten days, and Arash Zad, held incommunicado for the past ten months.
The onetime editor of Payam-e mardom-e Kurdestan, a newspaper closed by the authorities in 2004, Kabodvand began his hunger strike on 8 May in protest against his continuing detention and the judicial harassment to which he has been subjected in recent months.
Relatives report that the prosecutor's office at Tehran's Evin prison, where he is being held, has summoned him several times in order to tell him that new charges are being brought against him.
Kabodvand should have been freed already under article 134 of the new Islamic criminal code (as amended in 2013), according to which someone who has been given several sentences serves only the severest one. Held since July 2007, he was sentenced to a total of 11 years in prison for his journalistic activities and for creating a human rights group in Kurdestan province.
His health has deteriorated in prison, where he has had heart problems and has been denied the necessary treatment. His family is very worried about his condition, especially as a recent medical examination showed that he has an enlarged prostate.
Zad, the editor of Weblogina and Arashzad.net, one of Iran's best-known new technology websites, has been held incommunicado since his arrest by Revolutionary Guard intelligence operatives as he was about to leave from Tehran international airport on 31 July at the end of a visit to Iran.
He had been living in Turkey for the past two years but was very active on the Iranian Internet. He also edited Ladybug, a website designed to promote the employment of women in new technology work. Since his arrest, there has been no official information about where or why he is being detained.
The journalists who are currently a motive of particular concern includeOmid Solimani, who worked for the Kurdestan publication Navai Vaght. He was arrested by intelligence ministry plainclothesmen in Sanandaj (Kurdestan's capital) on 12 May, since when his family has been told nothing about why or where he is being held.
Souroush Farhadian, a contributor to several pro-reform newspapers and editor of the bimonthly Ro Beh Ro (Opposite), was summoned and arrested by prosecutors in the central city of Arak on 15 May as a result of a complaint by "a military entity." Charged with anti-government publicity and "activities threatening national security," he has been released on bail.
Mehdi Botourabi, the editor of Persianblog.ir, Iran's most popular free blogging platform, was arrested after being summoned to the Tehran prosecutor-general's office. There has been no official statement about the reason for his arrest or his place of detention but relatives say he was told that he had been given a jail sentence in absentia. He was previously arrested during a wave of protests against then President Mahmoud Ahmadinejad's controversial reelection in 2009.
"There are absolutely no grounds under Iranian or international law for arresting and imprisoning journalists in this arbitrary manner and denying them the right to a fair trial," said Reza Moini, the head of RSF's Iran/Afghanistan desk.
"Such procedures constitute a flagrant violation of the Universal Declaration of Human Rights and the International Covenant on Civil and Political Rights, to which Iran is a party. We call for the immediate and unconditional release of these imprisoned journalists."
Ranked 169th out of 180 countries in RSF's 2016 World Press Freedom Index, Iran continues to be one of the world's five biggest prisons for journalists, with a total of 30 professional and citizen-journalists currently detained.