Victims and Witnesses
Prisoners' Letter in Support of the UN Special Rapporteur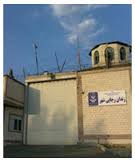 Boroumand Foundation
March 10, 2016
Letter
To: The Honorable Human Rights Council
On the eve of renewal and reappointment of the Special Rapporteur on the Human Rights Situation in Iran, we Iranian political prisoners would like to share our opinions with the [United Nations] Human Rights Council in order to assist the decision making process to the best of our capacity.
As we have spent many years in prison, we are naturally as well informed as anybody about Iran's human rights situation. We have followed Iran's human rights situation, not as human rights defender or as members of human rights, political, or social organizations but as people whose lives and personal security is dependent on the human rights situation in Iran. Therefore, we believe that our evaluation and estimation of the Special Rapporteur's work and the human rights situation in Iran is very reasonable and based on fact. Although some of us may not have benefited directly from the Special Rapporteur's reports and activities, we would like to draw your attention to some points:
(1) Dr. Ahmad Shaheed has been one of the most active special rapporteurs Iran has had. On several occasions we observed his reports having very positive impacts in prisons.
(2) The Special Rapporteurs has presented almost all instances of violations of human rights law.
(3) None of the previous rapporteurs on Iran were subject to such deep levels of hatred and spite from human rights violators (from within the justice system). Indeed, this is to the point where there are no trials or interrogations where he is not mentioned and insulted [by officials] because of his accurate reporting.
(4) Many times, due to the Special Rapporteur, authorities have summoned prisoners to address their grievances to some extent, although they do so with insults and degrading behavior.
(5) On several occasions, we have seen televised programs from prison in which the Special Rapporteur and the Human Rights Council are aggressively slandered. Indeed, we prisoners are aware of the deceitful nature of claims. In part because we know well Mr. Mohammad Javad Larijani [head of Iran's High Council for Human Rights], who orchestrates these television programs and we understand the lies behind his claims.
(6). We deduce from these television programs against Human Rights Council and the person of the Special Rapporteur that it was not possible to deceive or co-opt him.
(7) On several occasions, we prisoners were asked to publically deny the claims of the Special Rapporteur and his reports. We were offered pardons or others benefits by the Judiciary.
In conclusion, on account of these reasons, we political prisoners, many having spent more than 10 years in prison, give our support to Dr. Shaheed with the utmost confidence and ask the respected honorable Human Rights Council to renew his mandate or reassign him as the Special Rapporteur.
The name of the political prisoners are as following:
Farid Azemoudeh, Reza Akbari Monfared, Amir Amirgholi, Vahid Asghari, Ramezan Ahmad Kamal, Hamid Babaei, Soheil Babadi, Afshin Baimani, Payam Bastani, Shahram Pourmansouri, Farhang Pourmansouri, Behzad Tarahomi, Abdolahad Jalilzadeh, Khaled Hardani, Rasoul Hardani, Latif Hassani, Eraj Hatemi, Saeed Shah Ghelian, Mehdi Shandiz, Saeed Shirzad, Shahin Zoghitabar, Hassan Sadeghi, Javad Foladvadd, Ebrim Firouzi, Amir Ghaziani, Asghar Ghatan, Reza Kaheh, Gholam Hossein Kalbi, Alireza Golipour, Saleh Kohandel, Mohammad Reza Aali Payam, Masoud Arab Chobdar, Saeed Masouri, Zaniyar Mouradi, Loghman Mouradi, Ali Moezi, Ali Mashahdi Kazem, Asghar Mahboubian, Pirouz Mansouri, Misagh Yazdannejad, and hundreds of other political, ordinary, prisoner of conscious of religious and ethnic minorities that could not put their name because of security reason, who are supporting the mandate.