Reporters Without Borders
Reporters Without Borders : Annual Report 2006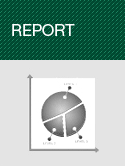 Reporters Without Borders
February 1, 2007
Report
Area: 1,648,200 sq.km.
Population: 69,515,000.
Language: Persian.
Head of state: Mahmoud Ahmadinejad
Dozens of journalists were arrested in 2006 for criticising the authorities and some were imprisoned in secret in difficult conditions without access to a lawyer. Fewer journalists are in jail but several are the targets of endless legal procedures and daily threats in the course of their work.
Since coming to power in August 2005, ultra-conservative President Mahmoud Ahmadinejad and his team of mainly former leaders of the Revolutionary Guards and the intelligence services have cracked down hard on journalists. In 2006, 38 journalists were arrested and a dozen media-outlets censored. Two were arrested in May in northern Iran after publication of a cartoon of a cockroach speaking Azeri. Four others were picked up soon afterwards for reporting on the anger of the country's Azeri minority.
Many journalists were also held in secret, without even basic rights. Shirko Jahani, who works for the Turkish news agency Euphrates in Mahabad (northwestern Iran), was summoned on 27 November by the town prosecutor who immediately detained him for giving interviews about human rights in Kurdistan to foreign media. He began a hunger-strike in protest and refused to pay bail of 5 million tumen (€5,500). At the end of the year he was still in Mahabad prison.
Several media-outlets were physically attacked during the year. Government organisations and koranic schools ransacked and set fire to the offices of the weekly Tamadone Hormozgan in the southern town of Bandar Abbas in February after seven of its journalists were charged with "insulting Ayatollah Khomeini." Demonstrations were also staged by mullahs in the southern town of Busheir on 13 October in front of the offices of the weekly Safir Dashtestan, which had carried an article making fun of the country's "supreme guide," Ayatollah Ali Khamenei.
Self-censorship is still the best way to survive for many media-outlets. The regime's leaders, social taboos, women's rights and regional ethnic demands are out-of-bounds topics. Self-censorship partly explains the fewer journalists sent to prison. Those jailed are often conditionally released but cannot work freely because they could be imprisoned again at any moment for writing something that displeases the regime. Such legal pressures forced some to go abroad.
The government proposed a law in 2006 that would force media workers to register with the ministry of culture and Islamic guidance.
One journalist murdered in disturbing circumstances
Ayfer Serçe, a Kurdish-origin Turkish journalist of the Euphrates news agency, was killed in late July by the Iranian army in Keleres, in the northwestern province of Azerbaijan. She first appeared to have died during an operation against Kurdish rebels but evidence received by Reporters Without Borders showed she had been killed on her way to the border after finishing her assignment. She had gone to the region in early July to investigate a spate of suicides by Kurdish women. The Iranian authorities refused to explain how she died or return her body to her family.
Three years after Iranian-Canadian journalist Zahra Kazemi was arrested and murdered after photographing families of prisoners outside Teheran's Evin prison, her killers have still not been identified.
Akbar Ganji freed after six years
Journalist Akbar Ganji, editor of the weekly Rah-é-No and contributor to several reformist dailies, was freed on 18 March after spending six years in prison for "undermining state security," "insulting the founder of the Islamic republic and its sacred values" and "making propaganda against the Islamic Republic." He had also been prosecuted for his revelations about the 1998 murders of intellectuals and opposition figures and his accusations against top politicians such as Ali Fallahian and Hashemi Rafsandjani.
He had been kept in solitary confinement and staged a hunger-strike for more than two months in 2005 in a bid to win his release. After he was freed, he held a press conference at the Reporters Without Borders headquarters in Paris when he stressed that the human rights should figure in all discussions the rest of the world had with Iran. He warned that the economic interests involved could obscure this issue.
Repression of bloggers seems to have declined in 2006. Whereas around 20 were imprisoned in 2004, none is in jail at the moment. But Internet filtering has stepped up and Iran today boasts of filtering 10 million "immoral" websites. Pornographic sites, political sites and those dealing with religion are usually the ones most targeted. But since the summer of 2006, the censors have concentrated on online publications dealing with women's rights. The authorities also recently decided to ban broadband connections. This could be explained by a concern not to overload the very poor-quality Iranian network, but it could also be motivated by a desire to prevent the downloading of Western cultural products such as films and songs.