Amnesty International
Last Chance to Spare Lives of Six Sunni Men on Death Row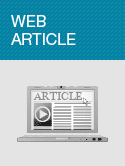 Amnesty International
March 3, 2015
Web article
Six Sunni men from Iran's Kurdish minority could be just hours away from being hanged after the Iranian authorities transferred them this morning to the quarantine section of Rajai' Shahr Prison in Karaj, Amnesty International said as it renewed its call to spare the men's lives.
Hamed Ahmadi, Jahangir Dehghani, Jamshid Dehghani, Kamal Molaee, Hadi Hosseini and Sediq Mohammadi are set to be hanged, possibly as soon as tomorrow, and have gone on hunger strike in protest. The men were sentenced to death by Branch 28 of the Revolutionary Court of Tehran after being convicted of the vaguely worded offence of "enmity against God" (moharebeh), even though they all deny involvement in armed or violent activities.
The prisoners' family members told Amnesty International that they are now on their way to Karaj, a seven-hour drive from their homes, after prison authorities told them they could have a final visit with their loved ones.
"This horrific final farewell does not have to happen. We're appealing urgently to the Iranian authorities to halt the execution of these men, and quash their death sentences which followed grossly unfair trials," said Hassiba Hadj Sahraoui, Deputy Middle East and North Africa Director at Amnesty International.
Four of the men – Hamed Ahmadi, Jahangir Dehghani, Jamshid Dehghani and Kamal Molaee – are accused of killing a senior Sunni cleric with links to the Iranian authorities in September 2009, but they claim they were arrested several months before the killing.
They are among 33 Sunni men currently on death row in Iran. All of the men maintain that they were targeted solely because they practiced or promoted their faith, such as taking part in Sunni religious seminars and distributing Sunni religious reading materials.
The Iranian authorities have for too long toyed with the lives of these prisoners, causing them and their families unimaginable anguish with multiple mock executions and executions stayed at the last minute. It is high time for the authorities to end this cruel practice and allow the prisoners to seek judicial review of their cases from the Supreme Court.
In June 2014, the Iranian authorities halted the execution of four of the men after appeals from Amnesty International and other human rights organizations. The authorities then promised to allow the prisoners access to a lawyer of their own choosing, if the families stopped a sitting protest in front of the prison. However, seven months later, the authorities have yet to allow the men's lawyers to meet with them or even access their court files.
Amnesty International understands that the authorities did not inform the six men's lawyers that their execution has been scheduled tomorrow even though there is a 48-hour notification requirement under Iranian law.
Under recent changes to Iran's Penal Code, the judiciary is required to review the six men's cases and overturn their death sentences if they did not use arms.
Iran remains the second largest executioner in the world, after China. In 2013, according to Amnesty International figures, the Iranian authorities officially acknowledged 369 executions. However, reliable sources have reported that hundreds of additional executions took place that year, bringing the possible total to more than 700. The trend has continued since then, affecting members of Iran's ethnic and religious minorities in particular. Amnesty International will release the number of Iran's death sentences and executions in 2014 in an upcoming report in April.