Flogging
Flogging in Birjand: A Fourteen-Year-Old Boy Was Condemned to 30 Lashes for Allegedly Stealing Pigeons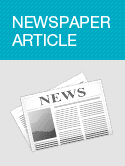 Khorassan newspaper / ABF translation
February 27, 2013
Newspaper article
"[Reported by] Mehdian – A pigeon thief in Birjand brought the Plaintiff to court, and as a result, the owner of the pigeon was sentenced to payment of a monetary penalty in lieu of imprisonment, for illegal keeping of the bird.
According to "Khorassan Jonubi" ("South Khorassan") [newspaper], a 14-year-old youth who had stolen four pigeons from his neighbor's rooftop, was recognized by another neighbor; he was arrested when the owners of the pigeons lodged a complaint against him. After the necessary investigations were conducted, the 14-year-old's case was sent to Birjand Court for adjudication.
At trial, the plaintiff stated: "This is not my thing. The pigeons belong to a colleague of mine who was transferred to another town and had entrusted me with the pigeons for safekeeping. The neighbor's son, however, stole the pigeons in two phases." The judge pointed to the illegality of keeping pigeons in the vicinity of an airport without a permit, and asked the plaintiff to explain his action. The plaintiff stated: "I acknowledge my mistake. Normally, those who keep pigeons in their homes do not obtain a permit; had I known that my action was prohibited, I would not have kept any pigeons at home." As his last defense, he stated: "I accept the charge, and given the small number of the pigeons, I request that I be acquitted."
The defendant in the case stated: "This is the first time I have committed theft and I request a reduced sentence." At the close of the trial, the judge found the 14-year-old youth guilty of stealing four pigeons, and, the plaintiff's taking back his complaint and the return of the birds notwithstanding, sentenced the defendant to six months imprisonment and 30 lashes, pursuant to Islamic Penal Code Article 656.
Pursuant to the Law for Increased Punishment for Flying Pigeons in the Vicinity of an Airport, the judge also found the 30-year-old plaintiff guilty of keeping a pigeon in the vicinity of an airport without permit. Because he had no criminal record, however, in accordance with Islamic Penal Code Article 22, Paragraph 5, the judge reduced his sentence from imprisonment to payment of a one-million-Rial monetary penalty."