Amnesty International
Suggested Recommendations to States Considered in the 20th Round of the Universal Periodic Review, 27 October – 7 November 2014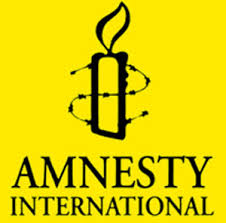 Amnesty International
August 1, 2014
Court document
Suggested recommendations to States considered in UPR20
Recommendations to the government of Iran
Normative and institutional framework:
Ratify or accede to, without making any reservation, the Convention on the Elimination of All Forms of Discrimination against Women, the Convention against Torture and Other Cruel, Inhuman or Degrading Treatment or Punishment and their Optional Protocols, and withdraw its reservation to the Convention on the Rights of the Child;
Ratify or accede to, without making any reservation, the Rome Statute of the International Criminal Court, signed on 31 December 2000, the International Convention for the Protection of All Persons from Enforced Disappearance (recognizing also the competence of the Committee on Enforced Disappearances to receive and consider communications from or on behalf of victims or other states parties), and the Convention on the non-applicability of statutory limitations to war crimes and crimes against humanity;
To ratify the Optional Protocol to the International Covenant on Economic, Social and Cultural Rights and opt-in to the inquiry and inter-state mechanisms;
Honour the existing standing invitation to the UN Special Procedures to visit Iran, and immediately facilitate a visit by the Special Rapporteur on the situation of human rights in Iran.
Protection and promotion of human rights in national legislation:
Repeal or amend the provisions of national laws and all policies that discriminate against women and girls or have a discriminatory impact on them;
Guarantee women and girls' equality before the law and their full protection under the law on an equal basis with men;
Abolish laws, policies and practices that discriminate on the basis of race, colour, religion, ethnicity, birth, sex, sexual orientation, gender identity, political or other opinion, national or social origin, or other status.
The death penalty:
Pending abolition of the death penalty:
Immediately establish an official moratorium on executions with a view to abolishing the death penalty, as provided by four UN General Assembly resolutions, including 67/176 of 20 December 2012, and end the cruel punishment of stoning;
Review the cases of all prisoners under sentence of death with a view to commuting their sentence or according them new trials that fully satisfy international standards for fair trial, without resort to the death penalty;
Immediately remove all provisions in national law which are in breach of international human rights law, in particular by amending all laws and practices to guarantee that no individual under 18 at the time of their alleged crime is sentenced to death and to restrict the imposition of the death penalty only to intentional killing.
Torture and other ill-treatment:
Explicitly prohibit torture and other ill-treatment in national legislation and in practice, and incorporate a clear and comprehensive definition of torture in national legislation in line with international standards;
Repeal all legislation that allows for the application of corporal punishment, including flogging, amputation and other cruel punishments, such as stoning;
Ensure that all allegations of torture and other ill-treatment are independently, promptly and thoroughly investigated, and that those suspected of criminal responsibility are brought to trial, in fair trials and without resort to the death penalty.
Violence and discrimination against women:
Repeal all laws, policies and practices, including provisions of the Penal and Civil Codes, that discriminate against women and girls;
Amend official population control policies to ensure protection of the rights of women and girls to access and to receive sexual and reproductive health services and information;
Investigate, promptly and impartially, all reports of violations of women and girls' human rights, including violence against them, and bring to justice anyone found responsible for such abuses in fair trials, without recourse to the death penalty.
Discrimination based on sexual orientation or gender identity:
Repeal the provisions of the Islamic Penal Code criminalizing same-sex sexual activity between consenting adults;
Repeal all discriminatory legislation, policies and practices that result or could result in discrimination on the basis of actual or perceived sexual orientation or gender identity.
Restrictions on the rights to freedom of expression, association, and assembly:
Remove arbitrary restrictions on the right to freedom of expression contained in domestic law, in line with Iran's obligations under the International Covenant on Civil and Political Rights;
Immediately and unconditionally release all prisoners of conscience imprisoned solely for the peaceful exercise of their rights;
Remove all legal restrictions on the exercise of the rights to freedom of expression, assembly and association that do not adhere strictly to international standards.
Persecution of ethnic and religious minorities:
End discrimination in law and practice against ethnic and religious minorities, and ensure full protection of their rights, including their rights to freedom of expression, association, assembly, religion and education.
Restrictions on the right to education and academic freedom:
Ensure that access to higher education is made equally accessible to all on the basis of an individual's academic ability and merit, and to uphold the right to study, work, and teach in higher education without discrimination on grounds of sex, ethnicity, religion or other status;
Revoke all arbitrary suspensions, expulsions and dismissals of students and academic staff from higher education, and to allow the individuals concerned to resume their study or work.