Victims and Witnesses
Defrocked for sawing Discord in the Seminary : A Cleric's Testimony on Torture and Exclusion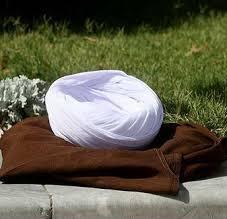 Abdorrahman Boroumand Foundation
June 25, 2014
Interview
I, A M , was born in a religious familyin March 1982, in the city of Babolsar. I was thirteen when I started attending "Hozeh ye Elmieh" ("Hawza Ilmiyya," in Arabic), a Shi'a Islam seminary or center where clerics are trained. My father had been a political prisoner before the [1979 Islamic] Revolution, had volunteered in the [Iran-Iraq] war after the Revolution, and was a wounded war veteran. My grandfather was a clergyman in the village of Bahnemir in Mazandaran Province, and was known for tending to [and resolving] people's religious affairs.
I was summoned by the Special Court for the Clergy and told, "We hear through the grapevine that you support [President] Khatami and the seculars"
My life can be divided into three periods: when I started to attend the "Hozeh," at the age of thirteen, after finishing eighth grade; when I was released from prison and went to Tehran; and when I moved from Tehran to Turkey.
At seminary, I finished "Kefayat al-Ossul[1]." I finished Level I after six years of study and upon completing "Lom'at ol-Dameshghiah[2]". I obtained Level II after three years, upon completion of [the subject of] "Makasseb[3]", and finished Level III upon completing "Kefayat al-Ossul."
Since I was always being exiled [for one reason or another], I attended several seminaries in order to complete my education. First, I attended the Mazandaran Seminary from September to October 1995, studying under Ayatollah Fazel Esterabadi, the head of that "Hozeh." I was not a religious person and, therefore, I always had problems. I was an avid reader, even though I was very young. Because of that, and because I wouldn't wake up for Morning Prayer, I was exiled to [the town of] Neka after two years at the seminary. One of the reasons stated in the Order of Exile, was that I read the works of the late [secular, anti-Shi'a author, Ahmad] Kasravi which had been published before the Revolution. In Neka, I studied under the city's first Friday Prayer leader, Ayatollah Baykolayi, for three years. Subsequently, I attended [the city of] Qa'emshahr's Imam Sadeq Seminary, studying with Ayatollah Soleimani. I then completed my studies at the Qom Seminary. Ayatollah Soleimani had had a hand in shedding the blood of the [members of] the Mojahedin [Khalq Organization] and was proud of it, too. He was one of the people responsible for the secret mass execution of the Mojahedin in Qa'emshahr.
On April 10, 1999, while studying in Neka, we heard the news of Mr. Sayyad Shirazi's assassination. Right there, I said, "they kill people, then they blame it on others, in order to get concessions from them, just like they did with the Chain Murders, like the Shrine bombings, which was later found out to be the work of the Information Ministry." Ayatollah Baykolayi's son, who taught lom'at class, told me that same day, "Your sharp tongue and your bluntness will be the death of you, kid."
I said: "Not only do you prevent these servants of God [Bahais] to go to the university, but you persecute them as well. This is wrong, regardless of whether they are Moslems or Baha'i's, and you don't have permission to do this."
Prior to being arrested, I studied at the Qom Seminary ("Hozeh ye Elmiyeh Qom") from September 2003 until June-July 2006. I studied with several teachers, including Mr. Noruzian. I also studied "Kharej e Feqh" for one year. I was also at the service of Ayatollah Farzaneh at the Razavi University in Mashhad. I was invited to Razavi University to be in Ayatollah Farzaneh's service, but there was some very strange stealing and thievery going on there, which I strongly disliked and which prompted me to leave.
When I was studying at Imam Sadeq Seminary in 2002-03, I was summoned by the Special Court for the Clergy and told, "We hear through the grapevine that you support [President] Khatami and the seculars," to which I responded, "Would you please tell me what 'secular' means? I don't even know what it means." The Special Court's prosecutor was Mr. Mohammadian at the time, who later became the Supreme Leader's representative in the [Revolutionary Guards] Corps (RGC). Mr. Mohammadian gave me a slight warning, saying "We don't expect to hear such things from you." Mr. Khatami was president [of the Islamic Republic] at the time.
During the [Islamic] month of Moharram, I used to be sent by the Islamic Propaganda Organization to various towns in order to make a living. In fact, I would only be given a salary when I worked, because I wasn't an official employee. Therefore, during the month of Moharram, I would give sermons and would make a living that way.
The Office of the Supreme Leader's Representative in the Mazandaran RGC had established an executive section called the Reform and Admonition Section, which I ran from 2002 until March 31, 2006. I would perform my functions on weekends or on one or two weekdays. What was going on, in fact, was that they would send cases where they had obtained a written pledge from boys and girls [who had engaged in activities considered illegal by the regime, such as attending parties, drinking, or simply being together], over to me, in order for me to admonish [guide, and/or advise] them. And I would say a few words and send them on their way, as the saying goes in the Islamic regime.
There was a man in that section named Colonel Eshaq Gilvayi, who was commander of RGC operations, as well as in charge of the Headquarters for the Implementation [of Imam Khomeini's edict to, effectively, confiscate abandoned or vacant properties].
"We have obtained all the [necessary warrants and] authorizations, sir. And I can issue ten warrants right in front of you, right this minute, if you want." He did not show me the warrant.
In Norouz, 2006 [Iran's New Year], while I was the head of "reform and guidance"
department of the Promotion of Virtue and the Prevention of Vice Section of Revolutionary Guard, Mr. Gilvayi was commander of RGC's "monkerat," [acts and activities forbidden by Islam], headquartered by the Babolsar River, a place heavily frequented by the townspeople. On March 31, 2006, a friend came to me and said, "Haji Sheikh [showing respect when addressing a member of the clergy], Eshaq is cutting a Baha'i's hair by the river. Won't you come and talk to him and get him to stop this nonsense?"
I went to the location and told Mr. Gilvayi, "Are you a Shari'a judge to think you can shave this man's head in the middle of pedestrian traffic? He has rights like Moslems.
Even if you wanted to implement a religious order, you would have to take into consideration a subject in Islamic jurisprudence entitled "Jazieh" [which says] that the "Koffar" ("Non-Moslems living under Islamic rule") are under the guardianship of the [Islamic] rule. Because they are paying certain sums in the form of Jazieh, they have rights. That means, [for instance], that they can study. Not only do you prevent these servants of God to go to the university, but you persecute them as well. This is wrong, regardless of whether they are Moslems or Baha'i's, and you don't have permission to do this." He responded, "I consider this [necessary and] effective in [teaching a lesson to, and] educating, others."
The next day, I had gone to the mosque to visit a friend. As I was walking back home, three plainclothes individuals attacked me with knives. They were cursing so profusely that it became clear to me they were under orders from Mr. Gilvayi. The "Basiji" has a particular style: he wears his shirt over his pants, and is [generally] a very particular type. These individuals had covered their faces and were on motorcycles. They said to me, "You filthy Baha'i lover." One of them held my neck from behind and plunged a knife into my stomach. As I wanted to grab the knife, he pulled it out. I held him to prevent his escape when his friend stabbed me in the arm.
"You criticize the Prophet and you raise issues that create doubt. Your intentions are not good. You don't intend to clarify. You intend to bring about divisiveness and disillusionment [with religion]."
I fell to the ground. People took me to Fereydun Kenar, and I was hospitalized at Imam Khomeini Hospital. The stab wound to the stomach had torn my intestine, and I had to undergo an operation. I was at the hospital for almost ten days. I have scars from the stab wounds and from the operation. As a result of the stab wounds, my hand ligaments were torn, and I have almost no feeling in one of my fingers. I have intestinal problems, as well.
Upon being released from the hospital, I lodged a complaint against Mr. Gilvayi, the person I thought had issued the order [to attack me]. Due to the lack of evidence, however, the judge did not subpoena him.
I was summoned a number of times by the Babolsar Police Security Section authorities and asked to drop the complaint. "He is a military man after all," they said, "and the court might even summon him to appear, but that wouldn't be right." I replied, "I'm not dropping anything, and if you don't want to summon him, just say so. But I will not drop the charges."
The case just lingered, and Mr. Gilvayi got his way: I was arrested that same summer and, subsequently, sentenced to one year of imprisonment.
Most of my problems occurred in the summer of 2006 and in 2009-10, after being released from jail. Upon release from prison in 2007, I was treated by a psychiatrist, Dr. Purbijan. [My psychological] problems intensified in 2009, when I was arrested again.
Arrest and Detention
On July 2, 2006, exams had been over, and it had been two days since I had returned home. I received a call from the Information Administration and was told to go to the Babol Information [Office] at 2 o'clock the next day. "Why?" I asked. "You'll know once you get here." When I asked for the address, they said, "Afruz Corner, behind the RGC."
After I got off the phone, I called 113, which is the number for the Information [Office], and told them that someone had called my home and told me to go to the Babol Information [Office] the next day. Their response was, "If they called you, then you must go." "What if I don't?" I said. "Well, they will arrest you."
The next day, I went to the address they had given me. The guards there had no identification tags. They were wearing military camouflage uniforms, an [official Islamic Republic] Allah insignia on their caps, and a flag of Iran sewn to their clothes.
I showed my identification card [to the guard] and said, "I am Ma'sumi. You called and told me to come here." He opened a register and said, "Yes, you were supposed to come here today." I entered, accompanied by a guard. We passed through the guards' area and through a hallway. They directed me into a room, where I sat and waited for a few minutes. I was really anxious and stressed out, wondering what they wanted with me. Someone entered and said, "Mr. Ma'sumi?" "Yes," I said. "Let me see your ID." I had always been kind of quick-witted, and so I said, "They checked my ID at the door.
Otherwise they wouldn't have let me in, and I would have been deprived of the pleasure of making your acquaintance." "Don't get cute. Give me your ID card," he reacted. I was kind of taken aback by his attitude. When I showed him my identification card, he said, "You're under arrest." "On what charge? What have I done that merits being arrested?" I asked. "We'll talk about that later," he answered. I asked, "Without any evidence? Without explaining the charges to me? I'm under arrest for the commission of what crime? You don't have a warrant for my arrest."
He replied: "We have obtained all the [necessary warrants and] authorizations, sir. And I can issue ten warrants right in front of you, right this minute, if you want." He did not show me the warrant. "We got a warrant, and you're under arrest. We can't keep anyone unless we have authorization," he said. A second person showed up, who later became my interrogator. "What's going on?" he asked. The first individual replied, "Nothing, this man is resisting." "Stop babbling and go inside," the second person said.
I had no idea what had happened. When I came out of the room, one of the guards gave me a blindfold. Then we entered another room to turn in my clothes. I was not required to have the blindfold on there. I had a belt and a watch, which I turned in along with my shoelaces. They then put blindfolds on me again and took me inside the detention center. Going up and down [the stairs] I realized we were going into the basement. They took me inside. This was such a [dreadful] place that I was willing to be beaten, be interrogated for hours, but not stay there for a single second.
I would sometimes pray to be quickly taken for interrogation, just so I wouldn't be in that detention center. I didn't even know why I was there.
I was interrogated the entire second day. When I entered the interrogation room, I didn't have a blindfold on. I was told of the charges against me. They said: "You badmouth the Supreme Leader, create doubt about religion, and deny its requirements. You encourage young seminary students to leave the seminary by creating doubt in their minds, in order to turn them away from Islam. And you have relations with [and connections to] the misleading Baha'i sect."
Initially there were two interrogators. After I was told of the charges, another one was added, someone they called Mohammadi. One of the other interrogators was called Haj Ali.
As soon as they mentioned the "misleading Baha'i sect," I knew it had something to do with the Babolsar RGC and Eshaq Gilvayi [incident].
I said, "What you're saying is not correct at all. If I said anything at all, it was done with the best of intentions. The person who has told you about this has given you false information." The interrogator replied, "On the contrary, that person has provided us with true and correct information. Would you like me to tell you what you have said, word for word? When you were in such and such [seminary] chamber, you said such and such things, and when you were in another chamber, you said such and such things." The chambers he mentioned were correct.
When I said I had good intentions, he slapped me in the neck. I hit my head against the [sharp] angle of the desk and my forehead was cut open in two places. The interrogator said, "Do you want me to take you to the 'intention determination' room?" I said, "You're making a mistake."
Then he said, "Do you want to take a look at your bloodied face in the mirror? If you don't tell me your intentions, this is how it's going to be." Then he kicked me in the leg from behind and dragged me to the door.
Haj Ali said, "Mr. Mohammadi, please go outside for a few moments. I'll talk to him. He will cooperate. I don't think there are any problems." Then, Haj Ali started to ask me questions, which I answered, thinking I was giving the right responses. I believed in what I was saying, and I spoke my mind. He asked, "What is your relationship to the Baha'i [sect]?" "I have no relations with the Baha'i sect," I responded. "We have been repeatedly informed that you befriend and support Baha'is," he said, leading me to realize that he was talking about the Norooz incident. "I see them as normal people. They are human beings like me. They have rights, like I do, to education and to life, and I respect them regardless of whether they are man or woman, Moslem or Baha'i, or any other sect or religion." "What do you mean you respect them?" he asked. I gave him an example from the Shari'a and told him that when Islam attacked Iran and conquered Esfahan, they were told that the Iranians were remaining faithful to their religion. The Prophet's decree was for them to pay Jazieh. I then proceeded to explain the concept.
I said, "If you want to talk to me, you need to bring a "Talabeh" (seminary student) or a cleric, so that I can talk to him. I can't explain everything to you. Baha'is have undoubtedly paid Jazieh for a long time and are currently continuing to do so in the form of taxes and fees. They therefore have rights.
"I could kill you and bury you here, and I wouldn't have to answer to anyone."
So if I defended them, it was a righteous defense." The interrogator said, "You criticize the Prophet and you raise issues that create doubt. Your intentions are not good. You don't intend to clarify. You intend to bring about divisiveness and disillusionment [with religion] and to create individuals like yourself, who will then enter society, out of whom, a traitor like [Ayatollah] Montazeri rises."
I kept insisting on my position, emphasizing that my intention had not been to overthrow [the regime], or to cause apprehension and disillusionment [with religion]. I was telling him that he was making a mistake, when the other interrogator came in and noticed that we had already written a few pages. He hit me in the face with the piece of paper he was holding and said, "What is he saying? What is this nonsense? Let me take him to the 'service station' and teach him a course in 'intentionology.'"
He continued: "I could kill you and bury you here, and I wouldn't have to answer to anyone."
Then he said, "Do you want to take a look at your bloodied face in the mirror? If you don't tell me your intentions, this is how it's going to be." Then he kicked me in the leg from behind and dragged me to the door, [saying] "Tell this bastard to put his blindfold on." "Why do you insult me?" I said, upon which he slapped me twice in the face. I put my blindfold on, and they took me to a place called the "intentionology" [or "intention determination"] room. I was standing when they suddenly took both my feet and knocked me down to the floor and tied them together. Then the interrogator said, "For punishment purposes, I'm going to hit you a few times, so your intentions become good." I got a lump in my throat for a moment. He then proceeded to hit the sole of my feet with a stick, saying, "This one is a good intention, this one is a bad intention, this one is good, this one is bad. … Let's see if it ends with a good intention or a bad one." They insulted me, as well, while beating me.
The first few strikes were extremely painful. The blows were so hard that my small toe was dislocated. I don't remember how many hits I received but, once they were done, Mohammadi, with the same cruelty [he had shown up to that point], pulled on my toe to set it. Then he said, "Now, dear Haji (a term of respect used to address clerics), are you all set? Are you all 'aligned' and 'adjusted'?" I replied "I swear to the One you [also] believe in, my intentions were not bad." They helped me up. I could not stand on my feet. They brought in a leather garment that looked like a long coat and had sleeves made of cloth and put it on me. Then they tied my feet to a chair with some plastic bands, sat me in a corner, and left.
I could hear other people being tortured. It seemed like they were doing it in the next room. I don't know whether it was the sound of real torture or not, but it seemed real to me. The torture had taken a hysterical and maniacal dimension. In my condition, I could not move. I had bled from my forehead. The blood had coagulated, and some of it had gone into my eye and irritated me. The sound [of torture] made [my mental condition] very bad. Worse yet, I had my back to the door and was afraid that someone would walk in at any moment and start beating me.
Every few minutes, the door would open and close. A long time had passed and I was moaning.
The interrogator returned, but they did not take me back to the interrogation room. I was in so much pain I could not walk. I was not able to put my shoes back on, so they had to bring in a pair of sandals. Since I couldn't walk, [I kept wanting to sit], but the soldier who was taking me back to my cell told me he would kick me to death if I did.
I was not interrogated for two days. The worst interrogation session was the first one, because of the suddenness of the treatment I received. But the most painful one was the second session, because my feet were swollen, and I received lashes in the same spots with [electrical] cables.
The interrogator would ask me, "How many lashes do you think I should give you?" I wouldn't answer. He started with thirty. They broke me and I could no longer resist.
When the interrogators asked questions, they communicated to me the answers they wanted to hear. When they beat me, they made it clear what I was supposed to say and that, if I said anything other than what they wanted to hear, I would be punished. They would say, "You have to confess and write down that you intended to cause division in the seminary." They would ask who supported me. They were adamant about that. I would ask them, "Why don't you look into my life [and my finances]? I have a seminary student stipend, and when I can't take care of my expenses because I'm studying, I perform prayers and fasting for others [for money]. Yet you want to know who supports me?" They then told me to, "write that Baha'is are providing you with financial support to come up with these subject matters at the seminary."
I was interrogated a total of three times while in detention. In the last session, they only slapped me three or four times in the face. I was detained there for ten days. I did not realize that ten days had passed. I thought it was seven or eight.
When I was first arrested, I made a forceful statement: "You don't have the right to arrest me." But then I realized that these people don't joke around with anybody, and they don't care who disagrees with the regime, cleric or not.
On the eleventh day, they sent me to the Special Court for the Clergy in the city of Sari. The judge was a cleric by the name of Mr. Seifi. When I entered the courtroom, he said, "It is the likes of you who destroy the reputation of seminary students [and the clergy].
The interrogator would ask me, "How many lashes do you think I should give you?" I wouldn't answer. He started with thirty. They broke me and I could no longer resist.
The general population thinks [positively] of the clergy, and filth like you behave this way. You are accused of causing apprehension in the public's mind by creating doubt about religion, instigating seminary students to leave the seminary, and making pronouncements that create divisions in the seminary. State your defense. If you do not accept these charges, I can order that you be interrogated again." I didn't write anything down. I spoke, and the judge himself took my statement and told me to sign it when I was done. I took a look at it in a way that the judge would not understand I was reading it. I then put my fingerprint on the statement and signed it. The judge asked if I had a deed [for bail], and I said that I did not and that I had to inform my family.
At the very start of the court session, I asked for an attorney to represent me at the trial. The judge said no non-clergy attorney could be present at the Special Court for the Clergy. In the entire Mazandaran Province, there were perhaps four clergyman attorneys. I, therefore, was not represented by an attorney at my trial.
In the Special Court for the Clergy, regular attorneys cannot enter the courtroom: only clergymen attorneys are allowed. The judge set bail for me, but my family was not able to come up with it. In fact, my father, who was a supporter of the regime, didn't even want to see me. If they had put up a deed as bail, I could have remained free until the final decision. I was at the Sari prison for three days after the court session and then transferred to [the city of] Babol prison.
In the ten days I spent at the Information Detention Center, the light in my cell was not turned off for even a single second. My cell was like a grave. That is, I could only lie down straight toward the door. The humidity was frightening, and there was no aeration. They gave me a bucket to use to go [to the bathroom], and they only emptied it once every two days. Every evening they would take me to a hallway for a walk, and they would close the doors to the hallway. The first time I was taken there, there was an armed soldier sitting on a chair, keeping guard. They fed me twice a day, and the food was good. Night and day didn't make any sense, since we did not have access to direct sunlight.
I served my sentence at Babol Prison, also known as Shahrbani Prison, from July 15, 2006, to February 7, 2007. The prison was very old and very small. It had a capacity of 100, but there were about four hundred prisoners there. The prison had twelve wards. Ward 1 was for people who had committed financial crimes. Ward 12 was for people who had committed murder. I was in Ward 3, where thieves were incarcerated. The prison had a small courtyard. Newcomers had to sleep on the floor for a long time before they got a bed.
Praying was mandatory in jail. The warden was a man named Mr. Babazadeh. There was also a cleric, who was in fact the prison prayer leader. I asked him to allow me to see Mr. Babazadeh, but he told me to "Get out of there, and do not stand around." I told him that we had once worn the same [clergyman] clothes, to which he responded, "I'm ashamed to wear the same clothes as you." The first few days were hard. I told the prison social worker that my feet hurt, that I had trouble walking, and that my eye had to be stitched up, but nobody paid any mind.
Three days after being transferred to prison, I went on a 10-day hunger strike. I said that I needed medical attention and that I wanted to see the warden. One of the prisoners, who was there on drug charges, begged me to eat some mashed potatoes. He would also bring me lots of liquids, but I refused. After ten days, they put me in a bathroom for 24 hours as punishment. Then I was transferred to solitary confinement and told that I would stay there until I stopped my hunger strike. I was there for four days, and then I stopped my strike, because I had not achieved any of my demands.
I asked for an attorney to represent me at the trial. The judge said no non-clergy attorney could be present at the Special Court for the Clergy.
On August 15, 2006, I was summoned to the warden's office. They gave me a copy of the court sentence. The warden also had a copy, which he started to read. I had been sentenced to one year imprisonment, 74 lashes, [was] banned from government services and from pursuing higher education, whether at the university or the seminary, and permanently defrocked [that is, banned from to exercise the functions of a cleric.]
Then they said I could write any objections I had on the back of the sentence. I stated that an attorney had to write the objection. They said, "You can get help from the prison social worker. He knows a little bit about the law and writes for some prisoners. He can do it for you, too." I was also told that I was allowed to make phone calls once a week.
There were certain points that I stated in my objection. I got some help from the social worker, filled out the paperwork, and sent it. It took more than a month to get an answer, and the court's decision had been upheld. It stated that, due to a non-effective defense and because of the confession of the accused, the sentence stood. I was sentenced to one year's imprisonment and 74 lashes.
I ended up serving seven months of the one-year sentence, the rest of which, as well as the lashes, was pardoned on the anniversary of the Revolution. The rest of the sentence, however, -- that is, the defrocking, ban on education, and ban on government services -- remained unchanged. I was in the general ward until the very last day.
Only my mother came to visit me.
I was finally released on February 7, 2007.
A few days after release, on February 21 or 22, I was summoned to the Information Office, and a new interrogator talked to me. The session lasted around three or four hours, and I was asked many different questions, such as what I intended to do after prison and how my time in prison had been. Then they asked me to provide information on my family and friends on separate pieces of paper. My cousin, for instance, was a member of the Mojahedin, and they told me to write down everything I knew about him.
At the end of the session they secured a written pledge from me, stating that I would provide answers anytime they summoned me, "so they could know how and what I was doing." They effectively let it be known that, from that moment on, they would not allow me to lead my life easily and freely in that town. Therefore, even though I had served my sentence, I had to leave town. That same month, February-March 2007, I left Mazandaran for Tehran, and I would only return once a year when I was summoned by the Security Police.
All the seminaries I had attended approved my moral standing and wanted me to return, but I could not obtain approval [from the relevant authorities], and I was officially defrocked and banned from government service.
After my release, I went to the seminary. That was when I realized what the story was. I had a friend at the seminary named Mr. Akbarzadeh. He was, you might say, the seminary's administrative manager. He told me, "When they arrested you, there was" major house cleaning at the seminary, and all those who were with you were taken by the Ministry of Information. But what they did to you, they did not do to anyone else. Agents showed up with two seminary students, one of whom was the son of Mr. Niazazari, the head of the province's Information Office, and expelled a number of students."
He further stated, "The reformers' and Khatami supporters' time is over. They submitted a plan to clean up the seminaries." In fact, these purges took place in 2005 and 2006, which coincided with Ayatollah Borujerdi's arrest. For instance, there was a seminary in [the city of] Gorgan called Nurmofidi Seminary which belonged to Ayatollah Nurmofidi, where they arrested many of the students. The latter were defrocked by the Special Court for the Clergy and expelled from the seminary.
All the seminaries I had attended approved my moral standing and wanted me to return, but I could not obtain approval [from the relevant authorities], and I was officially defrocked and banned from government service.
I got married when I came to Tehran.
I never got a decent night's sleep after being released from prison. The memories never left me alone. Before prison, I was the type of person who never cried, especially in front of women. But I cried in front of my wife numerous times and for different reasons. She was very sympathetic but couldn't understand where my pain was coming from.
In 2008-09 I needed a Clean Criminal Record certificate in order to obtain a business permit to open a store. I went to the relevant police authorities, where I was fingerprinted. When I received the result at home, it told me to go to the Ministry of Justice, where I was told I had been banned from social activities and that they could not issue a Clean Criminal Record certificate.
I had a very difficult time until I was arrested again in [the city of] Garmsar, in 2009, and taken to solitary confinement 240. I was in solitary for close to two months, if I'm not mistaken.
Second Arrest
My mother-in-law's family was Darvish (Sufi aspirants) and originally from Garmsar. In the 2009 presidential elections, Mr. Karrubi defended the Darvish community and told the regime that it had no right to destroy their holy places. A number of the Darvish community's Hosseiniehs -- a congregation hall for Shi'a commemoration ceremonies, especially those associated with the Islamic month of Moharram, held in honor of the martyrdom of Imam Hossein, the fourth Shi'a Imam -- had been burned and destroyed in various cities. Mr. Karrubi lent them his support and they, in turn, decided to support and vote for him.
My wife asked that our place of work be used as Mr. Karrubi's election headquarters. I really had no say in the matter, since the office had been established with the support of my wife's family. So, our office was put at the disposal of Mr. Karroubi's headquarters.
I was first summoned by the Security Police on June 8, 2009, where I was given an ultimatum to "Be careful not to make any mistakes, or you will be dealt with as before."
They asked who I supported, to which I replied in an agitated fashion, "I have nothing to do with politics anymore. I'm sick and tired of you. I committed a crime once, or so you say, and I paid for it dearly, with every fiber of my being. Now that I am before you, I have no reason to live. I'm a zombie. I can never control my anger. I don't have a normal life. I'm always nervous. And all of this bothers me." The situation in the 2009 presidential elections was such that people easily expressed their criticisms. There was a lot of joy around, and people were in a celebratory mood. The truth was that the regime had given a false sense of freedom in order to make people participate in the elections. This was about ensuring wide popular participation.
My wife's relatives asked me to support Mr. Karroubi. Sporting much anger toward the regime after the June 8 [incident], I went to Mr. Karroubi's headquarters and stated, in a speech, "I support neither Mr. Mousavi nor Mr. Karroubi. They're the same as Mr. Khamenei and Mr. Rafsanjani, and there's no difference between any of them. You can only consider an election as free when there's no system whereby they can present you with a number of candidates and tell you to choose from among them. When there is such a system in place, even if there are four candidates, all four are the same and it makes no difference who you vote for. You're only fooling yourselves. How many times are you going to make the same mistake over and over again?" In my opinion, neither Mr. Mousavi nor Mr. Karroubi cared about the people of Iran. If Mr. Mousavi cared about the Iranian people, he would have sided with them when Mr. Khomeini ordered the mass execution of people's children in 1988. He would not have said, "I did not know." Even after he was informed, he did nothing to defend the people, as if [the killings had occurred] in another land. His claim of support for the people is nothing but [the manifestation of] a thirst for power. And everyone has heard a great many tales about Mr. Karroubi. Worst of all was that they had passed through the filter of the Supreme Leader.
[In any event], I finished my speech, and nothing happened. I was happy. I thought to myself, "This is Tehran and nobody will bother me."
On June 9, 2009, the Babolsar Security Police summoned me and said, "You're not allowed to vote. We will check your birth certificate after the elections and, if we find out that you have voted, you're going to have to go search all the ballot boxes and bring your vote to us so we can see who you voted for."
I told them that I lived in Tehran and that, if I were to be summoned, they would have to do it there. "You sent me away to another town and now you've summoned me to tell me I can't vote. I don't understand. Am I a citizen of this country or not? If not, then give me a letter, and tell me that I'm stateless and I'll go about my business. But if I am a citizen, then I must have the right to vote. You're saying don't vote, [but] these four people have been deemed competent by the Guardian Council. They're the ones who have [approved] these people, all of whom are well-known and have a track record and have been selected by you. They're not nobodies. Why would you tell me not to support them?"
In the June 19 Friday prayers, Mr. Khamenei issued an ultimatum. I was invited to Garmsar by my wife's grandfather and uncle on the same day, so they could thank me. About a hundred people had shown up. There, I said, "There was a time when the parents and the children of prisoners were expecting these gentlemen to do something. It was when these same gentlemen held high-level posts that the prisoners were issued new sentences. The 1988 executions are estimated at more than 3,000. Mr. Mousavi was the Prime Minister at the time, and it is impossible for him not to have known about them, particularly in a revolutionary country. Let's assume, though, that it was not impossible and that he was not informed. Why did he not do anything after he found out? As if nothing had happened in Iran in 1988? They killed all those prisoners, and he is still talking of the late Imam's golden age. Does 'golden age' mean crime against humanity?"
On the night of June 19, 2009, while on the way back to Tehran, I was arrested in Garmsar. I was opening the door to my car when it accidentally hit the face of one of the agents who had come toward my car, injuring him. It was dark and I had not noticed the plainclothes agent, but the rest of the agents thought I had done it on purpose. That was why one of them approached and kicked me. I pushed him and said, "What's the matter with you?" At that point they gave an electric shock to my spine, and I lost my equilibrium and sat down on the ground. They sprayed my face with tear gas, or maybe it was pepper spray, and I grabbed my face and yelled "I'm burning." Then they proceeded to kick and punch me so severely that my eyes were swollen shut, and I didn't need a blindfold anymore. My nose was broken in two places and was completely crooked, and I could hardly breathe. I also had a broken rib, and my entire body was bruised and bloodied. I was positive these people were from the RGC, because the Police and the Information Ministry agents don't arrest anybody in this manner.When they want to make arrests, they don't insult anyone unless they resist. In the past, I had had comings and goings to the RGC's Monkerat [unit] and had seen how they bothered and insulted people when making arrests. I learned while in detention that they were, in fact, from the RGC.
I was then transferred to their headquarters. I couldn't see anything inside the detention center. I had a blindfold on, and my eyes had swollen shut. A man came in and said, "Is he the one who hit our agent? The bastard badmouths the Leader and instigates people to do a sit-in. I'll put a stick up his butt right now."
Then he proceeded to push something resembling a club inside my rectum, causing a tear. Because of the great pain I had in that area, I could not have bowel movements for a long time after that incident.
I was bleeding, and I had almost passed out because of what they had done to me. I noticed two people were carrying me to a room. I was lying there, barely alive, when I heard someone say, "Haji said to take this guy to the hospital, since he might die, and we'll be blamed for it."
Two agents took me to Garmsar Hospital. I was operated on because of a tear above my lip. Two agents were assigned to stand watch outside my room and another one inside.
They transferred me back to the detention center the next day and left me alone. They kept me there three or four days. During that time, I was taken to the criminal police offices to be fingerprinted for a background check. While there, I noticed one of the soldiers speaking the Mazandarani dialect. Being from Mazandaran myself, I understood what he was saying. I was wearing a blindfold but started talking to him in Mazandarani and told him that I had been in detention the past couple of days and that no one knew where I was and probably thought I was dead. I asked if I could give him a number for him to call [and inform my wife]. He said, "Wait, I'll get the number from you when these people leave." Once we were alone in the room, I gave him my wife's phone number. After I was released, my wife told me, "Two days after your arrest, someone called and said that you had been arrested but that you were doing fine, and then hung up."
Once the result of the background check came back, the interrogator told me that my situation was a security [issue] and that I could not stay there. They therefore transferred me to the Revolutionary Court Branch 3 for Security [Matters], accompanied by two agents.
There, I met two judges: Judge Shahmirzadi and Judge Bayat.
I was first taken to the basement of the court building, to be held until the start of the session. After noon prayers, one of the agents that had accompanied me took me to the third floor, Branch 3. In addition to Judge Bayat, there was a secretary. The agent and myself were also present.
At the beginning of the session, I protested and said, "This is the condition I'm in, Your Honor. Is this the Islam you're talking about?" "Shut up," he said.
- A judge must be impartial.
- I'm impartial.
- You're not.
- If you can prove that I'm not impartial, I will accept anything you say.
There was a picture of Mr. Khamenei above him, so I said, "Your Honor, I have a problem with the picture above you. How can a judge who is supposed to be impartial hang a picture of someone above himself with whom I have a problem and then expect to judge me in an impartial manner? You are a supporter of that man and that's why you have his picture up there. And this shows you're not impartial. Now you want to make a judgment, a decision, between me and Mr. Khamenei. How will you declare your impartiality?"
"I will teach you how to solve your problems," he said.
I told the judge that I had been beaten and raped, to which he replied, "Why do you lie? You're all the same. You damned liar. You resisted arrest. Our agents hadn't done anything to you. The people of Hezbollah[4] saw you beating our agents, and that's why the people of Hezbollah beat you." I retorted, "Your Honor, the place where I was arrested was deserted. Where could people possibly have come from to beat me at that time of night, in the middle of the desert and on the principal road [outside the city], let alone for you to know whether they were people of Hezbollah or not. Your agents were the ones who did this to me."
"I'll order a 'technical interrogation' to see whether you've been raped or not," the judge stated, "to see whether you've been sexually molested or not. Then it will be determined that you're lying." At that moment, I did not know what he meant by "technical interrogation." I thought that someone would come and respectfully ask questions. I had no idea that they were planning to do something drastic to me. The court session lasted less than 40 minutes, and I was then turned over to Evin Prison.
There, they first took my mug shot, then I was transferred to the duty officer's room in Andarzgah ["guidance area"] 8, if I'm not mistaken. They took my clothes and gave me a plastic bag containing a towel, sandals, and a blindfold, which I had to use when going from place to place.
On the third or fourth day of detention at Evin Prison, the interrogations started. The interrogator did not ask me a thing (who I was, where I was from, etc.). They immediately handcuffed me, tied a piece of cloth to my hands, and hanged me from the ceiling. The interrogator then said, "I'll show you sexual molestation." They started to beat me and burned the skin on my penis with a cigarette or something resembling the tip of a lit cigarette. The burn was so severe that it did not heal for six months.
The interrogator wanted me to write down that I had never been sexually molested and that I had lied. They ended up getting a statement from me, written on the Evin Prison infirmary letterhead and bearing my fingerprint [as signature], saying that I had not been sexually molested, had not been beaten, and that it was [not the agents, but] the people, who had beaten me in the street when I was being arrested.
They got this statement from me for a variety of reasons. If, for instance, I died upon release because of the torture I endured during detention, they could deny everything by showing the statement. Another reason would be that, if I went to the Medical Examiner's Office to lodge a complaint for injuries sustained during detention, they could say that I was lying and that no such things had ever happened there!
While I was in detention, the chief of Police Precinct 118, Colonel Nabiri, and another officer had searched my home and my office and taken my computer, writings, and notes that I had taken regarding the Prophet's life, and on the book "History of Teval," as well as a number of other books, including "Twenty Three Years," by Ali Dashti, Ayatollah Montazeri's Memoirs, "Islam and Moslems," and "Allah in Blood," and had turned them over to the RGC. One of the things they accused me of during the interrogations was that I intended to make copies of "Twenty-Three Years." I told them, "Research is what I do. I read and write. I have more notes and writings than I have books. I have always written, always read, and [have always] researched various subjects."
The interrogator said, "You want to create doubt about religion, and you want to put forth subjects that cause apprehension in others about their beliefs." The interrogator finally concluded that he had to consult with the seminary [and religious authorities] about my research, which they did. I also wrote a letter to the seminary and stated that I was a researcher and [that] my job consisted of conducting research on various religions. The seminary wrote a letter to the Revolutionary Court, containing my resume as well as the research I had done on Islam, and on Shi'a Islam, in particular. I was cleared of the charge of reproducing the book because of that letter.
The other subject they brought up in the interrogations was [my participation in the elections]. "A few days before the elections, you were summoned and told not to participate. Why did you? Why did you go?" they asked. "It was a family gathering, my wife's grandfather and uncle had invited me. We had dinner, and they asked me a bunch of questions," I replied. "What kind of questions? Why did you respond to those questions in that fashion? You noticed that people had taken to the streets, and you wanted to further instigate them to conduct sit-ins and protests," they stated.
"You are accused of being a member of the so-called Green Group," the interrogator said. "I hate Mousavi and Karroubi. They are thieves. I will show proof that they have the blood of the people on their hands. How can I support them if I'm against them?" I replied. "You put your place of work at the disposal of Green Movement supporters," he said. "And that means I am a member of the so-called Green Group? What is this group? Where are its headquarters? Who is in charge of the group? Tell me so at least I know what [organization] I have become a member of," I stated. "Oh, so now you want to be a smart ass, you two-bit akhund? (Cleric. Can be interpreted as demeaning.)"
At the last interrogation session, they asked me to present my final defense regarding reproduction of the book "Twenty-Three Years."
I was interrogated three times at Evin Prison, and I had blindfolds on during the interrogations. There were two interrogators, but I only heard one speak. The interrogations went on so long that I would become sleepy, but they would not let me sleep, saying I could only sleep once I had answered them.
During one of the sessions, the main interrogator's phone rang. It was his wife. The same man who had beaten me so severely now spoke very gently to his wife. I seized the opportunity and looked around the room from under my blindfold. I noticed a movie camera in recording mode with the red light on. They had not told me anything about recording the sessions.
A month after my detention at Evin Prison, I was handed a copy of a document, signed by Mr. Dehnavi, which stated, "On July 20, 2009, I, the undersigned, the investigating judge of the Tehran Revolutionary Court Special Branch for Security [Matters], investigated the case involving A.M, son of Mohammad Taqi, charged with sedition and propaganda against the holy regime of the Islamic Republic and detained since June 19, 2009. A month has passed since bail was set. The defendant is, however, still in detention. On the other hand, the adjudication of the case has not resulted in a final order. Whereas there is no possibility of conversion [to a lesser offense] and/or a mitigation order, due to the defendant's past record, and based on the [relevant] law enforcement authority's report; then, pursuant to the Law Establishing General and Revolutionary Courts, Article 3 (d), the one month detention order is renewed. The Court shall expeditiously apprise the defendant of this decision so that, in exercising his rights, he may object to said order if he so wishes."
When they set bail, you can put up a deed [as collateral] and be released. But they wouldn't even tell my wife about bail having been set. This was the most obvious breach of their own laws. They set the toughest bail for me, and Vajh-ol-Zeman (cash, deed, or bank guarantee), which I could have paid, because I had a deed.
Ultimately, with the help of certain influential people who had been following up on my case, I was released on August 11, 2009, 54 days after being arrested, on 50 million tumans bail. The signs of torture were still visible on my face and body. At Evin Prison, I spent two months in a cell outside the general ward. Three days prior to release, I was transferred to a "suite." There was a section at Evin they referred to as a "suite." These suites had a capacity of two or three people maximum but six people were kept in them. The entire time I was in detention, not once was I allowed to contact or visit my family.
Evin Prison has two entrances. One is on Yadegar-e Imam freeway, and the other is in the back of the prison, toward [the village of] Darakeh. On the day of my release, I was directed outside the prison from the back entrance, holding a black trash bag containing my personal effects. The clothes I was wearing were all torn and bloodied. My wife and her father were looking for me outside, and they did not recognize me at all when they first saw me.
I lost a lot of weight while in detention, because I was given mostly liquid food, like soup, that I would eat through a straw. This was due to the fact that I had an injury and swelling around the lip area and an injury to my rectum, and eating regular food had become difficult. The prison authorities would also give me a painkiller with my food. At the time of the arrest I weighed 220 pounds and, upon release, 163 pounds. I'm about 5 feet 10 inches tall.
Upon release, I underwent two surgeries: one for [the injury to] my nose and the other for the tear at the extremity of my intestine. I was hospitalized at Sorkheh Hessar Hospital for 5 days. I subsequently spent time at Meimanat Hospital for psychological problems.
There were visible bruises on my face and body, which the doctor could easily discern. They said as much in their medical diagnosis documents issued by the doctor and the hospital. I was always very nervous after my release and couldn't control myself. I thought I would never be able to tell others what had happened to me. I even felt ashamed to look my wife in the face. I was simply a zombie.
I contacted Voice of America when I was released. Less than two days later, my cell phone was cut off. At first, I thought I hadn't paid the bill. I went to [the] Communications [Office] and paid it and asked them to turn my cell phone back on. The person in charge looked at his computer and said, "I can't reconnect. Mr. Qanbari from Communications' Herassat (office representing the security apparatusin all governmental and non-governmental departments, organizations, and institutions) has ordered not to reconnect. It's a court order." From there, I was sent to the Communications building in Vanak Square. The Communications Herassat gave me a letter of introduction to take to the general court on Jashnvareh Street.
The general court asked my phone number and my wife's, as well as our home phone number. Then they gave me a letter that would allow me to make an inquiry about them. On September 20, 2009, I went to the Prosecutor's Office for the 4th District, Assistant Prosecutor's Branch 9 on Resalat Avenue. With a one day delay in responding to my inquiry, the general court sent my case to the Tehran Revolutionary Court's Assistant Prosecutor's Branch 2. I was summoned once more by the revolutionary court on the charge of contact with foreign and anti-revolution media. They set bail when I got there, and I was free pending trial.
I got a text message from the phone number 113, which belongs to the Ministry of Information. It said, "Dear subscriber, any contact with foreign media and participation in protest gatherings is prohibited pursuant to articles … ." The articles had nothing to do with what they were talking about. For instance, one of them was an article from the Islamic Penal Code that dealt with slandering a minister or vice minister. I got a number of these text messages intermittently.
Ultimately, a judgment was issued on November 22, 2011, while I was free on bail, and was communicated to me via a phone call. On January 30, 2012, it was communicated to the person who had put up my bail. The sentence order stated that I had been convicted of activities against the regime of the Islamic Republic, jeopardizing national security, causing public apprehension, and membership in the so-called Green Group, which are instances of crimes enumerated in Articles 499, 500, and 512 of the Islamic Penal Code.
I was sentenced to three years and six months imprisonment. Before leaving Iran on 24 October 2011, I lodged a complaint at the Court of Judges because they didn't accept the bail they had requested when we presented them but I didn't follow up on it. In effect, I ran away. A few days after I left Iran, an in absentia order was entered.
After I left Iran, my wife contacted me and said that, pursuant to a decision of the General Court Criminal Branch 1026 sent to our home, I had been sentenced to four months imprisonment and payment of Dieh in the amount of one hundred and twelve Dinars, for breaking a nose. The plaintiff's name was Payam Pazuki, who was one of the agents I had come in contact with during my arrest. I had been sentenced to three months imprisonment for disobeying the agents' orders. The judge's name was stated as Mr. Khajeh Khessan.
The court decision stated that, "the proceedings had come to a close with God's help." They had issued a sentence, taking into consideration God, instead of the facts and the evidence.
At present, my house is seized, because it was put up as collateral and will be expropriated if I don't show up. Notice has been issued, and the decision will be final within 20 days thereafter. We can appeal the decision within twenty days, in which case it will go up on appeal. I have put up 50 million Tumans, in collateral, in the form of a deed to a house, and I have to pay that sum [to release the house]. That does not mean that such payment would set me free. I will have to serve any sentence that still stands as soon as I go back to Iran. But the guarantor will still have to pay that money.
During my stay in Turkey, as an asylum seeker, , I wrote an internet letter to Ayatollah Gorgani and another ayatollah, in my real name, and posed a religious question: "If, during the month of Ramadan, a wife plays with her husband's penis, does that void the [husband's] fast?" The answer came back: "If he does not ejaculate, it is fine." This is a very specialized question [from a religious standpoint], and I already knew the answer myself. But I wanted to hear the response of an ayatollah [who is the highest religious authority in Shi'a Islam]. I distributed the answer to various websites and sent a number of articles in this regard to a Facebook campaign called Criticizing Islam.
In the past, seminaries were independent and managed in the traditional way. Now, however, they are under the Supreme Leader's control and constitute one single system.
The result was that, in the summer of 2012, my father was summoned to the Information Office for the first time. My father was a religious man who had never had a problem with the regime, but the poor guy was put under a lot of pressure for [what I had done] and [was] summoned multiple times to the Information Office. One of the reasons was that they wanted me to present myself to the [Iranian] embassy and return to Iran.
In the meantime, I received threatening phone calls from a three-digit number, telling me to go to the Iranian Embassy in Ankara. But when they realized these threats had no effect on me, they said, "Come to the Embassy. We just want to talk." Ultimately, they released my father on the condition that I never bring up such issues in the form of questions to the ayatollahs, thereby forcing them to respond, and then publishing the answer on the internet.
Unfortunately, however, a few days after being released, my father died from a cerebral hemorrhage, due to a nervous shock. This was the medical examiner's diagnosis.
Currently, I myself am not in a favorable psychological state. I can't sleep for long, I sit awake for hours and think. I think for such a long time that I fall asleep. I don't want to be around people, and I don't feel like talking. My wish is to be a normal person like everyone else, but it's not possible.
The Center for Seminary Management was established after the revolution. The center for the Qom Seminary's management is the Qom Management High Council. This Council determines who can and cannot be an ayatollah.
In fact, if I knew [with certainty] that the Islamic Republic would execute me and not torture me, I would willingly return to Iran and be put to death in my own country.
About the "Hozeh" (Seminary)
There are three important seminaries in Iran.
The general portion of seminary [education] lasts six years. The clerics in [the city of] Qom usually study those six years, or Level One, and become clerics. In the past, one could study for only three years and become a cleric and wear the clergy garb. That is no longer the case, and a person must study the full six years in order to be able to wear the clergy clothes. Then there is Level Two, Level Three, and Level Four, which is the religious scholar [at an] expert level [who] has no time limit.
All seminary students ("Talabeh", plural "Tollab") have a special code with which they can be identified.
The largest seminary is Qom's "Hozeh ye Ma'sumieh," which has around 1500 students. All of the RGC's special [clergy] forces are selected from this school. Imam Hossein University is another important school where RGC [clergymen] are selected. In cases where an ayatollah protests [an issue or a decision] or makes objections [to a selection], those [selected RGC] individuals are sent as protesting clergymen to the ayatollah's house, in order to carry out acts of sabotage. For instance, Messrs. Sane'i, Montazeri, and Shirazi's houses were repeatedly attacked and damaged by the Ma'sumieh seminary students.
In the past, seminaries were independent and managed in the traditional way. Now, however, they are under the Supreme Leader's control and constitute one single system. Before, the tuition was paid by well-known ayatollahs, such as Ayatollah Sistani, Ayatollah Fazel, Ayatollah Makarem Shirazi, who would each put up a certain sum of money that would become a monthly stipend for the students. After a while, however, they announced that no one was to pay more than the Supreme Leader. His office now pays the students' main stipends and insurance directly. If anyone listens to music or reads books outside the realm of religion and what is being taught at the seminary, particularly books that deal with opposing views, that person will be dealt with accordingly.
When a person becomes official in the seminary, he can no longer be expelled unless the Special Court for the Clergy determines that the cleric has done something contrary to the prestige of the clergy, in which case he will be exiled.
In Qom's seminary school, the "Tollab" ("seminary students") were in contact with more religious authorities [than those in other places].
There are many well-known [religious] authorities in Qom who teach [the course of] Kharej e Feqh, such as Ayatollah Javadi Amoli and Ayatollah Razini, who were once the heads of the Haqqani School. Messrs. Yunessi and Hosseinian were students at the Haqqani School.
The Qom seminary has a very old structure, and its chambers date back to before the Qajar Dynasty. There are eighty chambers there.
At present, four "Hojjatoleslams" can select ayatollahs, even though they rank lower [in the hierarchy]. Many Islamic scholars and authorities have therefore opposed this plan.
The Center for Seminary Management was established after the revolution. Run by the Qom [seminary], its task is to supervise all seminaries in various cities and towns, with the exception of Khorassan Province. The latter, although initially supervised by Qom, started its own Khorassan Management Center, which supervises all stages of education, examinations, and the like.
The center for the Qom Seminary's management is the Qom Management High Council. This Council determines who can and cannot be an ayatollah.
In the past, in order to become a "Talabeh," one had to take an entrance exam, do an interview, and be accepted [if qualified]. A year later, he would take another exam and be officially accepted. Currently, however, in order to become a student, an individual must first be approved by the Information Ministry, which will then send an official approval to the relevant seminary. Otherwise, the individual cannot pursue an education. This is an official approval of the individual's moral and family [standing].
Ayatollah Yazdi is in charge of the Qom Management High Council, and Seyyed Ahmad Khatami is second in command. These radicals have established their own circle there. Previously, there was no system for the selection of ayatollahs. Currently, however, in order to implement Mr. Khamenei's wishes, the Qom Management High Council has been engaged in selecting ayatollahs and/or stripping the established ones of their authority. Ayatollah Yussef Sane'i is an example of the latter practice. The system of selection is implemented by the Qom Management High Council and under the auspices of Mr. Yazdi and the radical clerics. The person in charge of the Management Center is Ayatollah Moqtada'i.
At present, four "Hojjatoleslams" can select ayatollahs, even though they rank lower [in the hierarchy]. Many Islamic scholars and authorities have therefore opposed this plan.
At the seminaries, the students can only support the president if the head of the seminary deems appropriate and that is because each seminary supports a particular faction.
Most students are [spoiled] children of the elite, whose fathers hold important positions in the regime. The latter enroll their children in seminaries so that, after a few years, they can find them a [suitable government] position. The system in seminaries had become like the secular education system, where you had to pass the necessary courses in order to be accepted for the following year's curriculum. But children of the elite can go to the next level without having completed the previous year's curriculum, and not be held back.
[ABF's interview was done 17 February 2012 and 31 May 2013]
[1] An important book of reference in Shi'a Islam: "Fiqh" or jurisprudence
[2] Another book of reference in Shi'a Islam jurisprudence
[3] Dealing with contracts in Shi'a Islam and based on a seminal book of the same name
[4] Refers to religious people who are sympathizers of the regime