Victims and Witnesses
Fathers Of Death Row Prisoners Write To President Rouhani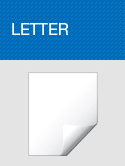 Boroumand Foundation
June 19, 2014
Letter
Your Excellency, Dr. Hassan Rouhani, honorable President of Iran:
With greetings and salutations,
We, the families of Hamed Ahmadi, Jamshid Dehghani, Jahangir Dehghani and Kamal Molaee, the Sunni prisoners on death row, would like to inform you that our children, who belong to the underprivileged social group, [Iran's] Sunnis, have been sentenced to death in unfair trials and without benefiting from the services of defense attorneys.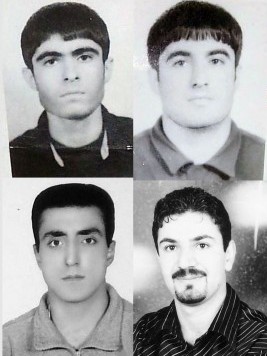 These trials, with sessions lasting less than half an hour, have completely ignored their defense. These individuals were never involved in any armed or violent actions and were only engaged in preaching the fundamentals of Shafi'i religion and monotheistic beliefs. To date, there is still no evidence against them except the false confessions obtained during interrogations where they were tortured. These interrogations were carried out for two years, during which they were held in solitary confinement.
Our children have lived on death row for four years and have suffered a great deal of mental and psychological torture. The torture includes being taken to the execution poles several times, only to be returned to their cells after suffering unimaginable mental and psychological torments. Though, fortunately, they have been spared execution, the mental anguish resulting from these actions are jeopardizing their psychological and mental health. On the morning of Saturday 14 June, they were returned from the execution pole to the Quarantine [Ward] in the Death Row Section of Ghezel Hesar prison (assigned to prisoners whose sentences are about to be carried out) in Karaj. They were also taken to the execution poles in the past two days and every time they were returned to their cells after much psychological anguish. Right now they are still being kept in that same section while wearing the special clothes for prisoners awaiting execution.
You have made prudence and hope the mission of your government and have declared yourself to be the president of all Iranians. You have stated that you want Iran for all Iranians. We, the families of these prisoners, implore you to uphold your promises and do whatever you can to revoke these tyrannical rulings and lift the shadow of death hanging on these prisoners.
Habibollah Ahmadi – Khoda-Rahm Dehghani