Death Penalty
Somehow My Children and I Were Executed Along With Alireza: On the Impact of Death Penalty on the Convict's Relatives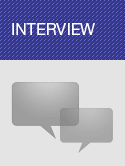 Abdorrahman Boroumand Foundation
February 4, 2014
Interview
My Husband Has "Amnesia"
Shargh: Even now, when the execution night is mentioned, she shivers and gets a lump in her throat. Alireza – the execution survivor from Bojnourd – will never feel the threat of death, yet he is still in jail and his family is in a bind. Alireza's wife, along with his three children, is living in a poor neighborhood on the outskirts of Bojnourd and is cared for by the Rescue Committee (Komiteye Emdad). She says that the landlord has asked her to leave, her son has dropped out of school, and her husband is suffering from amnesia. The 32-year-old woman, in an interview with "Sharq," explains her situation.
How did you feel when you told your husband is still alive?
I really did not think this would be your first question. My entire body is shaking. I felt pretty bad. Whenever I remember that day, it's as though I had died and come back to life again. In order to properly explain my feelings to you, I have to say that I was also executed with Alireza. Or, rather, my children and I were executed along with Alireza. It was very bad.
Did you know that your husband had been sentenced to death?
It was not a secret. Everyone knew that Alireza had been sentenced to death. I went to see him every week. Some weeks, because I could not gather the money for my trip, I would not go. But I would try to see him regularly.
Did you know when they were supposed to execute him?
No, I did not know. One day before the execution, Alireza called and told me to come to the prison. I asked, "What happened?" He said, "I don't know. The warden said that if you like, you can see your family." It was as if my heart had been ripped out of its place. Sometimes, when I went to meet my husband, I would notice that when they unexpectedly called for a meeting, it meant that they were about to carry out an execution. Then they told us that anyone in his family could visit Alireza if they want. My children and I, along with my husband's brother, went to the prison. It is there that we found out that they were going to execute Alireza the next day.
What did you talk about at the meeting?
How can one talk in such situations? Poor man! He had cried a lot. I know Alireza's eyes. They were very red. He said, "They called me from my ward but did not take me back inside. They said, "You have to go to solitary confinement." Then, I found out that they were going to carry out the execution order." Of course, he would try to control himself in front of us. He held the kids in his arms, smelling and kissing them. He talked to his brother. He caressed my head and hugged me. He said to me, "Apart from everyone else, you know that you will always be in my heart. I love you very much. I will do anything for your love." You know, Alireza and I really loved each other. We were such a unique couple. I said, "Alireza, I don't want to lose you. He said, "Don't cry or I will go crazy." Then he laughed and said, Look I am smiling. Whatever God wants will happen." When he was leaving, I felt as if my heart had been ripped out.
How did you find out that he was alive?
I did not sleep that night. I hit myself and I cried. The children were not doing well either. They were crying a lot. When the morning came, we wore black and started mourning my husband's death. My uncle went to pick up the body. It was around 9 am that he called and said that Alireza was alive. I said, "Uncle what are you talking about? You mean they did not execute him?" They did execute him", he said, 'but he stayed alive. I was in such a state - I could not believe it. The chief of the hospital had named Alireza, "the Execution Survivor." When my uncle had gone and said, "I am here for Alireza's body," they had asked him, "Do you mean you want the Execution Survivor?" He is in the ICU. My uncle called and said, "Your husband is alive," meaning that I saw God's power with my own eyes. Mourning turned into a wedding and a celebration. I served sweets to the entire neighborhood.
How did you feel when you saw your husband?
I felt like I am feeling now telling you this. It was like I was dreaming. I couldn't believe it and I held him in my arms. He didn't say anything. They had told us to prepare ourselves for anything; that he may be paralyzed. But thank God, he is much better.
Now, how is your husband doing?
He has amnesia. He does not remember many things.
You mean he doesn't remember that he was executed?
Now he doesn't remember. Every time I go to see him, for a few minutes he stares at me like a stranger.
How do you talk to him?
I'll introduce myself and say, "Alireza, I am your wife. Take a good look and hold my hand." After I repeated it a couple of times, he recognizes me. He'll say, "I remember." I'll say, "Alireza these are your children. Look at your daughters." He thinks again. Then he will remember the children. He has lost his memory. Since he doesn't have access to the proper medication in prison and they don't take care of him like when he was in the hospital, his amnesia has gotten worse. Every time that I go there, I'll have to explain to him that "You were executed but you survived." Yet, he forgets again. He is not in a normal state.
Did the doctors say why he is this way?
They say there are two reasons. Oxygen did not reach his brain, and he is also suffering from the shock of experiencing the execution. They say that he needs a lot of care to get better.
What can be done for his recovery?
We have to bring him home so we can tend to him. We have to give him good and nutritious food. He should be with his family until he can remember us better.
Has Alireza's lawyer spoken to you about your legal remedies?
The only way is to place 300 million tomans ($120,000) bail, so he can get out. But what can I do, I cannot get that kind of collateral. That is not possible for me. I am so poor that I can't even support my family.
How do you support your family?
We are covered by the Rescue Committee. I get 60,000 tomans ($24) every month. I also get subsidies. With this money, I have to support my family and also pay rent. And [I have to pay for] Alireza's expenses.
Where is your home right now?
It is outside of Bojnourd. We live in the ourskirts of the town. It takes about 20 minutes to drive from where we live to town. My children have to go to school in town. But now my son has not been to school for a week.
Why?
We can't pay for the transportation. He told me, "Let my sisters study." It's no problem if I don't attend school. My son made a sacrifice. He is in his second year of high school. He is a very good student. But we can't afford it. He has to pay 500 tomans ($0.2) to travel from where we are to where he goes to school. This is already 1000 tomans ($0.4) per day. We could not pay for it. When I visit Alireza in prison, for example, my car fare is 600 tomans ($0.24). Last week, they told me to buy medication for him. I took the prescription to the pharmacy and I bought the medication. Then I returned to the prison. The medication cost about 11,000 tomans ($4.4). I don't have the money to pay. God knows I have no money. We paid a 4-million-toman ($1,600) deposit for the house, and I pay 10,000 tomans ($4) for rent. The landlord wanted to raise the rent. The house has no facilities. In the kitchen there is not even one cabinet, so I put my plates in a basket. Of course, that's not the problem. This was my destiny, but the landlord has given me notice. He says you have to go or pay more money. What should I do in such a situation?
Did go looking for a new home?
Which house? [You are dreaming]. The landlord says he cannot refund the 4-million- deposit so that I could leave. I had also borrowed 1.5 million tomans ($600) to pay the deposit for another place. But the new landlord said, "You either pay the entire amount and move in, or I will refund you the deposit." So I took the money and paid back those who had lent to me. Now my landlord has thrown out my things out on the yard and is telling me to pay more money or leave.
So now you are living on the street?
We lived on the street for one day. How could I manage with three children? My brother mediated and told the landlord, "Let her stay here for a several months until we find a cheaper place." It seems that my misfortune has no end. Amidst all this, now the landlord asks me for 300 million tomans ($120,000) as collateral. Can anyone talk sense to him? If we had this kind of money, my husband would have never sold drugs. It is misery that has led us to where we are. We don't have bread to eat at night.
I hear you work?
When Alireza was arrested, our meager income was cut too. He used to move drug around for another person. The money was not his. It belonged to someone else. When he was arrested, we became very poor. I worked in people's homes. In these four years, I didn't cause any dishonor for him. … He embarrassed me, but I protected his reputation.
Why did you do such a thing for your husband? Why did you not leave him?
We were in love. He was my cousin. I loved him as a teenager. He was a real man. Hopefully, God will not take him from me. I really love him. Our love was famous in the family. Even now, I will protect his reputation. He has hurt my feelings. But I love him. Alireza was a pure man. God is my witness; he was honorable and not aiming for people's money and honor. He also loved me very much. But, well, misery is a horrible pain. It leads a person to many paths. However, he did not [do anything to dishonor others]. He mostly paid attention to his own life.
Isn't your family helping you so you don't become homeless?
People have their own preoccupations and misfortunes. Some of them have helped. But for how long can they do this? If I can get Alireza out of prison and care for him for several months at home and have the children around him, perhaps his amnesia will be cured. I insist that my son goes back to school. Misery is my lot, but I want God not to give [my children] the same fate. If the children study, things will be different for them. If it wasn't for the cost of the medication, then perhaps I could pay for my son's cab. But now it can't happen. At least God gave us Alireza. You know, Alireza had told me, "You are the jewel of my life. I will fix everything," but the poor man got caught.
So what do you want from the authorities?
My request is that, now that they have been kind enough to forgive him, they help me make a living. Alireza will not break the law anymore. They should come and see our situation. They will empathize with us. They should come and see my children's fate, so that they realize why Alireza became a drug dealer. In a few months, the landlord will throw my stuff out. Then what do you expect me to do? Now that God wanted my husband to live, at least they should help us live. This situation for me is like being dead. I no longer can sit around and wait until my son commits a crime in order to provide food for us and then be arrested and [punished] like his father. It is now that we need protection. They cannot let us live in misery and then wonder why this or that happened. Shouldn't someone come and ask, "What is the source of your problems? Why did your husband become a drug dealer?" They should come and see our living situation. I live in a place where, if my child gets ill in the middle of the night, there is no way to take him or her to the hospital. We need help. People can endure poverty and need to some point. Thank God, our children are healthy and do not break the law. But authorities need to pay attention to miserable people like us. God is my witness: sometimes I don't even have enough money to buy a piece of bread.