Amnesty International
Student Activist Given Seven Year Prison Term in Continuing Crackdown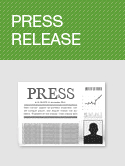 ‍Amnesty International
March 3, 2014
Press Release
Iran's authorities must quash the conviction of a 27-year-old student who received a seven year prison sentence because of her peaceful political activities, said Amnesty International.
Maryam Shafi' Pour had been a member of opposition leader Mehdi Karroubi's presidential campaign during the 2009 elections.
"That a student could be jailed for seven years merely for peacefully expressing her views or supporting an opposition politician defies belief. Maryam Shafi' Pour should be immediately and unconditionally released and allowed to continue her studies. She should not spend the next seven years languishing in Evin Prison," said Hassiba Hadj Sahraoui, Deputy Director for the Middle East and North Africa Programme at Amnesty International.
Earlier the student had been barred by the authorities from completing her university education because of her political activism at university. Many other students are still denied the right to pursue their education because of their peaceful human rights or political activism.
During a wave of protests that followed Iran's 2009 elections scores of students were arrested and faced vaguely worded charges on national security grounds, in a clampdown on dissent. Maryam Shafi' Pour is the first student arrested on such charges since President Hassan Rouhani came to power last year.
"Maryam Shafi' Pour's conviction is a chilling reminder of how little Iran's human rights record has changed since 2009, when students were arrested in droves during post-election unrest," said Hassiba Hadj Sahraoui.
"Iran will be at the 25th Session of the Human Rights Council at the end of March rejecting any criticism of its human rights record but, as long as people like Maryam Shafi' Pour are sent to prison, this will be little more than rhetoric and business as usual for the Iranian authorities."
Maryam Shafi' Pour was arrested on 27 July 2013 after obeying a summons to appear before the Prosecutor's Office at Evin Prison in Tehran. After her arrest she spent over two months in solitary confinement, with no access to a lawyer. On 2 March 2014, the Revolutionary Court of Tehran found her guilty of "spreading propaganda against the system", "assembly and collusion against national security", and "membership of the Advocacy Council for the Right to Education" which is not officially recognized by the Iranian authorities