The Judiciary
Excerpts From Tehran's Revolutionary prosecutor's Press Conference on the Execution of Political Prisoners in 1988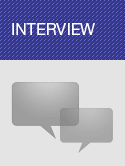 Abdorrahman Boroumand Foundation
July 13, 1988
Interview
News Agency:
In a press interview, Haj Aqa Morteza Eshraqi, Tehran's Revolutionary prosecutor, answered reporters' questions on the recent overhaul in the Office of Revolutionary Prosecution and its campaigns against corruption and drug addiction, its al-Adyat project [Qur'anic verse on raiding the enemy], and its plan to raise the punishment for crimes of making, distributing, selling and transferring addictive drugs.
At the outset, in a report on the status of Tehran's Office of Revolutionary Prosecution, he described the functions of the various sections of this Office which, according to him, is being run by a fully coordinated personnel under a single director. Mr. Eshraqi further stated that there are four sections in the Office that cover and investigate public and economic crimes and embezzlement of government's funds, supervise and hold in trust the properties of former regime's operatives, and prosecute those involved in crimes related to addictive drugs and banned activities. He added further that Tehran Office of Revolutionary Prosecution includes 12 courts and 50 investigative bureaus which have jurisdiction over the towns of Damavand and Varamin.
Confronting the Deviant small [dissident] groups
On the issue of confronting the deviant small [dissident] groups, Tehran's Revolutionary Prosecutor stated that since these individuals rebellious and at war [with the Islamic republic], the office of the Prosecution continues its efforts to pursue and investigate their acts. So far, the revolutionary courts have tried many cases involving such acts and rendered the appropriate verdicts.