Amnesty International
AMNESTY INTERNATIONAL REPORT ABOUT IRAN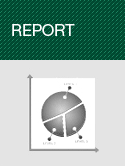 April 30, 2006
Report
Background

The political stalemate of the previous year continued until the election of a new president in June. Over 1,000 presidential candidates were excluded from the election by the Council of Guardians, which reviews laws and policies to ensure that they uphold Islamic tenets and the Constitution. All 89 women candidates were excluded on the basis of their gender under discriminatory selection procedures known as gozinesh. There were reports of arrests of people demonstrating against the elections. Up to 10 people were killed in separate pre-election bomb attacks in Ahvaz and Tehran, and six others were killed in a bomb attack in Ahvaz in October. The authorities faced armed opposition from Kurdish and other groups.

The election as President of former Revolutionary Guard Special Forces member Dr Mahmoud Ahmadinejad, who took office in August, completed the marginalization of pro-reform supporters from the political process and led to a concentration of power in the Office of the Supreme Leader, Ayatollah Sayed 'Ali Khamenei. In October, the Supreme Leader delegated some of his supervisory powers over the government to the Expediency Council, headed by defeated presidential candidate Hojjatoleslam AliAkbar Hashemi Rafsanjani.

Relations with the international community remained strained over human rights and Iran's nuclear programme, particularly after Iran announced in August that it was resuming uranium enrichment for civilian purposes. Iran accused foreign governments, particularly those of the USA and UK, of instigating unrest in border areas; the UK accused Iran of aiding anti-UK insurgency activities in Iraq. The European Union-Iran human rights dialogue was suspended because of diplomatic tensions.

In December, the UN General Assembly passed a resolution condemning the human rights situation
in Iran.

Repression of minorities

Discriminatory laws and practices remained a source of social and political unrest and of human rights violations, particularly against Iran's ethnic and religious minorities. In July the UN Special Rapporteur on the right to adequate housing visited Iran. He found discrimination in the distribution of resources, and in access to and quality of housing, water and sanitation in areas populated by minorities.

Arabs

In April, at least 31 Arabs were killed and hundreds injured during clashes with the police following demonstrations in Ahvaz and elsewhere in Khuzestan province. Hundreds of other people were detained. The demonstrators were protesting against a letter allegedly written by a presidential adviser, who denied its authenticity, which set out policies for the reduction of the Arab population of Khuzestan. Waves of arrests continued throughout the year, particularly following bomb explosions in Ahvaz in June and October and attacks on oil installations in September and October.
At least 81 people were arrested in November while attending an Arab cultural gathering called Mahabis. Those arrested included Zahra Nasser-Torfi, director of the Ahwaz al-Amjad cultural centre, who was reportedly tortured in detention, including with beatings and threats of execution, rape and other sexual abuse, before being released on bail to await trial.
Azeris

At the end of June, scores of ethnic Azeris participating in an annual cultural gathering at Babek Castle in Kalayber were arrested. At least 21 were later sentenced to prison terms of between three months and one year, some of which were suspended. Some were also banned from entering Kalayber for 10 years.
Abbas Lisani, an Azeri butcher, was arrested during the Babek Castle event. He was released on bail in July and was sentenced in August to one year's imprisonment to be spent in internal exile after conviction of "spreading propaganda" and "disturbing public opinion". He was believed to have appealed against his sentence.
Kurds

In June, clashes between security forces and Kurds celebrating events in Iraq led to injuries to police officers and the arrest of dozens of demonstrators. In July, after Iranian security forces shot dead a Kurdish opposition activist, Showaneh Qaderi, and reportedly dragged his body through the streets behind a jeep, thousands of Kurds took to the streets to protest. Security forces reportedly killed up to 21 people, injured scores more and arrested at least 190. In further clashes in October and November, at least one person, Shoresh Amiri, was killed, several people were injured and others were arrested.
Dr Roya Toloui, a women's rights activist, and two journalists, Ajlal Qavami and Sa'id Sa'edi, were among the Kurds arrested in August. All were released on bail in October and were reported to be facing political charges that can carry the death penalty.
Religious minorities

Members of Iran's religious minorities were detained solely in connection with their faith.
Hamid Pourmand, who had converted to Christianity from Islam over 25 years previously, was sentenced in February by a military court to three years' imprisonment on charges of deceiving the Iranian armed forces about his religion and "acts against national security". In May he was acquitted of apostasy. At least 66 Baha'is were detained and two remained held at the end of the year. Mehran Kawsari and Bahram Mashhadi were sentenced to three years and one year in prison respectively in connection with an open letter sent to President Khatami in November 2004.
Human rights defenders

The registration process for independent non-governmental organizations remained a barrier to their effective operation, and individual human rights defenders remained at risk of reprisal for their work.
In July, Abdolfattah Soltani, a lawyer and co-founder of the Centre for Defenders of Human Rights, was detained. He was reportedly accused of releasing "secret and classified national intelligence" in connection with his work defending an espionage case. He remained in detention at the end of the year with limited access to his family and no access to his lawyer. Prisoner of conscience Akbar Ganji, an investigative reporter who uncovered the involvement of government officials in the murder of intellectuals and journalists in the 1990s, continued to serve a six-year prison sentence imposed after he was convicted of vaguely worded charges including "acting against national security". Following a hunger strike in protest at being denied independent medical treatment outside prison, accompanied by considerable domestic and international protests, he was temporarily released for medical treatment in July. He was returned to prison in September and placed in solitary confinement for over six weeks. His wife said he had been beaten by security forces in hospital.
Torture and cruel, inhuman and degrading punishments

Torture continued to be routine in many prisons and detention centres. At least five people died in custody. In several cases, torture or ill-treatment may have been a factor. Denial of medical treatment to put pressure on political prisoners emerged as an increasingly common practice.

In July a report by the judiciary detailed human rights violations, including torture, of prisoners and detainees. It stated that measures had been taken to address the problems, but gave no details.
In September, Arezoo Siabi Shahrivar, a photographer, was arrested along with up to 14 other women, at a ceremony commemorating the 1988 "prison massacre" in Evin prison, Tehran, in which thousands of political prisoners were executed. In detention she was suspended from the ceiling, beaten with a wire cable and sexually abused. A man from Shiraz sentenced to 100 lashes in 2004 for homosexual activities alleged that he had been tortured and threatened with death by security forces.
At least three amputations were carried out. It remained common for courts to hand down sentences of flogging.

Update: Zahra Kazemi

In November the Appeals Court upheld the acquittal of an Intelligence Ministry official accused of killing Canadian-Iranian photojournalist Zahra Kazemi in custody in July 2003. A new investigation into the killing was announced.

Death penalty

At least 94 people were executed in 2005, including at least eight aged under 18 at the time of the crime. Scores more were reported to have been sentenced to death, including at least 11 who were under 18 at the time of the offence. The true figures were probably much higher. Death sentences continued to be imposed for vaguely worded offences such as "corruption on earth".
In October, a woman was reportedly sentenced to death by stoning, despite a moratorium on the use of this punishment introduced in 2002.
In January, the UN Committee on the Rights of the Child urged Iran to suspend immediately the execution of people aged under 18 at the time of the crime, and to abolish the death penalty for people who commit crimes before they are 18. Despite Iran's statement that there was a moratorium on the use of the death penalty against juvenile offenders, Iman Farrokhi was executed on the very day that Iran's report was considered by the Committee. He was 17 when he allegedly killed a soldier in a fight.

Following domestic and international protests, the death sentences of some women and of men aged under 18 at the time of their alleged offence were suspended or lifted.

Freedom of expression and association

Freedom of expression and association remained severely curtailed. Journalists and webloggers were detained and imprisoned and some newspapers were closed down. Relatives of detainees or those sought by the authorities remained at risk of harassment or intimidation.

Press Courts were reintroduced in October comprising a panel of three judges and a jury selected by the judiciary. Some journalists' organizations criticized the composition of the juries.
Mohammad Reza Nasab Abdolahi, a student campaigner for human rights and a newspaper editor, was sentenced in January to six months' imprisonment and a fine for "insulting the country's leader and making anti-government propaganda". He was released in August. His pregnant wife, Najameh Oumidparvar, was detained in March for 24 days after posting a message on her weblog that her husband apparently wrote before his arrest.
Women's rights

The UN Special Rapporteur on violence against women visited Iran in January and February. She criticized the arbitrary arrest, torture and ill-treatment of women, including women human rights defenders, and called on Iran to adopt a national action plan to promote and protect human rights that would eliminate violence against women. She also expressed particular concern at discriminatory laws and failures in the administration of justice which result in impunity for perpetrators and perpetuate discrimination and violence against women.

The UN Special Rapporteur on the right to adequate housing noted discrimination against women in relation to housing and a lack of safe houses for women who are victims of violence.